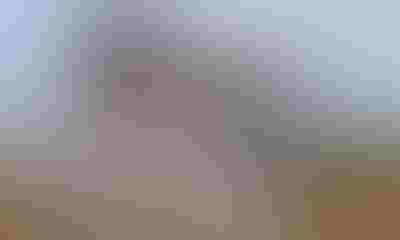 Kendra
I know it's corny and cliche to write about thankfulness in the month of November, but I just can't help it. Our home is "all fall," from the burnt orange and deep maroon wreath on the front door to the tiny papier-mache pumpkins sitting on top of the breadbox. 

I love fall, and I've learned to take advantage of it while I can. It always seems to be a very short season, with summer hanging on forever and Christmas waiting impatiently in the wings. The truth is that our house will lose the reminders of autumn very soon, and its halls will be decked with boughs of holly. Now is the time to focus on the harvest season — the season that is, at least in my mind, synonymous with thankfulness.
To celebrate fall, I suggested John and I make a list of the 12 things we're thankful for here on the Home Front. I seriously tried to fit them into the same rhythm as the song "The 12 Days of Christmas" so you could sing along, but I soon discovered that endeavor took way too many words. Instead, a simple numbering system will have to suffice. Here goes!
I'm thankful for the blessing of …
1. living on a farm where my neighbors know what cars belong in the lane and are willing to check if anything looks suspicious
2. raising kids who didn't have to be quiet in the yard
3. having friends who know we're gone and are willing to drive in and out of the lane after a snowstorm so no unauthorized person will know we're not home
4. being able to hang laundry on the line while "underdressed"
5. spending time with folks who knew our kids and expected them to behave
6. having extended family near to encourage our boys
7. knowing the names of everyone I worship with on Sunday
But wait, there's more!
John
I wasn't surprised when Kendra told me what she was writing. She loves games of all sorts, and creating the list was just like a game for her. "Loves" is not the word I'd use to describe my reaction to her idea, but out of love for her, I'll contribute a few. I'm thankful for the blessing of …
8. not having to allow extra time for traffic as I travel to the field or elevator, or home for lunch
9. a gravel road near our home where I'm able to jog or leisurely walk right down the middle with very little interference
10. wide open spaces where are our kids, and now our grandkids, safely play
Kendra
And let's not forget these. I'm thankful for the blessing of …
11. being an important part of the farm operation (even though that was never on my bucket list)
12. John's patience with me and his willingness to play the "Thankful Game," if only for numbers 8-10.
Before this harvest season slips away, see if you can add a thing or two to our list and let me know. Because I'm also thankful for the blessing of …
13. hearing from friends who email me with things on their thankful list
John and Kendra Smiley are thankful to farm near East Lynn. Email [email protected], or visit kendrasmiley.com.
Subscribe to receive top agriculture news
Be informed daily with these free e-newsletters
You May Also Like
---