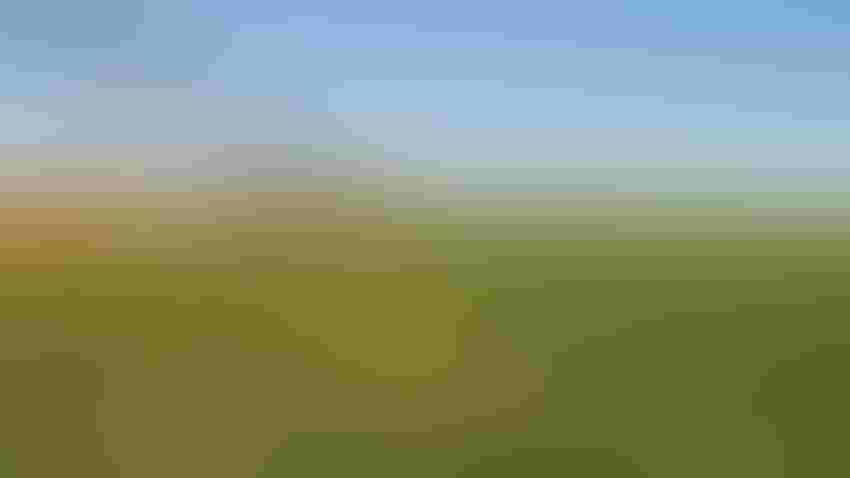 READY FOR PLANTING SEASON: Farmers are optimistic for the upcoming growing season, boosting land markets to continued record levels, according to BigIron Realty, based in Columbus, Neb.
Curt Arens
by Ron Stock
Land is still selling at record levels, and even with higher interest rates, farmers are optimistic for the upcoming growing season. According to BigIron Realty, this continues to fuel the land market.
Based in Columbus, Neb., BigIron is a licensed real estate broker in eight states and compiles the reports for this column. However, not all sales are handled by BigIron each month. For more information, contact BigIron at 800-887-8625.
The following are several of the most recent sales in Nebraska, this month all handled by BigIron:
Northeast
Wayne County. A total of 160 acres sold at online auction for $2,120,000. This farm is a nice-lying, productive dryland farm northwest of Carroll. The farm has excellent county road access and is one and a half miles west of Highway 57 in Wayne County. The farm has a wind turbine, a house and a 10,000-bushel grain bin. A tenant is in the place for the 2023 growing season, with a March lease payment of $56,240. The property's wind turbine has an estimated yearly payment of $27,162.52 until 2032. The house was sold "as is."
Boone County. A total of 155.64 acres sold at online auction for $2,156,392.20. This farm is flat to moderately sloping and is irrigated with a 2020 model 9-tower Zimmatic center pivot with a late-model electric motor. According to the Lower Loup Natural Resources District, there are 136.4 acres of certified irrigated land on the farm. The farm has been fertilized for the 2023 season and has great access on a well-maintained gravel road, with proximity to local markets and an ethanol plant.
Central
Greeley County. A total of 157.3 acres sold at online auction for $817,960. This combination farm is pivot irrigated with an older 410/510 Zimmatic pivot. It has some new gearboxes, electrical work and tires and has been well maintained. A diesel P85 Case IH power unit is being overhauled at Kayton International and was sold with the farm. This is a 500-gallon fuel tank for the power unit. According to the Lower Loup NRD, this farm has 90.9 certified irrigated acres. The north part of the farm has been irrigated using the tenant's pivot in the past. However, the tenant was not obligated to do so in the future for the new owner. This past season, the land was planted to sorghum, alfalfa, small grain and corn. A new replacement well was drilled in 2022 by Mark's Well and Repair, Burwell. Access across the Cedar River to the east is through the neighbor's property. A bonus for this combination farm was its recreational value, with the river cutting through the property and offering fishing and hunting opportunities.
East
Polk County. A total of 160 acres sold at online auction for $2,016,000. This pivot-irrigated farm lies flat and is located on a good gravel road. The seller applied a portion of the fertilizer for the 2023 cropping season, which was included in the sale at no extra cost. Also included was a 100-hp submersible pump installed in 2018 and attached electrical panels. One of the electrical panels is a variable frequency drive motor control panel. This adjusts the RPM on the motor to maintain constant water pressure as the corner arm of the pivot extends out, so it helps with electrical consumption. The Pierce pivot is seven-tower with a corner arm and was sold to the buyer separately from the sale of the land at a cost of $60,000.
York County. A total of 133.9 acres sold at online auction for $1,653,665. This pivot-irrigated farm lies flat to gently sloping and has great access with good gravel roads on three sides, and proximity to an ethanol plant. The sale included an eight-tower T-L pivot with hydraulic pump, Amarillo gearhead with pump and about 32 lengths of pipe. The tenants own the power unit, the fuel tank and the pipe trailer, so they were not included in the sale.
Stock is co-founder of BigIron Auctions and Realty with his brother, Mark.
Subscribe to receive top agriculture news
Be informed daily with these free e-newsletters
You May Also Like
---