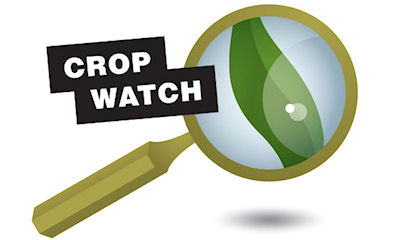 A former plant breeder who no longer works in the industry and an agronomist were having a conversation recently. The former plant breeder was trying to figure out where the agronomist thought more yield would come from in the future.
Crop Watch 1/11: Outside rows only excel if they have all the nutrients they need
The agronomist had indicated during his talk that farmers could probably back off a couple thousand seeds per acre or more and only see a bushel or two per acre drop in yield, depending on what level they were planting at already. His point was that the yield curve in response to plant population for trials he has seen gets reasonably flat a bit above 30,000 plants per acre.

"One thing we're not going back to is trying to get extra yield by breeding for a second ear," the breeder quipped. "We've been down that road before." The breeder went on to indicate that in his experience, at least, that road pretty much led to a dead end.
Walking the Crop Watch field last summer, there were a few plants trying to shoot a second ear. But when grain fill was in full swing, when you pulled back the shucks on the second ear, it was much smaller, barely a nubbin. And in some cases, pollination was pure. Sometimes there were only a couple of handfuls of kernels on the second ear.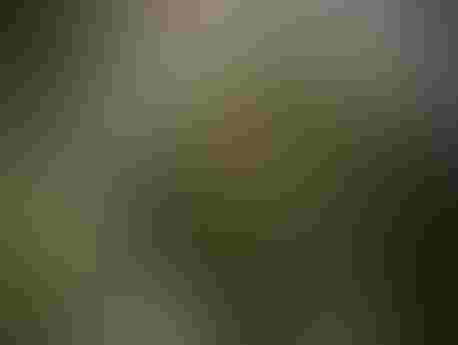 NOT THE ANSWER: Second ears on one plant likely won't be the answer to higher yields in the future.
Two hybrids were in the field. One was bred to have a more fixed ear size. The other tended to flex ear size more depending upon conditions. The number of second ears on the same plant and development of the second ears where they were found didn't vary much between the two hybrids. The field yielded more than 190 bushels per acre, with the hybrids winding up about a bushel an acre apart. It's safe to say that second ears played little to no role in producing respectable yields.
Crop Watch 1/4: Seed industry experts don't expect farmers to back off corn seeding rates
Dave Nanda, crops consultant for Seed Consultants, Inc., believes that in the future, more yield will come from more ears. However, it may take redesigning the corn plant, perhaps different row width, plus changes in other production practices, or all three, to break into a higher yield plain where populations above 32,000 plants per acre routinely show increasing yield and an upward yield trend line.
Subscribe to receive top agriculture news
Be informed daily with these free e-newsletters
You May Also Like
---