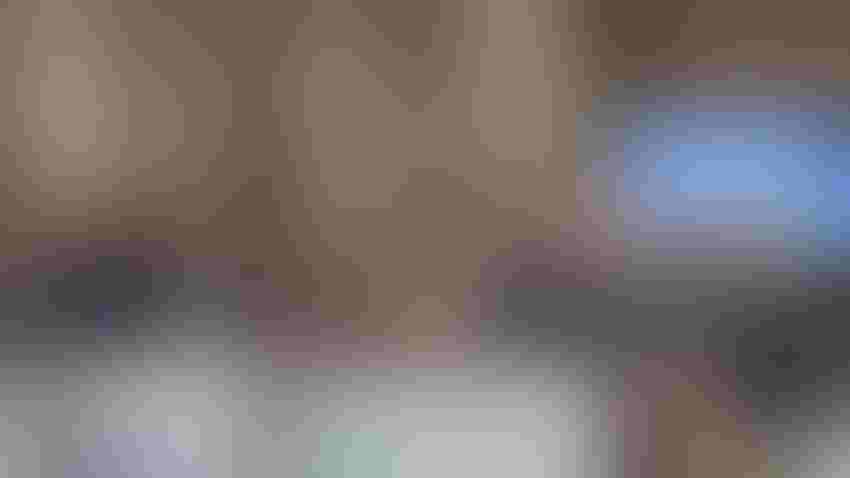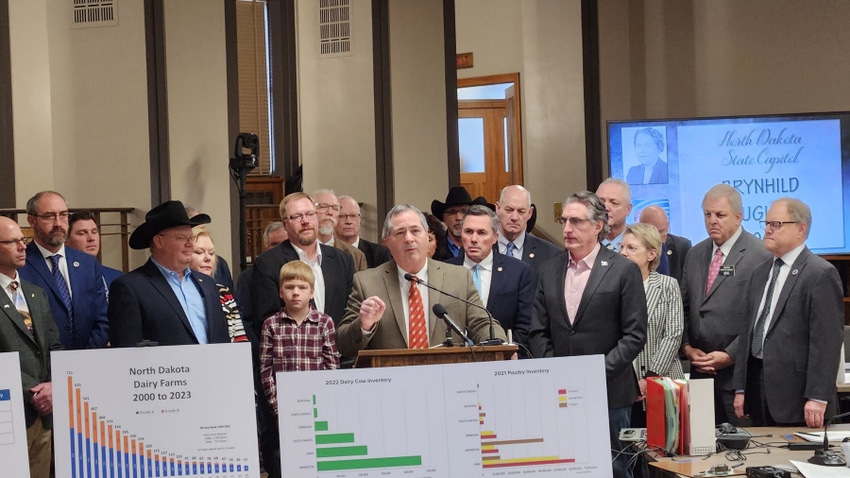 FOR OR AGAINST? North Dakota Agriculture Commissioner Doug Goehring speaks to the House Agriculture Committee sharing support for HB 1371.
Courtesy of North Dakota Farm Bureau
Some consider North Dakota's laws surrounding corporate farming as either archaic or a way to keep families farming together. Rep. Paul Thomas of the 6th District introduced House Bill 1371 to change the current state policy around corporate farming laws.
Thomas said this bill, which serves as an amendment to North Dakota 10-0.6.1-02, will help to grow livestock operations and allow specific corporations to own limited facilities in the state. "This does not allow for any farming activities different than what current corporate laws allow today," he said during introduction of the bill. "The only thing you can do is value-added animal agriculture."
During the hearing for HB 1371, farmers, ranchers and lobbying groups shared their stories and testified on their support or opposition to the bill.
Gov supports bill
Gov. Doug Burgum was first to share his support of the new language. "We have one thing we all share — we love family farms, and we love them for a lot of reasons."
He noted that with neighboring states free to have a thriving animal agriculture industry, it's time for North Dakota to catch up.
"If we keep seeing every dairy operation, every hog operation, every poultry barn go to another state, I guess we'll never know the opportunities to save them, and we'll continue to see our small towns shrink, our schools shrink," Burgum said.
Agriculture Commissioner Doug Goehring also spoke in support of HB 1371. "This would add exceptions to century code 10-6.1, and identify dairy, cattle finishing and hog facilities that would own less than 160 acres."
Through the North Dakota Department of Agriculture's work supporting animal agriculture, Goehring said the business structure restrictions currently don't allow the growth wanted. "We need operations that can support grain farmers, not compete with them." He said that by allowing partnerships, the state will also allow opportunity.
"I don't think anyone should be involved in farming as a corporation," Goehring said. "We're not talking about [grain] farming. We're talking about animal agriculture, which complements [grain] farming."
Daryl Lies, executive director of the North Dakota Farm Bureau and a livestock producer, said that the hesitancy of legislation like this has been something preventing farmers from diversifying their operations since the mid-1990s. He told his own farm's story and struggle to diversify, and urged others not to miss out on the opportunity with this bill.
"Fear is easy to sell," Lies said. "The time is now. If we want opportunity for North Dakota, agriculture was the first opportunity we had, and it will be the best one we have."
Opposition to HB 1371
Mark Watne, president of the North Dakota Farmers Union, was the first to testify on behalf of the opposition to HB 1371.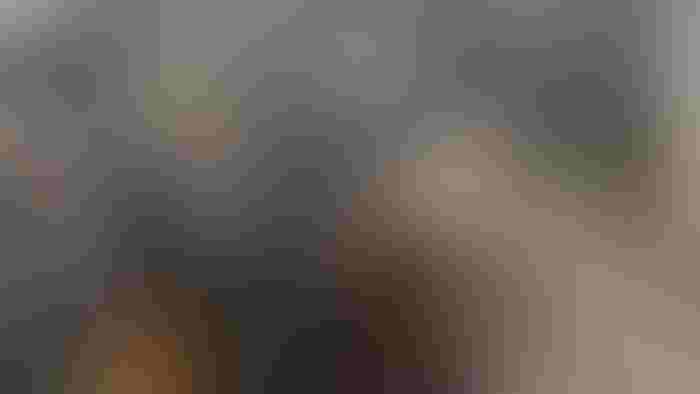 FULL HOUSE: The hearing for HB 1371 was standing room only, as agriculturalists from both sides of the discussion came to share their testimony and support in their beliefs. (Courtesy of North Dakota Farmers Union)
"The current law allows unrelated farmers can already join partnerships, limited liability partnerships and cooperatives," he said. "This bill would allow outright ownership of cattle in feedlots, dairies, in hogs or poultry, and this bill does not require that farmers and ranchers be shareholders in the corporation, or limit the number of shareholders involved."
Watne said that the lack of monitoring or reporting requirements for these potential new corporations will add another challenge. "These operators will not be subject to the same transparency requirements family corporations in our state are already subject to, including recording land ownership," he said.
Shelly Zisch, a fourth-generation farmer and rancher, also spoke in opposition of the measure. "House Bill 1371 will allow corporations to come in and compete against my family's operation," she said. "I believe this will worsen the challenges we're experiencing within the beef market."
She spoke of the "Big Four" meatpacking plants and said their control of a lion's share of the market allows them extensive control over cattle productions. This bill, according to Zisch, could provide corporations such as the Big Four — Tyson Foods, JBS, Cargill and Marfrig — with more control.
"There's nothing in this bill that says corporations can't background cattle, can't operate a feedlot, all without needing to partner with a farmer or rancher," she said.
Further opposition came from fifth-generation farmer JP Lueck of Spiritwood, who opposed the bill and said he believed "adding corporation as a business structure is what may open the door to some unintended consequences for family farmers."
According to Lueck, during the pandemic in 2020, the country realized the fragility of its food system, and local direct-to-consumer options from farmers and ranchers began to fill the need. "Beef, hogs, lambs, chicken, eggs, fruits, vegetables, and the list goes on, were being sold directly to the consumer," he said. "All of a sudden, the local meat locker had a demand they could meet."
Lueck said that elected officials could help the state if they would instead facilitate the development of independent processing facilities to finish animals. "I believe more animals would be produced in North Dakota if we have more locally owned processors, versus sending them out of state to large meatpackers."
The North Dakota House Agriculture Committee will vote on the bill later in February.
Subscribe to receive top agriculture news
Be informed daily with these free e-newsletters
You May Also Like
---