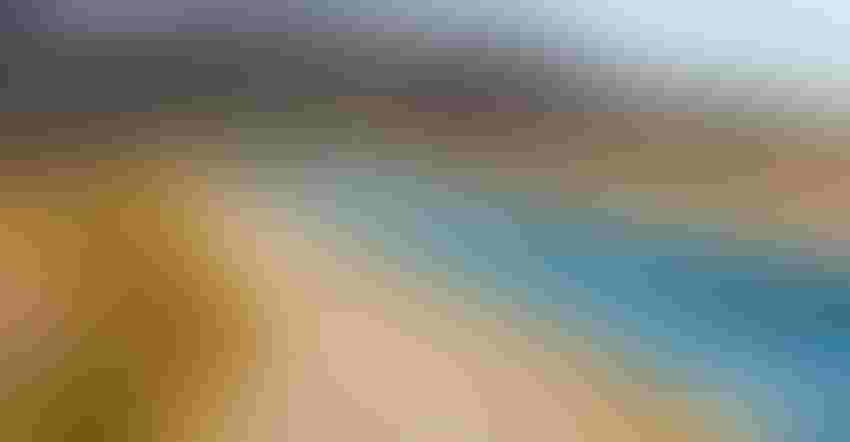 Ag water deliveries from the Central Arizona Project will cease next year under Drought Contingency Plan restrictions and Lake Mead elevations.
Todd Fitchette
Arizona farmers this year benefitted from mitigation water that otherwise would have cut their Central Arizona Project irrigation deliveries to zero. They won't be so fortunate next year.
When the Bureau of Reclamation issued its first-ever Tier 1 restriction of Colorado River water from Lake Mead, Arizona's farmers faced the elimination of their surface water supplies from the Central Arizona Project (CAP) for 2022. That portion of CAP surface water, known as the "ag pool," is part of a 512,000-acre-foot cut Arizona faced under the restrictions as part of the Drought Contingency Plan, an agreement designed to preserve water in the Colorado River system.
Because of mitigations from previous water savings, some of that ag pool water was saved, and some farmers were able to receive a fraction of their normal water district allocations.
"There will be no CAP surface water deliveries to central Arizona agriculture in 2023," says CAP General Manager Ted Cooke.
The Colorado River system is in a dire state. The massive river system can hold nearly 56 million acre-feet of water in its lakes and reservoirs. As of late August, the system contained less than 18 million acre-feet in eight reservoirs from Wyoming to Nevada. The system's two largest reservoirs – Lake Powell and Lake Mead – each contain about one-fourth of their designed capacity.
The Bureau of Reclamation estimates that Lake Mead could fall another 40 feet to almost 1,000 feet elevation by the end of next year. This would put Mead within 50 feet of minimum power pool, or the ability to generate power at Hoover Dam. Lake Powell could reach minimum power pool by the end of next year, forcing Reclamation to cease hydroelectric operations.
Under the Drought Contingency Plan, Lake Mead next year will be operated by the Bureau of Reclamation at a Tier 2a restriction. This cuts Arizona and Nevada's allocations from the river, but not California's. Though Lake Mead currently is below the more restrictive Tier 2b elevation of 1,045 feet, Reclamation is counting 500,000 acre-feet of water held back in Lake Powell to protect the hydroelectric facilities there. Had that water been delivered to Lake Mead, it's elevation would be about six feet higher than it is today.
Unwilling collaborations?
Cooke says the lower basin states of California, Arizona, and Nevada cannot find agreement on saving the two-to-four million acre-feet of water the Bureau of Reclamation says needs to be saved, over and above the Drought Contingency Plan restrictions, to prevent catastrophe on the river. He said this recently at a gathering of water industry leaders at the annual meeting of the Agribusiness & Water Council of Arizona in Tempe.
Cooke defended Arizona's contributions to Colorado River savings, saying no other state in the system has done more to conserve water and bolster water levels at Lake Mead than Arizona.
"In addition to the tier reductions that Arizona took in 2022… and since 2019, Arizona has left more than 2.5 million acre-feet of water in Lake Mead," Cooke said. "This is more than any other state by a lot. This is approximately 37-40 feet in Lake Mead. We would not be at 1,040 like we are now, but we would be closer to 1,000 feet elevation today."
Dead pool at Lake Mead – the level at which water can no longer flow past Hoover Dam – is 895 feet elevation. Cooke maintains that Arizona's contributions to water conservation from the river has prevented imminent disaster.
Cooke says he understands the concerns by federal officials to avoid dead pool.
"They're not going to let the lake crash," he said. Nevertheless, the CAP remains concerned over the lack of clarity from the federal government when officials said last June that they would take unilateral action to avoid this.
"What did they mean, and when did they plan on doing that," he asks.
Data shared by Cooke in Tempe, and by others at similar water meetings suggest Lake Mead will fall below the Tier 3 restriction threshold by next summer. Under Tier 3, California will see its first-ever cut from its Colorado River allocation as the other states face further cuts to their allotments. By then, more than one million acre-feet of combined cuts from the Colorado River will be required of the lower basin states and Mexico.
About the Author(s)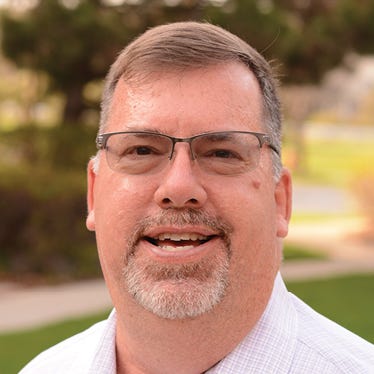 Associate Editor, Western Farm Press
Todd Fitchette, associate editor with Western Farm Press, spent much of his journalism career covering agriculture in California and the western United States. Aside from reporting about issues related to farm production, environmental regulations and legislative matters, he has extensive experience covering the dairy industry, western water issues and politics. His journalistic experience includes local daily and weekly newspapers, where he was recognized early in his career as an award-winning news photographer.
Fitchette is US Army veteran and a graduate of California State University, Chico. 
Subscribe to receive top agriculture news
Be informed daily with these free e-newsletters
You May Also Like
---