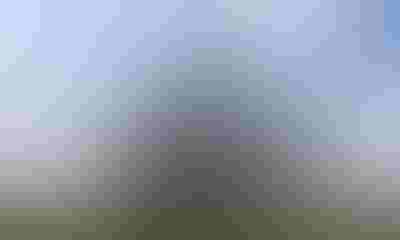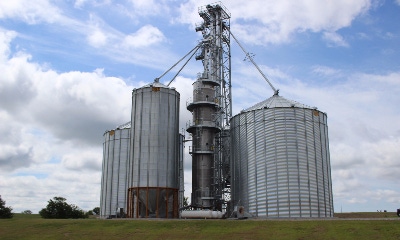 With Missouri corn production forecast at 589 million bushels and soybean production at 264 million, will you have enough storage?
The latest USDA Crop Production report showed Missouri corn growers increasing their production by 26% from the 2015 harvest. Average corn yield is forecast at 166 bushels per acre, up from 142 bushels last year. Soybean growers are also seeing a bump in production, up roughly 8 bushels to 48 bushels per acre.

Nationally, the USDA's National Agricultural Statistics Service reports that farmers are set to harvest record-high crops this year. As of Aug. 15, the U.S. corn production will reach 15.2 billion bushels and soybean growers will harvest 4.06 billion bushels in 2016.
It has some farmers questioning their storage capacity. Given the tight agriculture economy, there are funds available for increasing on-farm storage.
FSA loan options
The Farm Service Agency offers a Farm Storage Facility Loan program. Low cost loans for storage facilities continue to be available for producers to build or upgrade farm storage facilities for a variety of commodities, including wheat, grain sorghum, soybeans and corn.
Farm Storage Facility Loans (FSFL) are available for the purchase and installation of eligible storage facilities, drying and handling equipment, or remodeling existing facilities. Eligible facilities include conventional-type cribs or bins and remanufactured oxygen-limiting and other upright silo-type structures. 
All FSFL's are secured by a promissory note and security agreement. A producer may borrow up to $500,000 per loan, with a minimum down payment of 15%. Loan terms are up to 12 years, depending on the amount of the loan. Producers must demonstrate storage needs based on three years of production history.
New this year
New for 2016 is the FSFL microloan option and loans for facilities, equipment and upgrades. Producers who select the FSFL microloan option can borrow up to $50,000, with the minimum down payment reduced to 5% and shorter loan terms. Producers can self-certify the storage needs of the eligible commodity and are not required to demonstrate storage needs based on production history.
Additional types of new/used facilities and upgrades are now eligible in 2016 and must have a useful life for at least the term of the loan. Beside the conventional bins and hay storage, loans are now available for augers, storage and handling trucks, hoppers, grain carts, baggers and scales. Eligible storage structures and handling equipment may be permanently affixed or portable.
The application fee for FSFL loans is $100.00 and other fees are incurred depending on the type of loan being processed. Seven-year FSFLs approved in August will have a 1.375% interest rate for the life of the loan. Loan rates are subject to change monthly.
About the Author(s) Editor, Missouri Ruralist
Mindy resides on a small farm just outside of Holstein, Mo, about 80 miles southwest of St. Louis.
After graduating from the University of Missouri-Columbia with a bachelor's degree in agricultural journalism, she worked briefly at a public relations firm in Kansas City. Her husband's career led the couple north to Minnesota.
There, she reported on large-scale production of corn, soybeans, sugar beets, and dairy, as well as, biofuels for The Land. After 10 years, the couple returned to Missouri and she began covering agriculture in the Show-Me State.
"In all my 15 years of writing about agriculture, I have found some of the most progressive thinkers are farmers," she says. "They are constantly searching for ways to do more with less, improve their land and leave their legacy to the next generation."
Mindy and her husband, Stacy, together with their daughters, Elisa and Cassidy, operate Showtime Farms in southern Warren County. The family spends a great deal of time caring for and showing Dorset, Oxford and crossbred sheep.
Subscribe to receive top agriculture news
Be informed daily with these free e-newsletters
You May Also Like
---