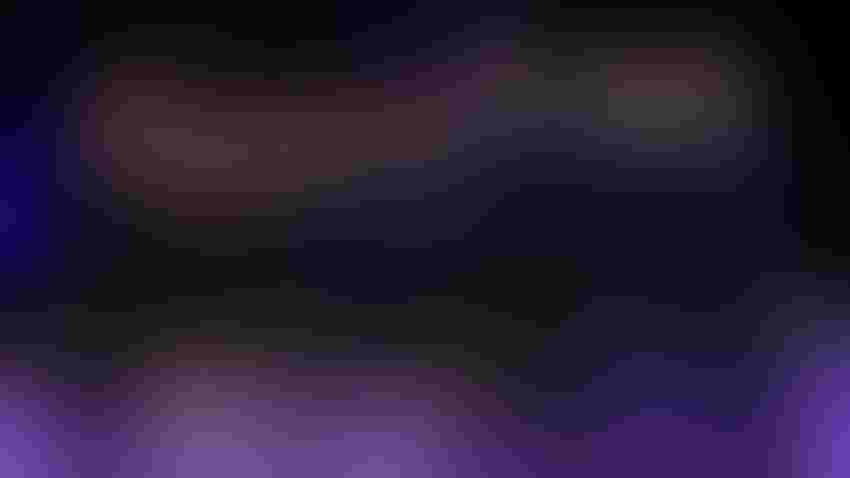 NEW TEAM: The new Nebraska State FFA officer team includes Vice President Bethany Nichols (from left), Vice President Abby Hodges, Vice President Paige Bunn, Vice President Keetyn Valentine, Vice President Braydon Binger, Secretary Alex Boudreau and President Thomas Perrin.
Emily Shook
Ogallala FFA member Thomas Perrin will lead the 2023-24 Nebraska State FFA officer team as president.
Perrin and six other State FFA officers were named in the final session of the 95th annual Nebraska State FFA Convention held the last week of March in Lincoln, with about 7,600 FFA members from across the state in attendance.
The state secretary is Alex Boudreau of Minden FFA. State vice presidents include Keetyn Valentine, David City FFA; Paige Bunn, North Bend FFA; Braydon Binger, Hay Springs FFA; Abby Hodges, Johnson-Brock FFA; and Bethany Nichols, Bridgeport FFA.
Retiring address
Just before the new officers were announced in the final session of the convention, 2022-23 President Lexi Bodlak, Pender FFA, gave her retiring address. As a cross-country runner, Bodlak talked about running a race, working through the 3 miles of the race and nearly winning, only to be passed in the final feet by another runner.
"I lost a race, but I ran the fastest race I had run all year," she said. "It was a crushing disappointment, but it taught me the value of concentration and contemplation. During the middle of the race, it is best if we use concentration, to put all of our energy into that one task at hand. Once we end the race, we can begin to contemplate what went well and maybe what needs to change, perhaps to set another goal."
She told FFA members to run the mile they are in, or in other words, concentrating and being present is important.
"If we don't take the time to fully concentrate, then there will be nothing left to contemplate when our races are over," Bodlak said. "So, let's choose to run our races with joy and concentration. Let's focus on what we can control, like having a positive attitude when we head into a classroom, before every practice or performance, and even in those unfamiliar situations. We all run countless races during our lives. Most of them we will win, but others we will lose. No matter what, we need to focus on the mile we are in."
Learn more at neaged.org.
Subscribe to receive top agriculture news
Be informed daily with these free e-newsletters
You May Also Like
---