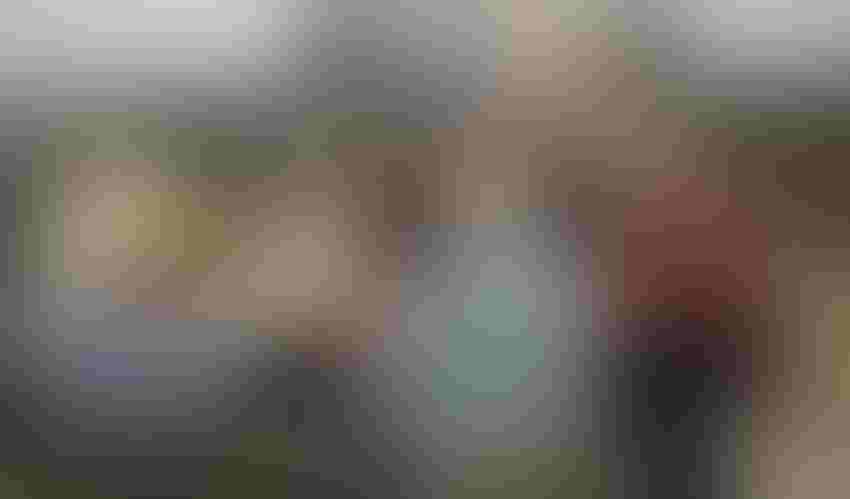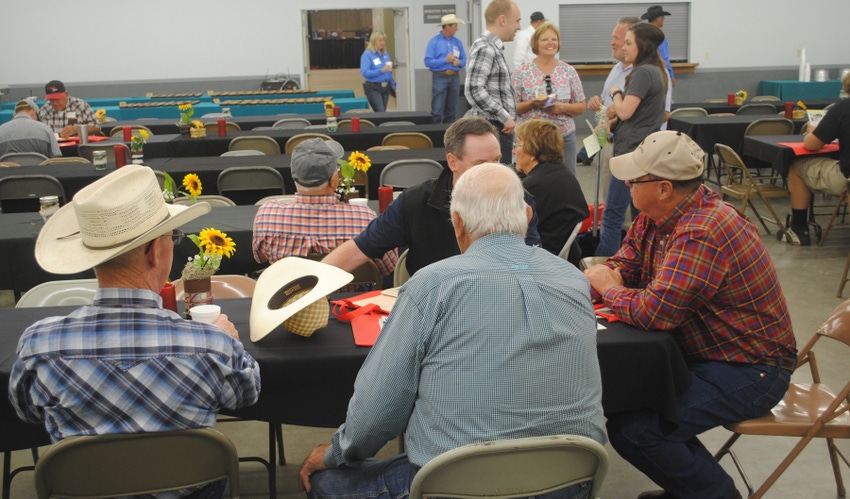 GET TOGETHER: There are plenty of opportunities in June for cattlemen to gather and discuss their industry and learn more about best management practices.
Curt Arens
Cattle groups and organizations of beef producers in Nebraska are making plans now for several important summer activities in June. Here are some of the events:
Sandhills Cattle Association. The Sandhills Cattle Association is planning the organization's 84th annual membership meeting for June 15 — from 4 p.m. into the evening — at the Cherry County Fairgrounds in Valentine. The annual gathering provides a trade show, convention, industry speakers and social time for Sandhills ranchers.
Cocktail hour starts at 4 p.m., followed by the membership meeting and president transition at 4:30 p.m. The silent auction starts in the afternoon, with a steak dinner scheduled at 5 p.m. There will be industry speakers during the meal, along with scholarship awards and a live auction beginning at 7:30 p.m. to benefit the scholarship fund.
For more information or to register, visit sandhillscattle.com.
Cattlemen's Ball. The Cattlemen's Ball of Nebraska, a charity whose mission is to raise money for cancer research through an annual fundraiser, will take place June 2-3 near Pender, Neb. The Weborg family will host this year's event.
The Cattlemen's Ball is held in a different location each year, giving Nebraska communities the opportunity to showcase their unique area of the state while raising money for research at the Fred and Pamela Buffett Cancer Center in Omaha. The event also promotes beef, one of the state's largest industries, as part of a healthy diet.
The 2023 site will be near the Weborg Feedlot, just a few miles south of Pender. The host families include Kent and Colleen Weborg and their sons, Tyler and wife Rebecca; and Tony and wife Meghan; Craig and Darlene Weborg and their sons, Adam and wife, CharLee; Alex and wife Jessica; Austin and wife Makenna; and Brian and Renee Weborg along with their children, Emily and husband Kelly; Evan and wife Jessica; and Easton and wife Tori. About 450 to 500 volunteers from the local area are needed to help support the event.
Since the inaugural event in 1998, the Cattlemen's Ball has raised more than $17 million to fund cancer research. Ninety percent of the proceeds go to the Fred & Pamela Buffett Cancer Center, while 10% is returned to the local communities for health and wellness initiatives. 2023 marks the 25th year for the event.
Stockmanship and Stewardship tours. McCook and Norfolk will serve as locations for the Stockmanship and Stewardship tours, set for mid-June. Both sessions will include live low-stress cattle handling demonstrations, Beef Quality Assurance training and updates on the industry. Producers who attend will receive hands-on training in best management practices, and also a chance to get BQA certified.
Tentatively, the Norfolk session will kick off at 8 a.m. June 13 with breakout sessions at the Lifelong Learning Center at Northeast Community College, until a noon lunch sponsored by Certified Angus Beef. There will be a noon presentation and panel discussion on Certified Angus Beef. At 1:50 p.m., the program moves to the NECC Ag Complex for demonstrations on live cattle handling. The session closes at 5 p.m.
In McCook, the program will kick off at 8 a.m. June 15 at the at the Red Willow County Fairgrounds, following the same basic schedule as the Norfolk meeting. Registration for each event is $50. Learn more at stockmanshipandstewardship.org.
Nebraska Cattlemen midyear meeting. North Platte's Mid-Plains Community College serves as the backdrop for the annual Nebraska Cattlemen midyear meeting. The event begins June 7 with a golf tournament and tee time of 11:30 a.m.
Area industry tours include stops at the Golden Spike Tower; University of Nebraska West Central Research, Extension and Education Center; North Platte Fish Hatchery; and Pals Brewing Co. The Nebraska Beef Ambassador Contest runs from 1 to 4 p.m. The evening includes plans for a social hour and steak dinner.
On June 8, NC members will take part in committee meetings ranging from brand and property rights, taxation, animal health and nutrition, as well as natural resources and environment, education and research, and marketing and commerce.
The annual Nebraska Cattlemen Research and Education Foundation luncheon is set for noon, recognizing this year's scholarship recipients and Retail Value Steer Challenge winners.
Learn more at nebraskacattlemen.org.
Subscribe to receive top agriculture news
Be informed daily with these free e-newsletters
You May Also Like
---