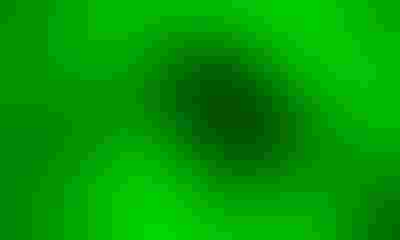 The National Biodiesel Board announced June 16 that the advanced biofuel industry trade group has launched a promotional media campaign for the fifth straight year. With a theme of "More is Less," the ads illustrate that Americans can significantly reduce carbon emissions and other pollution by using more biodiesel in vehicles and fleets.

National Biodiesel Board launches "More is Less" campaign to encourage more biodiesel use. (Photo: monkey business images/Thinkstock)
"Using more biodiesel means less fossil fuel, less carbon emissions, less carcinogens, less environmental impact," said Donnell Rehagen, NBB's chief operation officer and interim CEO. "Even if you don't drive a diesel vehicle or operate heavy machinery, we are showing consumers that biodiesel is working for you, cleaning the air and improving the environment."
According to the 2016 Fleet Purchasing Outlook study conducted by NTEA—the association for the work truck industry—biodiesel is now the most commonly used alternative fuel option on the market. Survey data show 18% of fleets use biodiesel now—up from 15% in 2015. And in terms of future alternative fuel interest, biodiesel also took top honors, with more fleets planning to acquire or continue using biodiesel than any other alternative fuel option. The increased demand comes as the U.S. EPA and California Air Resources Board have affirmed that biodiesel ranks among the lowest carbon fuels on the market and reduces greenhouse gas emissions by as much as 80% or more compared with petroleum diesel.
Produced by PCI Communications, the 30-second television commercial features Medford Township (New Jersey) Public School buses weaving their way through town while a narrator explains the district's history with biodiesel. In May, EPA presented Medford with the 2016 Environmental Champion Award at a ceremony in New York City. The award honors Medford's outstanding commitment to protecting and enhancing environmental quality and public health. Medford's leadership in the use of biodiesel alone has eliminated 123,376 pounds of smog-forming emissions, 2,408 pounds of diesel particulate matter and reduced its fleet operation costs by over $170,000.
The 2016 NBB campaign also includes a new website at a familiar address: AmericasAdvancedBiofuel.com. There, visitors can view vignettes on prominent biodiesel users from across the country.
Biodiesel is the first and only commercial-scale fuel produced across the U.S. to meet the EPA's definition as an advanced biofuel—meaning the EPA has determined that biodiesel reduces greenhouse gas emissions by at least 50% when compared with petroleum diesel. According to the EPA, biodiesel's reduction ranges from 57% to 86% depending on how it's made.
Last year the 2 billion gallon biodiesel market cut carbon by some 18 million metric tons—the annual greenhouse gas emissions of 3.8 million cars.
Source: National Biodiesel Board
Subscribe to receive top agriculture news
Be informed daily with these free e-newsletters
You May Also Like
---