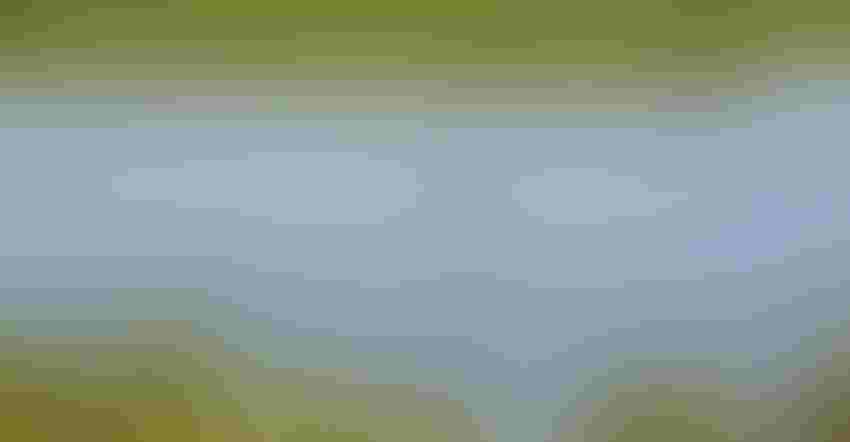 PUBLIC COMMENTS: The Minnesota Pollution Control Agency seeks public input on two recent studies done on water quality in the Bois de Sioux River watershed.
Based on two new studies available for public review and comment, the Minnesota Pollution Control Agency and local watershed partners are recommending that landowners implement voluntary management practices to reduce water pollution in the Bois de Sioux River watershed.
Approximately 564 square miles — 361,222 acres — of the watershed are in west-central Minnesota, including areas of Grant, Otter Tail, Traverse and Wilkin counties.
Approximately 86% of the Bois de Sioux River watershed acreage is used for agricultural purposes. Primary crops include corn, soybeans, sugarbeets and small grains. Urban development accounts for only 5% of land use.
Members of the public have until 4:30 p.m. May 2 to comment on the studies.
Causes of watershed's pollution
The studies found that Bois de Sioux River watershed water pollution was caused by land alterations designed to promote soil drainage, such as stream channelization and ditching. These activities also impair stream habitat, water quality, and fish and aquatic insect communities.
In addition to harming fish and other aquatic life, the studies found that excess nutrients, bacteria, eroded soil and low dissolved oxygen reduce recreational opportunities for people in the watershed.
The majority of land in the Bois de Sioux River watershed is privately owned.
The agency and its partners also recommend that Minnesotans take steps to improve public understanding and interest in these conditions.
Ways to improve Bois de Sioux
The draft Bois de Sioux Total Maximum Daily Load (TMDL) Study and Watershed Restoration and Protection Strategy (WRAPS) reports also recommend actions that can correct existing problems and prevent new ones. These actions include creating water impoundments to prevent flooding, taking highly erodible areas out of production, following best management practices, and adding to buffers, cover crops and perennial vegetation.
Examples for improving waters themselves include engineered hydrologic controls, regional water retention such as multipurpose flood control structures, stream channel restoration, culvert resizing and replacement, and restoration of unconnected streams.
The TMDL study quantifies the pollutant levels, identifies pollution sources and proposes ways to return water quality to an acceptable level. In contrast, the WRAPS report identifies impaired water bodies and those in need of protection, and identifies actions needed to achieve and maintain water quality.
How to make comments
The draft study and report are available on the MPCA website pca.state.mn.us by searching for "Bois de Sioux River." The reports may also be reviewed at the MPCA regional office at 714 Lake Ave., Suite 220, Detroit Lakes.
Comments on the draft reports should be mailed to Cary Hernandez, 714 Lake Ave., Suite 220, Detroit Lakes, MN 56501; or emailed to him at [email protected]. Comments also may be made to him by phone at 218-846-8124. Comments must be received by 4:30 p.m. May 2.
More information is available also from Michelle Swanson, Bois de Sioux River Watershed District administrator, at 320-563-4185 or [email protected].
Written comments must include a statement of your interest in the Bois de Sioux watershed study and/or report; a statement of the action you wish the MPCA to take, including specific references to sections of the draft study and/or report you believe should be changed; and specific reasons for your position.
Read the WRAPS draft report on the 
Bois de Sioux River WRAPS draft report webpage.
Read the TMDL study on the MPCA TDML webpage.
Source: MPCA
Subscribe to receive top agriculture news
Be informed daily with these free e-newsletters
You May Also Like
---