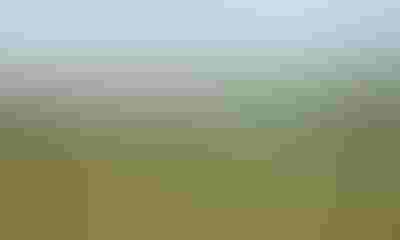 FAQ: What is USDA's Wetland Reserve Enhancement Partnership? I want to restore a wetland on my farm. Can I get some of this WREP cost-share money to do it?
Answer: U.S. Ag Secretary Tom Vilsack in July announced USDA is awarding $44.6 million through its Wetland Reserve Enhancement Partnership (WREP) to support 10 wetland enhancement projects on private and tribal ag lands in Iowa and 11 other states.

WATER QUALITY: A $44 million grant from USDA was announced to aid wetland projects in Iowa and 11 other states. About $3 million is being used in Iowa to create areas to improve water quality.
Recipients for each project are providing more than $4.3 million in matching funds, bringing the total investment to approximately $49 million. In total, the projects will help protect, restore or enhance 15,000 wetland acres in critical watersheds across the United States. Projects are located in Arkansas, Indiana, Iowa, Kentucky, Louisiana, Mississippi, Missouri, Nebraska, New Hampshire, Tennessee, Washington and Wisconsin.
Iowa gets $3 million to improve water quality
In Iowa, the USDA's Natural Resources Conservation Service (NRCS) and the Iowa Department of Natural Resources (IDNR) will address both long-term wetland restoration in the prairie potholes region while potentially reducing the impacts of flooding in the Iowa and Cedar River watersheds. The partnership will protect and restore up to 580 acres of prairie pothole wetlands and associated tallgrass prairie uplands on five sites in Cerro Gordo, Hancock and Winnebago counties. NRCS plans to invest $3 million in this project. IDNR will invest $175,000.
"USDA is committed to protecting and enhancing our nation's wetlands, which are critical to the quality of our nation's waters, wildlife and landscapes," said Vilsack. "By collaborating with private partners at the local and regional level, USDA is able to support innovative conservation solutions and expand the amount of dedicated resources. These are high impact projects that will ensure our land and water resources are healthy now and for the next generation."
Wetland easements help protect water quality
WREP helps states, local governments, Tribes and other organizations collaborate with NRCS to work with private and tribal landowners to voluntarily enroll eligible land into conservation easements that protect, restore and enhance wetlands on their property. It was authorized by the 2014 Farm Bill and is administered by NRCS. WREP is a special enrollment option under the Agricultural Conservation Easement Program (ACEP).
Wetland reserve easements enable landowners to successfully reduce impacts from flooding, recharge groundwater, enhance and protect wildlife habitat and provide outdoor recreational and educational opportunities. The voluntary nature of NRCS easement programs allows effective integration of wetland restoration on agricultural land, providing benefits to farmers and ranchers who enroll in the program, as well as benefits to the local and rural communities where the wetlands exist.
Learn more about wetland conservation opportunities
Visit NRCS's ACEP webpage at nrcs.usda.gov to learn more about NRCS's wetland conservation opportunities. Since 2009, USDA has invested more than $29 billion to help producers make conservation improvements, working with a record 500,000 farmers, ranchers and landowners to protect land and water on over 400 million acres nationwide. For an interactive look at USDA's work in conservation and forestry over the course of this Administration, visit USDA Results: Caring for our Air, Land and Water.
Subscribe to receive top agriculture news
Be informed daily with these free e-newsletters
You May Also Like
---