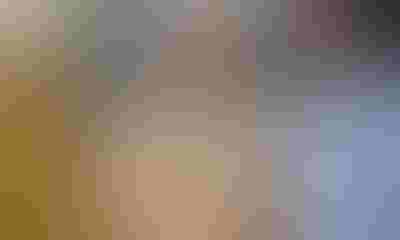 Rural communities are the backbone of America, and from now through Nov. 30, eligible farmers residing in eligible Minnesota counties will have the opportunity to win a $2,500 donation to direct to a local eligible nonprofit organization.
As part of the America's Farmers Grow Communities program, sponsored by the Monsanto Fund, farmers will direct more than $3 million in financial support to eligible nonprofits across rural America in 2017.

HELP YOUR COMMUNITY: Farmers living in an eligible Minnesota county may submit their names to the America's Farmers Grow Communities program for a chance to win a $2,500 donation to direct toward a local nonprofit organization. (Photo: PGGutenbergUKLtd/iStock/Thinkstock)
Since the program began in 2010, the America's Farmers Grow Communities program has awarded more than $22 million in donations to a broad cross-section of organizations that reflect the makeup and character of rural America, including emergency response organizations, schools, youth agriculture programs and many others.
Farmers enroll for a chance to win a $2,500 donation to direct to a local nonprofit. Winners will be randomly selected in December. Also in December, the winning farmers will be contacted via phone or email to confirm their eligibility and to select a local nonprofit to receive the donation. Winning farmers will be officially announced in January.
Eligible farmers can enroll or learn more about the program by visiting growcommunities.com, or calling 877-267-3332. Additional information can also be found on Facebook at facebook.com/americasfarmersgrowcommunities.
Counties eligible for the program in Minnesota are Becker, Benton, Big Stone, Blue Earth, Brown, Carver, Chippewa, Chisago, Clay, Cottonwood, Dakota, Dodge, Douglas, Faribault, Fillmore, Freeborn, Goodhue, Grant, Hennepin, Houston, Hubbard, Isanti, Jackson, Kandiyohi, Kittson, Lac qui Parle, Le Sueur, Lincoln, Lyon, Mahnomen, Marshall, Martin, McLeod, Meeker, Mille Lacs, Morrison, Mower, Murray, Nicollet, Nobles, Norman, Olmsted, Otter Tail, Pennington, Pine, Pipestone, Polk, Pope, Red Lake, Redwood, Renville, Rice, Rock, Roseau, Scott, Sherburne, Sibley, Stearns, Steele, Stevens, Swift, Todd, Traverse, Wabasha, Wadena, Waseca, Washington, Watonwan, Wilkin, Winona, Wright and Yellow Medicine.
This year, 71 farmers generated awards of $177,500 for various non-profit projects. Here is a list of some of those farmers and their 2016 donation recipients.
• Renae Klick, Savage, Todd County: CentraCare Health Foundation, Long Prairie
• Christopher Neal, Staples, Wadena County: Lakes Area Pregnancy Support Center
• Richard Denn, Madelia, Watonwan County: Madelia Fire Relief Association
• Patricia Reisdorf, St. Charles, Winona County: Salvation Army
• Joanne Verhelst, Canby, Yellow Medicine County: Canby Fire Department
• Arlyn Rylarsdam, Edgerton, Pipestone County: Edgerton Society for Christian Instruction and Education
• Vernon Hedlin, Farwell, Pope County: Minnewaska Area High School FFA
• Lora Johnson, Oklee, Red Lake County: RLCC Elementary School
• Norman Johnson, Clear Lake, Sherburne County: Farm Friends Barn
• Robert Yurczyk, Avon, Stearns County: Holdingford High School FFA Alumni
• George Tupy, New Prague, Le Sueur County: Le Sueur County Veterans Council
• Kenneth Weedman, Tracy, Lyon County: Tracy Kitchen Table Food Shelf
• Adam Stalboerger, Waubun, Mahnomen County: Waubun Fire Department
• Nathan Schmalz, Lester Prairie, McLeod County: McLeod Emergency Food Shelf
• Nickie Jans, Grove City, Meeker County: ACGC Wrestling
• Kendal Braun, Princeton, Mille Lacs County: Mille Lacs County Fairgrounds
• Cory Ransom, Rose Creek, Mower County: Lyle Area Willing Workers 4-H Club
• John Scanlan, Eyota, Olmsted County: Dover-Eyota FFA
• Donnella Griffin, Spring Grove, Houston County: Spring Grove Scholar Dollars
• Tim Johanning, Park Rapids, Hubbard County: Kinship of the Park Rapids Area
• Cindy Schneider, Foley, Benton County: Foley Falcons Marching Band
The Monsanto Fund, the philanthropic arm of Monsanto Co., is a nonprofit organization dedicated to strengthening the communities where farmers and Monsanto employees live and work. Visit the Monsanto Fund at monsantofund.org.
Source: Monsanto Co.
Subscribe to receive top agriculture news
Be informed daily with these free e-newsletters
You May Also Like
---