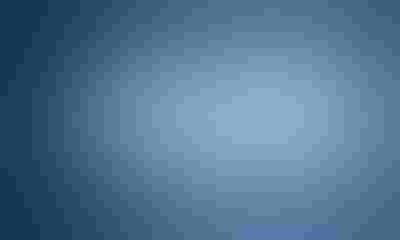 by Lydia Mulvany and Jen Skerritt
If Monsanto Co. reports another weak quarter, it would undercut its argument that Bayer AG's proposed $53.7 billion bid is less than adequate.
The U.S. company will report earnings for its fiscal third quarter on Wednesday. Net income is expected to drop 8% as the world's largest seed company faces pressure on several fronts: diminished farm spending, aggressive cutting of seed prices by competitors and an oversupply of the herbicide glyphosate.
Related: Bayer bids $62 million for Monsanto

Monsanto last month rejected its would-be-suitor's $122-a-share, all-cash offer as too low. A disappointing earnings report now would undermine the company's defense, said  Jonas Oxgaard, an analyst with Sanford C. Bernstein & Co.
"What I'm looking for is whether this second quarter weak showing in North America is continuing, or was that a momentary blip," Oxgaard, who's based in New York, said in a telephone interview. That "has strong implications for the entire business."
Even as Bayer plans to finance the acquisition with dollar-denominated debt, the bid has become more expensive in light of the euro's recent slide against the greenback following the U.K.'s vote to leave the European Union, Oxgaard also said.
Syngenta Bid
Monsanto's business, unsurprisingly, is seasonal, with most of its profit coming during its fiscal second and third quarters when northern hemisphere farmers are planting. The last time the company reported quarterly earnings, net income was the lowest for that period in five years. Analysts are watching to see whether Monsanto is still losing volume and market share, Oxgaard said.
Net income for the three months through May will drop to $1.05 billion from $1.14 billion a year earlier, according to the average of six analysts' estimates compiled by Bloomberg. Earnings excluding one-time items will be $2.42 a share, according to the average estimate.
Since failing to acquire Swiss pesticide-maker Syngenta AG last year, St. Louis-based Monsanto has signaled the end of its ambitions to buy a major competitor. Instead, it talked of smaller-scale collaborations and focusing on its research pipeline to making it a one-stop shop for seeds, chemicals and data for farmers.
Related: Monsanto rejects Bayer's $62 billion bid
Regulatory Delays
Yet Monsanto became vulnerable to a takeover itself after a string of negative news that caused it to cut its full-year earnings forecast in March. As well as lower farmer spending and pressure on chemical and seed prices, Monsanto also was affected by India's move in March to cut royalties that a company joint venture in the country collects from farmers who sow its genetically modified cotton. In April, Burkina Faso decided to phase out the production of Monsanto cotton.
Furthermore, a tougher regulatory environment in the European Union has led to unexpected delays in obtaining approval for Monsanto's modified soybean seeds, as well holding up the reauthorization of glyphosate, the active ingredient in Monsanto's blockbuster weedkiller, Roundup. The current authorization expires Thursday.
The hunter became the hunted in May when Bayer made its offer, adding to the wave of consolidation in the agricultural chemicals sector. Discussions between Bayer and Monsanto are at an impasse at the moment, with the German company seeking to do due diligence on Monsanto's book, while Monsanto is holding out for a higher bid first, people familiar with the matter said earlier this month. A revised bid of about $130 a share may bring Monsanto to the table, said Bill Selesky, an analyst at Argus Research Co.
June 10, 2016 –Monsanto reported to rebuff new Bayer offer
CEO Talks
The CEOs of Monsanto and Bayer have met but there was no real progress made toward a deal, CNBC reported Tuesday, citing people close to the situation whom it didn't identify. Spokesmen for Monsanto and Bayer declined to comment on the report. Monsanto also declined to comment on its upcoming earnings, which are due to be published before the market opens.
Monsanto is likely to stay quiet about the current status of any deal talks, besides reiterating its view that the initial bid undervalues the company, said Chris Shaw, an analyst at Monness Crespi Hardt & Co. Moreover, it's not in Monsanto's interests to speed up negotiations, as its position could improve as the agriculture sector recovers and commodities prices rebound from multi-year lows, Bloomberg Intelligence analyst Chris Perrella said.
For Monsanto, there are at least one or two areas for optimism. The company has hinted that fiscal third-quarter performance will improve due to seasonality and fewer currency headwinds, said Atlantic Equities analyst Colin Isaac. Monsanto also scored a victory last week when Argentina formally announced a deal that will allow it to collect soybean royalties from farmers there. But the company may need more good news if it's to escape Bayer's clutches.
"With a forecast of continued weak commodity prices and a tough regulatory environment, we see Monsanto's growth as constrained over the next few years, making it unlikely that its shares trade over $120 without a deal," Shaw said.
Monsanto shares rose 0.8% to $100.74 at 10:10 a.m. in New York.
June 14, 2016 - Monsanto due diligence looms as next step in Bayer deal push
To contact the reporters on this story:
Lydia Mulvany in Chicago at [email protected]
Jen Skerritt in Winnipeg at [email protected]
To contact the editors responsible for this story:
Simon Casey at [email protected]
Robin Saponar
© 2016 Bloomberg L.P
About the Author(s)
Subscribe to receive top agriculture news
Be informed daily with these free e-newsletters
You May Also Like
---