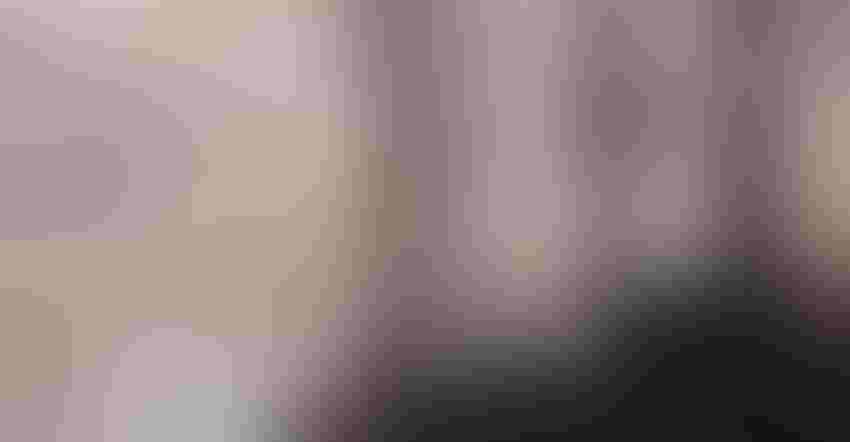 LAND USE REFLECTS: Eighty percent of the land use surrounding the Minnesota River is in annual row crops, says the Minnesota Pollution Control Agency.
Jupiterimages/PHOTOS.com/Thinkstock
A new report summary issued by the Minnesota Pollution Control Agency on the 335-mile Minnesota River says the waterway is still "unhealthy."
The six-page summary discusses general concerns regarding high sediment, nitrate, phosphorus and bacteria levels, and says more rain and more artificial field drainage have had a negative impact on the river.
Agricultural practices are discussed, given that an estimated 8.6 million acres in the Minnesota River Basin are used in row crop farming.
Data was compiled during intensive water monitoring in 2014 and 2015 that evaluated the biology — fish and aquatic insects — as well as nutrients, sediment and bacteria, says Wayne Cords, MPCA south watershed section manager.
"This was the first time we studied fish and bugs in the entire stretch of the Minnesota River," Cords says. Additional data from other agencies and local partners was used to develop the study.
A couple of points mentioned in the summary include:
• Farm fields contribute 35% of the sediment in the Minnesota River. The remaining 65% comes from unstable stream banks, ravines and collapsing bluffs, as a result of increased flows.
• Bacteria levels caused by manure runoff and failing septic systems are high enough to be a concern. Bacteria levels in the river are lower from Granite Falls to the Blue Earth River confluence, and from Jordan into the Twin Cities.
When asked for further information on farm field sediment contributions, Cords referenced a couple of published reports, including one that discussed sediment fingerprinting and sources — "Fingerprinting Sources of Sediment in Large Agricultural River Systems. St. Croix Watershed Research Station: Science Museum of Minnesota, Aug. 1, 2010."
Regarding bacteria levels, Cords says MPCA crews took several water samples at several locations on the Minnesota River over a two-year period. Samples were sent to a certified lab to identify bacteria type and numbers. The bacteria were identified as coming from warm-blooded animals — either manure or human wastewater.
The summary also points out improvement in water quality in some areas. It highlights efforts by farmers who practice minimum tillage, plant cover crops, follow nutrient management plans and work at building soil health. The summary also notes that 274 wastewater treatment facilities discharging to the Minnesota River Basin cut their phosphorus loads by 65% from 2000 to 2016.
Farmers have made notable progress in conservation efforts that have improved water quality over the years, Cords says. However, results have stalled or slightly reversed in recent years, mainly due to increased river flow, which MPCA assigns to more intense rainfall events in spring and early summer, and increased artificial field drainage.
"The intent of this report is not to place blame on anyone, but it is very clear that what happens on the landscape is reflected in the river," he adds. "With 80% of the landscape in agriculture, this is the area where we must focus our actions."
Reports such as this one are the first step in MPCA's watershed approach, where science helps inform local conservation efforts in the most effective and appropriate ways to restore and protect state waters, Cords says.
Warren Formo, executive director of the Minnesota Agricultural Water Resource Center, notes that the report's acknowledgement of more rain in recent years was good, given that in the past this was not considered a factor by MPCA that impacted runoff and water quality. He also agreed with the report's effort to recognize farmers who protect soil and water by using nutrients more efficiently.
However, the ongoing attack on agricultural drainage shows a lack of understanding of the physics of runoff and tile flow, he says.
"[MPCA] still suggests that the relationship or ratio between rainfall and runoff should be linear — that the amount of each inch of rain should be the same," Formo says. "In reality, it depends on how much rain, how dry soils are and so on. Unless there is no soil, due to a parking lot or roof — then that's where the ratio is linear."
The Minnesota River study is part of the MPCA's strategy to study five large river systems in the state. A report already was issued in January on the Upper Mississippi River. The Minnesota River report came out in early October. Future reports will follow on the Red River, Rainy River and St. Croix. The agency is also studying the Lower Mississippi as part of a joint project with Wisconsin.
Read the summary here.
Subscribe to receive top agriculture news
Be informed daily with these free e-newsletters
You May Also Like
---