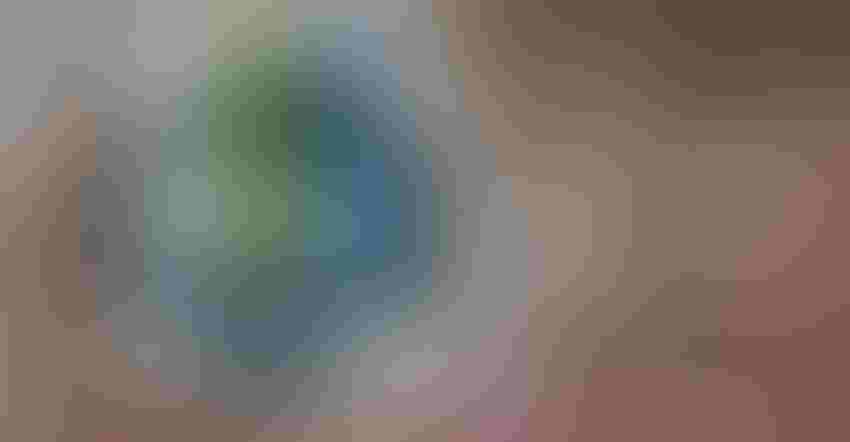 FOOD INSECURITY: Estimates show food insecurity increased to about 1.9 million people in Michigan — including 552,000 children — in 2020. Even after the pandemic, the number of Michiganders facing food insecurity continues to grow and is especially prevalent in Michigan's rural communities.
Courtesy of Michigan Farm Bureau
The Million Meals Challenge is on again. The Michigan Farm Bureau family of companies is aiming to donate more than 1 million meals to the seven Michigan regional food banks, serving all of the state's 83 counties.
The effort is part of the organization's commitment to its mission of ending childhood hunger in Michigan by teaming up with the Agent Charitable Fund. The third annual Million Meals Challenge will match all online donations, up to $70,000, turning every $1 donated into $3. 
Last year the campaign raised more than $203,000 — each dollar providing five meals to Michigan families in need.
This year's campaign concludes Oct. 28. Donate here.
The Million Meal Challenge began in 2020, donating over 1 million meals to families in need at the onset of the COVID-19 pandemic.
Estimates show food insecurity increased to about 1.9 million people in Michigan — including 552,000 children — in 2020. Even after the pandemic, the number of Michiganders facing food insecurity continues to grow and is especially prevalent in Michigan's rural communities.
Is your private pesticide applicator license current?
Do you know your private applicator certification expiration date? Keep your certification current by first checking the expiration date on your card.
If you cannot see the date on your card, go to the Department of Agriculture, Trade and Consumer Protection's website and look yourself up. If you are not there, then your certification has expired.
Where can you take the private applicator test?
Contact your local county Extension office to help.
There will be training with tests provided in select counties in 2023. There is also online training available this year. To find a training near you, visit fyi.extension.wisc.edu. 
For further information, either contact the UW PAT Program or your local County Extension Office for assistance.
Brunner named GreenStone FCS chief financial officer
Kimberly Brunner was recently promoted as executive vice president and chief financial officer for GreenStone Farm Credit Services.
The promotion was in sync with the previous announcement of former CFO Travis Jones transitioning to the CEO leadership position for the association. 
Brunner began her career in the accounting and financial space more than 30 years ago, earning a bachelor's degree from the University of Northern Iowa and becoming a certified public accountant.
She gained excellence in her skill set throughout her career in business financial analysis, auditing, internal controls and financial reporting. Brunner has spent the past decade working within the Farm Credit System, first at AgriBank before joining GreenStone in 2019. 
She most recently served as the senior vice president of finance and operations for GreenStone, where she was responsible for financial reporting of internal controls, management of external financial audits, leadership of GreenStone's operational team throughout its 35 locations, and overseeing various risk control measures for the association. 
As CFO, Brunner will be responsible for providing strategic and operational leadership to issues affecting GreenStone's long-range financial viability, as well as day-to-day financial activities. She will be focused on the association's finance and accounting activity, as well as the operations and facilities management teams. 
October is Michigan Agritourism Month
Autumn trips to farms, wineries, farm markets, cider mills and other agritourism businesses are being highlighted as Gov. Gretchen Whitmer has declared October as Agritourism Month in Michigan.
The proclamation is designed to celebrate and honor the economic and social benefits of agritourism to the state's farms and communities. 
"From farmers markets to on-farm markets, corn mazes to cider mills, wineries to farm weddings, Michigan's farms are backdrops for lifelong memories," Whitmer says. "I hope you take some time this fall to enjoy Michigan's unparalleled agritourism industry."
Agritourism is a niche form of tourism and defines the places where agriculture and tourism connect. Agritourism is a year-round business for many farms in Michigan, but Agritourism Month is celebrated in October at the peak of harvest and during a time when people traditionally visit farms, pumpkin patches and cider mills.
Visit michiganfarmfun.com for a directory of Michigan agritourism businesses. The directory is searchable by business name, product and region.   
Grants available for rural areas
A competitive grant program is now open promote the sustainability of land-based industries and support infrastructure benefiting rural communities in Michigan.
The Rural Development Fund grants are available for projects addressing expansion and sustainability of land-based industries; worker training related to land-based industries; and energy, transportation, housing, communications, water and wastewater infrastructure to benefit rural communities and micropolitan statistical areas.
Specific projects for consideration may include projects that lead to the expansion and location of meat processing facilities in an eligible area.
Land-based industries include food and agriculture; forestry; mining; oil and gas production; and tourism. Eligible counties include those with a population no greater than 70,000 residents or micropolitan statistical areas. For a complete list of eligible counties, visit michigan.gov.
The proposals will be evaluated through a competitive process. The maximum limit on project grant fund requests is $100,000. The total allotment of funding for the current year is about $1.8 million. All proposals require at least a 30% cash match. Applicants for grant funds will be asked to describe how the project will impact and produce measurable outcomes for rural communities.
Visit michigan.gov to view the application and program guidelines. All applicants are required to submit three letters of support.
Any additional communications concerning the Request for Proposal should be sent to [email protected]. Proposals must be received at the email above no later than 3 p.m. EST Nov. 22. Proposals received after 3 p.m. will not be considered.
Subscribe to receive top agriculture news
Be informed daily with these free e-newsletters
You May Also Like
---