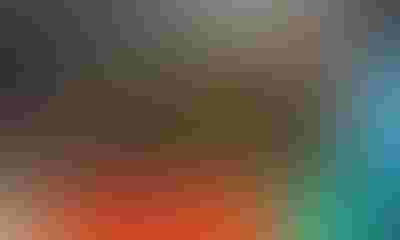 Nearly 200 farmers, ranchers and school food service personnel are expected to fill the Lied Lodge and Conference Center in Nebraska City, Neb. on  Wednesday, March 2, 2016 for the inaugural Midwest Farm to School Conference. Early-bird registration ends February 14, so sign-up and register now.
This full-day event will bring together those interested in building the farm to school initiative in Midwestern states.  Those invited and encouraged to attend include farmers, ranchers, growers and food producers; school food service professionals, students, school administrators and faculty members; community members and parents; and educational and food-related organizations.

MARK YOUR CALENDAR: If you want to increase students' knowledge about local and healthy foods, and increase the amount of local foods served to students in schools, plan to attend the first-ever Midwest Farm to School Conference March 2, 2016 at Nebraska City, Neb.
Spark connections, look at ways to build farm-to-school relationships
Hosted by the Center for Rural Affairs, Iowa Department of Agriculture and University of Missouri Extension, the 2016 conference will highlight methods of increasing students' knowledge about local and healthy foods, and increase the amount of local foods served to students in schools.
Throughout the day the conference will spark connections and provide the necessary paths to bring the farm to this region's schools. Experts will address best practices for establishing farm to school relationships. Successful local food relationships will be shared. Ample time for networking will be provided, as well as coaching on helpful topics to address when in conversation with various stakeholders. Farm to school is not a "one size fits all" program; come share what you know and learn from others as we build a healthier future for our kids, schools, farms and communities.
Early bird registration ends February 14, 2016: For more information, an agenda and to register visit cfra.org/midwest-farm-school or contact Sarah Smith at [email protected] or 402-783-1183.
Iowa "Farm to School" program's local purchase report available
Iowa Secretary of Agriculture Bill Northey last week announced that the Iowa Farm to School Local Purchase Report is now available. The Iowa report is the first in the nation to track monthly procurement of locally-grown produce (within Iowa and a 30-mile radius surrounding the state) from school food service directors.
"This report is designed to help farmers interested in supplying schools know what types of produce schools want and the price that is being paid for it. The consistent and reliable information included in the report is extremely valuable in helping farmers build a business that includes marketing directly to schools," Northey said. "In addition, it may help schools not yet purchasing local produce learn what other schools are buying as they consider starting to add local foods to their menu." 
Helps farmers know what produce schools want to buy and price paid
The Iowa Department of Agriculture is partnering with USDA's Agricultural Marketing Service (AMS) on these monthly reports. School food service directors are asked to complete a report on local produce procurement monthly. As with all AMS reports, the information is confidential and only products and price ranges are shared.
The monthly report can be found on the Iowa Department of Ag & Land Stewardship website at ams.usda.gov/mnreports/lsmiafts.pdf. For more information about the reports contact Tammy Stotts at [email protected] or John Goetz at [email protected]. To learn more about the Iowa Farm to School program and other initiatives visit  iowaagriculture.gov/AgDiversification/farmToSchoolProgram.asp.
Subscribe to receive top agriculture news
Be informed daily with these free e-newsletters
You May Also Like
---