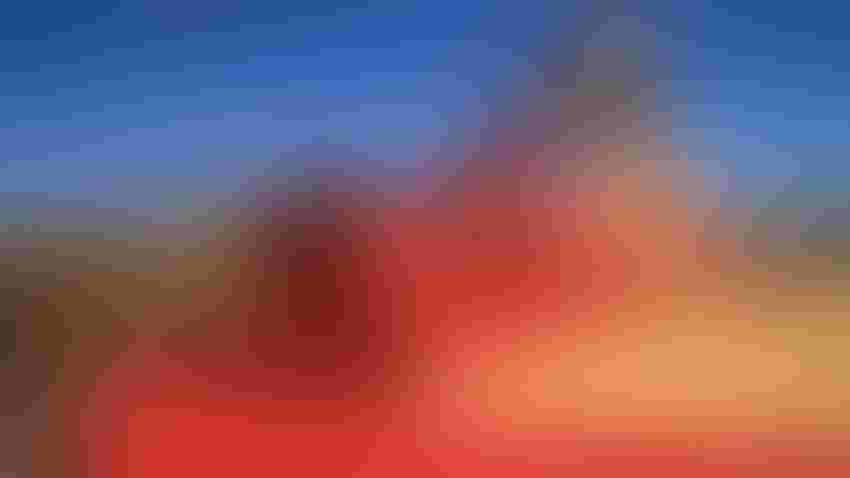 CHECKOFF CONTINUES: Of the 1,451 valid ballots cast, 1,271 producers voted to continue the Corn Marketing Program of Michigan.
Peter Garrard Beck/Getty Images
With 88% of Michigan corn producers voting yes, the corn checkoff, which funds the Corn Marketing Program of Michigan, will continue.
Of the 1,451 valid ballots cast, 1,271 producers voted yes, representing 81,403,166 bushels of corn (86%), and 180 producers voted no (12%), representing 12,915,870 bushels of corn (14%).
A referendum is required every five years to fund market development, education and research. The checkoff will continue for another five years, through Feb. 28, 2028. The current assessment rate is 1 cent per bushel.
For the program to have been renewed, more than 50% of the producer votes cast, representing more than 50% of the total number of bushels represented on the cast ballots, must have approved it.
4-H'ers sweep MSU'S Pre-College Scholarships in 2023
It's not unusual for Michigan 4-Hers to be awarded the lion's share of the 22 available Michigan State University's Pre-College Scholarships, but this year those awards went 100% to 4-Hers who attended 4-H pre-college programs.
MSU Pre-College Scholarships are $2,000 scholarships awarded to students in their first year as a degree-seeking student at MSU. To be eligible, youth must be in eighth, ninth, 10th or 11th grade following their MSU pre-college program involvement and be nominated to represent their program before completing an application and essay.
For more information about the Michigan 4-H program and its pre-college opportunities, visit the Michigan 4-H website.
Producers on U.S. Highbush Blueberry Council
Michigan blueberry producers Dennis Vander Kooi and George Fritz Jr. were part of the 28 members and alternate members recently appointed to serve on the U.S. Highbush Blueberry Council.
Members and alternates will serve a three-year term ending Dec. 31, 2025. Vander Kooi is a member, while Fritz is an alternate.
The 21-member council is composed of 12 producers, four importers, four exporters and one public member. Each member seat has a corresponding alternate seat. Members and alternates can serve up to two consecutive three-year terms.
Egg farms donate more than 3 million eggs in 2022
Seven Michigan family farms contributed 3,145,752 eggs for donation in 2022 to food pantries, ministries, food drive events and families in need during 2022.
Some of those nonprofits benefiting included Holland Rescue Mission, Hungry for Christ, People Helping People, Food Bank of Eastern Michigan, Feeding America West Michigan and Flat River Outreach Ministries.
Michigan Allied Poultry Industries member farms that donated eggs include DeWeerdt Poultry Farm, Farm Crest Foods, Herbruck's Poultry Ranch, Schipper Eggs, Sunrise Acres Egg Farm, VandeBunte Eggs and Zoet Poultry.
While highly pathogenic avian influenza affected egg farms across the country and the egg supply, Nancy Barr, executive director of MAPI, says Michigan's egg producers did an excellent job of keeping their flocks safe, allowing them to continue the tradition of donating eggs to local nonprofits and food pantries in need.
MDARD awards grants for innovative solutions in ag
Two $200,000 grants were recently awarded to Michigan State University, targeting improved climate resiliency and economic return of Michigan beef cattle by reducing feed use and improving irrigation efficiency in blueberry orchards using an IoT-based automatic smart irrigation system.
The Farm Innovation Grants are designed to help develop and support innovative solutions to real, immediate and future farm problems facing Michigan's food and agricultural industry. They are awarded by the Michigan Department of Agriculture and Rural Development.
The department received seven proposals with requests totaling more than $1.2 million. Of those, MDARD awarded the following two projects totaling $400,000 in awarded funding:
For more information, visit michigan.gov/mdardgrants.
Hop Growers of Michigan seeks board member nominations
Hop Growers of Michigan is seeking to fill board positions and committee appointments. Board members may nominate themselves or others, and all candidates will be reviewed and elected in the first quarter.
If you're interested in participating or nominating a fellow member, email [email protected].
Subscribe to receive top agriculture news
Be informed daily with these free e-newsletters
You May Also Like
---