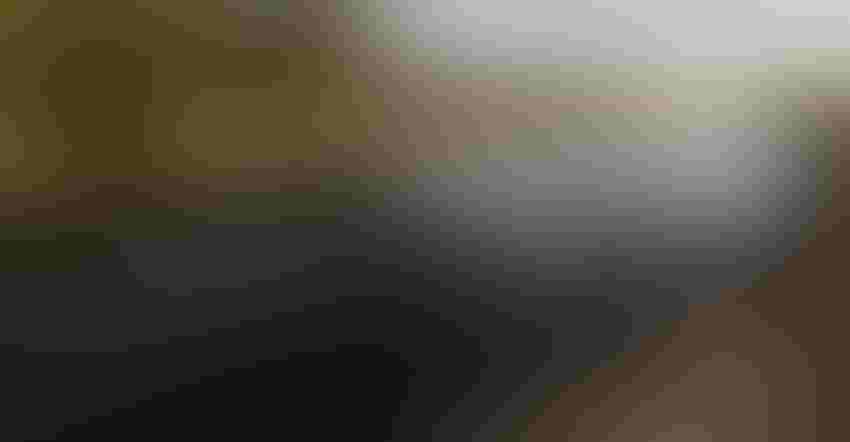 REGULATED WATERS: The 2015 Waters of the U.S. rule has been effectively stopped in 28 states through court challenges, but not in Michigan.
mariotama/gettyimages
Farmers need to stay on point when it comes to submitting comments on a proposed replacement to the Obama administration's 2015 Waters of the U.S. rule, said Don Parrish, senior director of congressional relations for the American Farm Bureau Federation.
"This proposed replacement rule is such a critical and significant step in the right direction," Parrish told Michigan farmers attending the Michigan Farm Bureau's annual Washington Legislative Seminar. 
If the Trump administration's proposed replacement to the 2015 WOTUS rule is approved, expected by May 2020, it will provide clarity to farmers as to where Clean Water Act jurisdiction starts and stops.
"This administration is doing a line-drawing exercise — on one side of the line is federal jurisdiction, on the other side of the line is state jurisdiction," Parrish said. "What that means is that all waters are regulated. Some are regulated by federal statute related to navigable waters, while other waters are regulated at the state level."
"It will balance out protection of water use and land use the way Congress intended," Parrish continued. "We think that this administration has done a pretty good job of providing clarity, more so than the last administration where they pushed the limits of what the Clean Water Act statute allowed, as well as the limits that the Constitution allows."
Parrish said that the 2015 WOTUS rule has been effectively stopped in 28 states through court challenges. However, it continues to be implemented in the other 22 states. The distinction and financial effects are significant.
Parrish has been working with a member doing business in both categories to expand an existing farm operation in two states. The producer's environmental mitigation costs in the state with WOTUS enforcement is more than $5 million, contrasted with costs of $800,000 in the state without WOTUS enforcement.
Calling the recent decision by Michigan Attorney General Dana Nessel to withdraw the state from the WOTUS lawsuit unfortunate, Parrish said the decision makes the WOTUS debate a partisan issue.
"We don't think it's a partisan issue — we think it's an issue of clear statutory interpretation and a clear interpretation of the Constitution," Parrish said. "This rule infringes on state sovereignty and should be something that concerns every person in Michigan. We're all for clean water, but we also want clear rules. This administration is about providing those clear rules, while the last administration's proposal was an overreach.
"It's something that is critical to your way of life and what you do in terms of economic development. It's critical in terms of where you build your roads and what kind of permits you require to start a business."
Parrish also had high praise for the new mentality and cooperation between the EPA, USDA and their desire to work with agriculture to address environmental issues.
"It's obvious in this administration that agriculture is not viewed just as a problem but as part of the solution," he said. "We have a farm bill that provides for incentive-based approaches like EQIP for cost share or CSP for conservation incentive payments, all of that kind of works hand in glove with farmers to help them afford and be able to internalize the cost of providing higher-value environmental outcomes."
Source: Michigan Farm Bureau, which is solely responsible for the information provided and is wholly owned by the source. Informa Business Media and all its subsidiaries are not responsible for any of the content contained in this information asset.
Subscribe to receive top agriculture news
Be informed daily with these free e-newsletters
You May Also Like
---