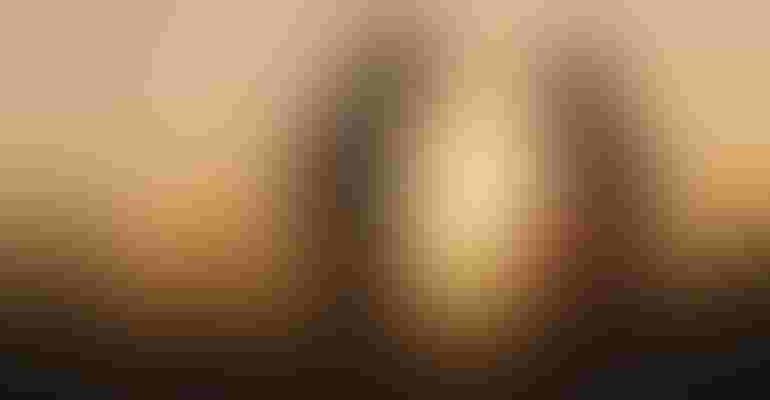 This year's Farm Futures Business Summit was held in Iowa in late January and was a very special event. It was a pleasure to have dinner with Dr. Barry Flinchbaugh, the renowned agricultural economist and authority on agriculture policy from Kansas State University, and Mike Wilson, a great writer for the Farm Futures magazine. Sometimes the stars align for an unforgettable event. What made this conference extra special was a panel of producers from Brazil and a leading agricultural businessperson who works closely with Brazilian agriculture.
Hundreds in the audience were thoroughly engaged as Max Armstrong, host of This Week in Agribusiness, moderated the evening's discussion. What were some of the perspectives from the panelists?
One of the panelists indicated that historically Brazil was one generation behind when integrating machinery and equipment technology. Today, they are on pace with the U.S. agriculture industry, which reduces the U.S. and Canadian strategic advantage. However, she did admit that the integration of seed technology and other crop inputs was a generation behind as a result of tardiness in government approvals at both state and federal levels in Brazil.
The panelists mentioned that government regulations and political challenges were more prevalent at the state levels, rather than the federal level. This led to frustration as the panelists were quick to mention that entrepreneurship was alive and well but being curtailed by some of the government regimes.
Many of the farms in Brazil are in the second and third generation, contrasted to the U.S. audience at the Farm Futures Business Summit with farms in the 4th to 7th generation.
One of the panelists' best management practices was the use of advisory teams. It was impressive that they often interacted up to two to three times a week with members of their advisory team. When triple cropping was being discussed, these frequent meetings were in their annual game plan or business plan.
One producer indicated he had an EBITDA to revenue ratio of over 30 percent in 2019, which is very profitable. However, he hired over 30 financial and compliance people. He indicated that the state and federal governments levied considerable income taxes, as well. Increased trade with China, as a result of U.S. tariffs and a strong dollar, worked in the favor of these panelists to give them record profits.
In summary, Professor Flinchbaugh and I both wish that these producers could address classes at our respective universities. Our next generation in agriculture will experience intense competition from producers with entrepreneurial spirits not only in Brazil, but throughout the globe.
*EBITDA is an acronym for Earnings Before Interest, Taxes, Depreciation and Amortization
The opinions of Dr. David Kohl are not necessarily those of Farm Progress.
Subscribe to receive top agriculture news
Be informed daily with these free e-newsletters
You May Also Like
---