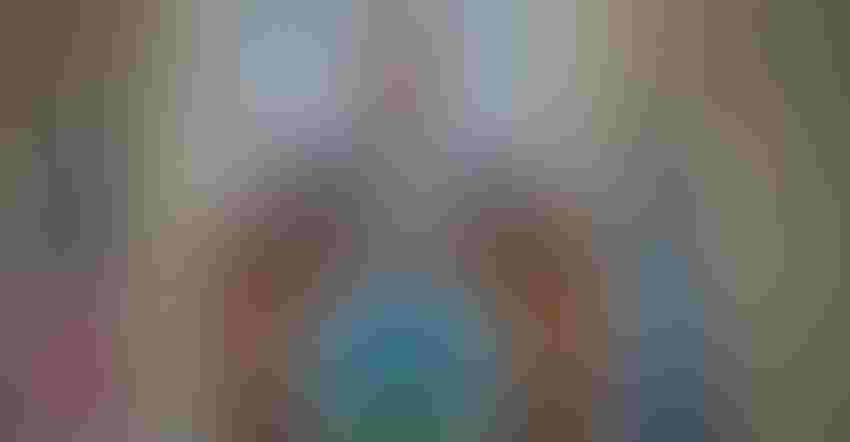 Under Secretary for Trade and Foreign Agricultural Affairs Ted McKinney.
USDA Photo by Preston Keres
Ted McKinney held a press conference by phone for U.S. reporters from China during the midst of the U.S-China stand-off on trade related to tariffs. McKinney is USDA undersecretary for trade, and while not directly involved in very sensitive negotiations about trade at the highest levels, he was aware of the situation. And he understood the irony of talking about a successful trade mission while at the same time it appeared that U.S. and China trade prospects could fall apart at any moment.
"We began planning this trade mission last October before tensions over trade developed," he explains. "Trade missions to various countries are part of our responsibility in USDA, and my responsibility in this newly-created position. There are things we need to do at our level to ensure that trade can continue fairly."
While the purpose of his call was to report success of the trade mission, he couldn't ignore the 800-pound elephant in the room. "The best way to describe my view on the overall trade situation with China is that I am very cautiously optimistic," he says. "More talks appear to be coming soon. Yes, we've been here before and anything can happen. That's why I insist on including the phrase 'very cautiously optimistic' about the future for trade with China, particularly as it relates to agricultural products.
Successful mission
McKinney's cautious optimism flows partly from what he observed leading the trade mission with representatives from 24 American companies. Only half-way through the mission when he spoke, they had already met with 100 Chinese businessmen and held 180 meetings between various participants on the trip.
"There is still keen interest in China for anything related to food and fiber," McKinney says. "There is interest in a wide range of commodities and products, from swine to UHT milk to ginseng to cosmetics.
"It was wonderful to see the reception from Chinese businessmen to U.S. products. It is clear to us that they recognize the safety, quality and ability to deliver in large quantities that U.S. companies offer in products.
"Again, though, I must say I'm very cautiously optimistic. What happens with this interest depends on ongoing trade talks at the highest level."
This trade mission concentrated on southern China, visiting Guangzhou where McKinney spoke, and then Shenzhen, a city to the east of Guangzhou. While the U.S. delegation visited, the SAIL food show began in China. "It's a huge food show and we were able to help open the U.S. exhibit at the show," he says. "The U.S. had a very large exhibit of companies there. It was a reminder that the interest in trade remains high if the details can be worked out."
This trade mission follows on the heels of trade missions to Indiana and Guatemala, McKinney notes. He notes that the most recent mission to central America set a record for projected trade business with U.S. companies during the twelve-months after the visit. It's based on projections from government agencies, he notes.
McKinney, a Hoosier native from Tipton, most recently served as director of the Indiana Department of Agriculture before accepting his current USDA position.
Subscribe to receive top agriculture news
Be informed daily with these free e-newsletters
You May Also Like
---