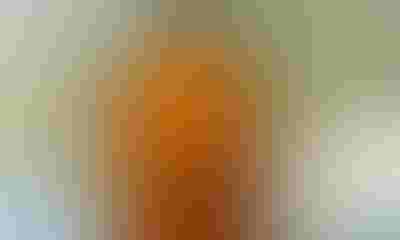 Massachusetts and Vermont maple syrup producers had record production seasons for the second year in a row in 2016. That's according to data released by USDA's National Agricultural Statistics Survey.
So did Quebec, Canada, the undisputed top producer in North America. It generated 7.99 million gallons of the syrupy sweet this winter. One reason is that rising demand for syrup and confectionary products is spurring nationwide demand and prices ranging from $48 to $52 a gallon.

HOW SWEET IT IS: Consumer education and marketing are behind the rise in maple syrup products.
Vermont, the largest U.S. syrup producer, pulled 1.9 million gallons from its taps, up from 1.4 million gallons in 2015. Massachusetts' production of 77,000 gallons exceeded by 2,000 gallons the amount produced in 2015, which itself had been a record.
A long season, starting early in the warm winter and punctuated by deep freezes in February and March that kept the sap running, was another reason for the increase in production. But Massachusetts sugarmakers added a total of 5,000 taps statewide in 2016, according to NASS. Many also have increased efficiency by installing modern equipment and adopting sustainable practices that help to boost yield.
"Sugarmakers are stepping up production to meet growing customer demand," confirms Massachusetts Maple Producers Association Coordinator Winton Pitcoff. "People are using maple syrup for cooking, in baking, salad dressings, even in cocktails. Every purchase of Massachusetts maple syrup not only means a family is enjoying delicious food, but also helps keeps a farm in business."
Behind that demand 
Demand for maple syrup has been steadily rising. Consumers are recognizing the value of the sweetener as an all-natural, fat-free, allergen-free product, with fewer calories and better health properties than corn syrup and cane sugar sweetners.
Most U.S. maple syrup is produced in the Northeast.  Canada. Massachusetts ranks eight among maple-producing states. There are more than 250 maple producers in Massachusetts, tapping more than 300,000 trees.
Many Massachusetts sugarmakers welcome visitors to their farms year-round to purchase maple syrup and other maple products, like candy and maple cream. A directory of these farms can be found at the Massachusetts Maple Producers Association's massmaple.org site.
 
Subscribe to receive top agriculture news
Be informed daily with these free e-newsletters
You May Also Like
---