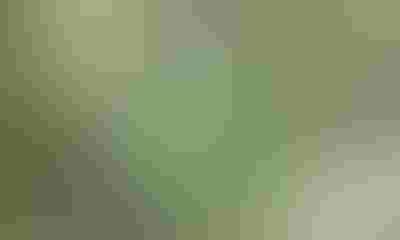 University of Wisconsin Extension weed specialist Vince Davies likes to say, "It is not if you find herbicide-resistant weeds; it is when you find them." In August, it was announced that glyphosate-resistant waterhemp had been found in Clark County. "When" is today.

GET THE UPPER HAND: Rotating crops is one way to help control herbicide-resistant weeds.
Understand that herbicide resistance can occur with all herbicide modes of action. Currently glyphosate (Roundup) is the major concern, as farmers and agronomists have relied heavily on the herbicide. The purpose of this article is to inform you not how a weed became resistant, but rather how to manage your crops to reduce the economic impact from weed competition. One point that must be made is that the resistant weed does not have a gene in the plant DNA like a Roundup Ready crop. Rather, the plant develops a method to avoid death from the mode of action of a herbicide.
The herbicide-resistant waterhemp in Clark County began as a misidentified weed. First and foremost, if you have a "tough" weed, identify it. Contact your local county Extension agriculture agent to help identify the weed.
Moving forward, what can a farmer do to manage crops once a herbicide-resistant weed is identified?
1. Use herbicides only when necessary. With annual crops, it may be difficult to avoid the use of herbicides completely. A management change may be living with a few weeds that are not an economic drain on the crop to avoid making a second herbicide pass.
2. Know each herbicide's mode of action. Review A3646, Pest Management in Wisconsin Field Crops. Today many herbicides have generic trade names. Know the active ingredient and the herbicide's mode of action. It is important to incorporate multiple modes of action to prevent weed resistance. The days of using one herbicide to control all weeds is history. Understand herbicide mode of action and rotate herbicides. Use different modes of action, and change modes of action in future years to prevent herbicide resistance.
3. Expand crop rotation. This is tough, as many farmers are dialed into two crops in a rotation. Bringing a third or fourth crop into a rotation may provide another commodity to sell and help prevent herbicide resistance. Adding a perennial crop may reduce soil erosion compared to annual crops and reduce herbicide use. Consider planting cover crops. Summer- or fall-seeded cover crops compete for nutrients, preventing weed seeds from germinating and helping prevent soil erosion.  A cover crop may also provide forage.
4. Use integrated pest management. IPM combines the use of mechanical practices, cultural practices and herbicides to control weeds. Scouting is the most important aspect of IPM and will determine if there is a need to implement a pest control. If you use a no-till system, tillage may not be a component of your weed control program. You should consider a burndown with residuals and then scout the field, and you may forgo a postemergence application of herbicide. If you don't have time to scout your fields, hire someone. Scouting will pay dividends every year by preventing unnecessary pesticide applications and applying pesticide only when there is a potential economic loss. With tight margins, farmers can't justify applying pesticides unless there is an economic loss from a pest.
5. Clean equipment. Unusual weed seeds arrive in farm fields from purchased equipment, livestock feed and migrating wildlife. If you have only one field with an identified herbicide-resistant weed, then till, plant and harvest that field last; then clean your equipment. If that is not an option, clean the equipment after working that field to prevent moving the weed seed to another field. If you are purchasing equipment, clean it before it is used on your farm. Used machinery bought from other areas has brought some interesting weeds onto farms. If you do custom work or use a custom operator, remember to ask questions and clean equipment before the field work begins and after you're done to avoid spreading resistant weed seeds.
Herbicide-resistant weeds are here. Herbicide resistance is not new, as it has happened in the past. Herbicide-resistant weeds can be managed to prevent economic losses on the farm. As a farmer, don't be afraid to ask for help. Your Extension agriculture agent is just a phone call away.               
Halopka is the Clark County Extension crops and soils agent and is a certified crop adviser.
Subscribe to receive top agriculture news
Be informed daily with these free e-newsletters
You May Also Like
---