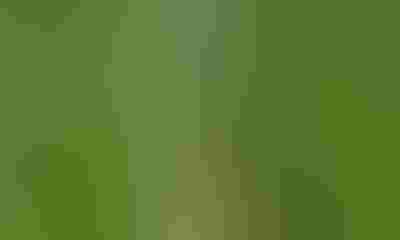 If you are giving your nitrogen rates a second look since budgets are so tight this year, you might want to think about organic matter levels in each of your fields. That's the advice from John Mackson, an agronomist with Dennings & Associates, Inc., based in Pinconning, Michigan.
Mackson says you need to be aware of the organic matter levels of your soils in making these decisions. Soil test results include organic matter percentages. Where he consults organic matter levels can go from relatively low to relatively high.
Corn Illustrated 2/29: The case for and against a big impact for La Nina in 2016

HIGHER ORGANIC MATTER HELPS: You may be able to trim N rates in fields with high organic matter. However, many fields in parts of the Corn Belt are in the 1.5 to 2.5% organic matter range, which is below where you may want to trim rates.
"If you've got a field with organic matter levels above 3.5%, you might be able to cut back on N rate," he says. He also believes if you have varying organic matter levels across a field, it might be a situation where you want to consider variable N application. Equipment is available to apply N at varying rates if you choose.
He sees N per pound of bushel produced vary all the way from 0.7 pounds per acre to 1.2 to 1.3 pounds per acre. Others have seen similar variability. It's one reason many people, including most universities, no longer base N recommendations on yield goal, recommending a rate based on how many pounds of N you suspect it will take to produce a bushel of corn.
Mackson believes organic matter levels can play a role in how many pounds of N it takes to produce a bushel of corn.
Corn Illustrated 2/22: Researcher who pioneered loss of stand to erratic placement and uneven germination says it still applies
He likes the pre-side dress test to help determine how much N to apply if you are side-dressing. He has found it works in his area.
However, agronomists in other areas, including some in Indiana, shy away from the PSNT test unless you are following a legume crop or applied manure on the field. Some contend that in regular mineral soils, the test may indicate if you are very high or very low on N, but may not be accurate as a guide to pinpointing rates if you are somewhere in the middle.
Subscribe to receive top agriculture news
Be informed daily with these free e-newsletters
You May Also Like
---