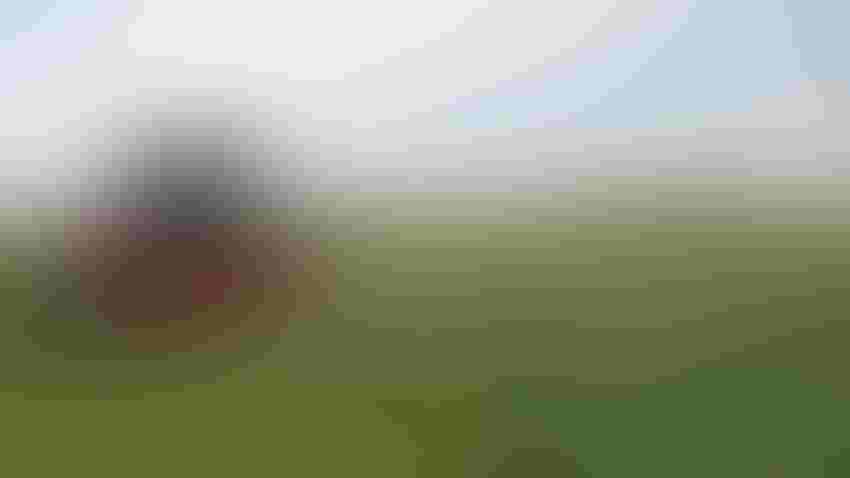 SALES ARE HOT: In spite of rising interest rates, land sales continue to run hot across Nebraska, according to BigIron Realty.
Curt Arens
by Ron Stock
Land is still selling hot, with strong prices that are staying there. Higher interest rates have not yet affected land prices negatively, because the ag sector is coming off a successful 2022.
According to BigIron Realty, buyers are coming to land closings with a lot of cash. Based in Columbus, Neb., BigIron is a licensed real estate broker in eight states and compiles the reports for this column. However, not all sales are handled by BigIron each month. For more information, contact BigIron at 800-887-8625.
The following are several of the most recent sales in Nebraska, this month all handled by BigIron.
Northeast
Knox County. A total of 325.25 acres sold at online auction for $1,943,225. This property has it all, including income potential, hunting and recreation, and scenic views of the Niobrara River, which borders about 1 mile of the property. A portion of the shed has been insulated and can be heated and cooled; plus it has a restroom. There are 63.9 acres enrolled in the Conservation Reserve Program, paying $7,329 annually and expiring in September 2032. There are multiple ponds as well — some artesian fed — and others stocked with fish in the past. Also included in the sale were two box blinds strategically placed for optimum visibility.
Boone County. A total of 160 acres sold at online auction for $1,312,000. The pivot-irrigated ground includes a nine-tower Zimmatic pivot with plastic tires. The pivot has nozzles for 550 gallons-per-minute flow rate. There are 125 certified irrigated acres with the farm, according to the Lower Loup Natural Resources District. The power is provided by a 175-kilowatt Genset with a Cummins diesel power unit and fuel tank. There is a Lindsay Growsmart panel, and the farm is located on a well-maintained gravel road close to local markets.
Boone County. A total of 157.22 acres sold at online auction for $1,658,671. With easy access along Highway 91, there are 78 certified irrigated acres on this farm. It has been irrigated with a 10-tower pivot and diesel engine owned by the tenant, which was not a part of the sale. There is some gravity irrigation pipe that went along with the sale. There are 15.91 acres of dryland crop ground. The pivot and dry crop ground has been in a corn and soybean rotation, with most of the 80 acres on the east side of the property in alfalfa and grass. The northeast portion of the farm could be developed for crop ground or a building site. There is a well with a submersible pump and electricity on the northeast edge.
East
Nance County. A total of 317.97 acres sold at online auction for $3,198,942. The property has 330 acres of certified irrigated land with two wells. There are three Zimmatic pivots with Lindsay Growsmart panels, including two nine-tower systems on the east side and one eight-tower pivot on the west. Each has plastic tires. There are two diesel Isuzu power units included with fuel tanks. There is a submersible well on the property for livestock.
Southeast
Otoe County. A total of 77.3 acres sold at online auction for $738,215. Located just 2½ miles north of Otoe, Neb., this farm ground has been in the Freudenberg-Philpot family for more than 100 years. The farm has 74.41 farmable acres, according to FSA.
Stock is co-founder of BigIron Auctions and Realty with his brother, Mark.
Subscribe to receive top agriculture news
Be informed daily with these free e-newsletters
You May Also Like
---