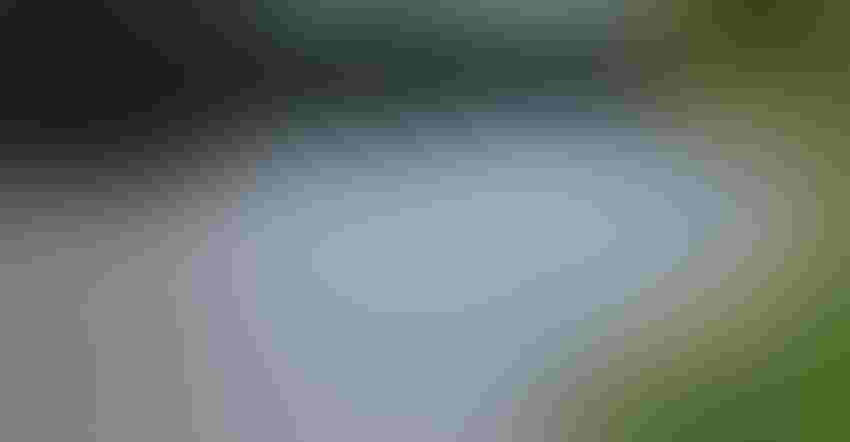 LEGAL ACTION: A lawsuit filed last spring by two groups claims the state of Iowa has violated its obligation to protect the Raccoon River from farm pollution.
Iowa District Court Judge Robert Hanson has ruled that two environmental groups may proceed to trial in their effort to prove that the state's policy of allowing hog farms to expand and allowing voluntary controls on nutrient runoff from farmland is violating the rights of citizens to clean water for recreational and drinking use.
In spring Iowa Citizens for Community Improvement (ICCI) and Food & Water Watch filed the lawsuit claiming Iowa violated its obligation to protect the Raccoon River for the use and benefit of all Iowans.
The Raccoon River is the source of drinking water for 500,000 central Iowa customers of the Des Moines Water Works. This isn't the first Iowa lawsuit related to water quality. In January 2017, the Iowa Supreme Court ruled against the Des Moines Water Works in its attempt to pursue damage payments in its lawsuit against the county boards of supervisors in three northwest Iowa counties: Calhoun, Buena Vista and Sac.
The new lawsuit asks for the court to order mandatory limits on nitrogen and phosphorus pollution, for a moratorium on new and expanding hog confinement facilities, and a declaration that the state is violating its duty owed to the people of Iowa. Iowa is the nation's leading pork and corn producer, and second in soybeans.
Judge explains his decision
In his ruling allowing the lawsuit to continue, Hanson said the two groups — ICCI and Food & Water Watch — have demonstrated that they suffer injury because untreated water from the Raccoon River is too polluted to enjoy recreationally or aesthetically. The Des Moines Water Works has a nitrate removal system that processes the source water and reduces the nitrate content in the water it provides to customers, so it doesn't exceed levels set by the federal government as safe for drinking. The two environmental groups note that this removal system is expensive to operate and adds to the cost the customers of Des Moines Water Works must pay for water.
Des Moines Water Works has fought for years to limit the nitrate levels coming from upstream farms. The federal lawsuit it filed in 2015 against the three northwest Iowa counties regulating tile drainage water was dismissed in January 2017 by the Iowa Supreme Court, before the suit went to trial. Recently, the water utility has warned about elevated levels of blue-green algae and bacterial toxins in the river, occurring periodically.
A spokesman for the Iowa attorney general's office told Wallaces Farmer the state is reviewing Hanson's ruling and is considering the next steps. A spokesman for Iowa Gov. Kim Reynolds said the governor is watching the case but has no comment yet on the recent ruling.
Disaster relief rules released
Finally, some helpful news for farmers hard-hit by flooding earlier this year. USDA on Sept. 9 rolled out the rules on how the Disaster Relief Act will be administered. The $3.1 billion in funding will be handled through the Wildfire and Hurricane Indemnity Program Plus (WHIP+) for the most part, with several individual programs helping out.
For Iowans, there are benefits for prevented planting acres and for farmers who lost stored grain and hay due to flooding. Farm groups heavily advocated for the inclusion of grain destroyed by flooding. You can apply for USDA disaster aid at county FSA offices. Funding includes the following:
Prevented planting acres. Insured producers across all counties will receive a 10% supplemental coverage bump to their existing prevented planting crop insurance coverage level, plus an additional 5% if they elected the harvest price option. Farmers should not attempt to sign up for this yet. Likely, this will be automatic and not require a visit to the county FSA office. USDA is still working out the details of administering this provision.
On-farm storage losses. Producers who lost harvested grain and hay to flooding can now sign up for payments under the On-Farm Storage Loss Program at their local FSA office. Commodities must have been stored in on-farm structures. Payments will be made on 75% of the crop's 2018 value (National Agricultural Statistics Service's average prices, published Sept. 27). Producers will certify losses.
Losses must be located in a county that received a qualifying federal disaster declaration. The list of counties eligible is available on FSA website. Losses not located in one of the declared counties can also be eligible with supplemental documentation.
The $3.1 billion to cover the claims of U.S. farmers won't meet the total of all requests, so payment limits will be in place. Currently, there is a separate limit for on-farm storage losses and other WHIP+ payments, with each at $125,000 with certain exceptions. Producers may also be required to purchase crop insurance for the next two years under certain programs. Losses incurred in 2019 will likely be paid on 50% of the claim and to the other 50% if enough funding remains.
Iowa Secretary of Agriculture Mike Naig applauds USDA's disaster relief package. "Across the state of Iowa, farmers sustained significant losses from spring flooding," he says. "We appreciate USDA providing much-needed resources to farmers, agribusinesses and communities hardest hit. While these programs can't make our producers whole, we welcome the assistance to help with ongoing recovery efforts."
During the spring floods, it's estimated Iowa farmers in three of the hardest hit counties — Fremont, Mills and Pottawattamie — lost 2.4 million bushels of corn and beans, valued at $10.9 million, in on-farm storage. In addition, 418 grain bins, valued at $11.6 million, were damaged by the floodwaters. More information is at farmers.gov/recover.
Subscribe to receive top agriculture news
Be informed daily with these free e-newsletters
You May Also Like
---