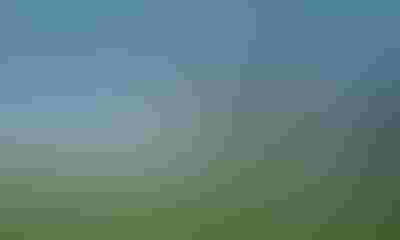 "Let Food Be Thy Medicine," a quote attributed to Hippocrates approximately 2,400 years ago, best captures the ground-breaking achievement for which the four distinguished 30th Anniversary World Food Prize Laureates are being honored in 2016: the development and implementation of biofortification. That is, breeding critical vitamins and micronutrients into staple crops, thereby dramatically reducing "hidden hunger" for millions.
2016 World Food Prize laureates will speak next week at ISU

BUILDING BRIDGES: "Let Food Be Thy Medicine" is the theme of this year's World Food Prize symposium, focusing on breeding critical vitamins and micronutrients into staple crops. This year marks the 30th anniversary of the World Food Prize.
The four 2016 World Food Prize laureates will speak next week at Iowa State University in Ames about their work building bridges between agriculture and nutrition to improve the health and livelihoods of millions of undernourished people worldwide.
Iowa State's 2016 Norman Borlaug Lecture, "Leading the Fight Against Malnutrition and Hidden Hunger," will be at 8 p.m. Monday, Oct. 10, in the Memorial Union Great Hall. Clark Wolf, director of the Iowa State bioethics program, will moderate the discussion with the laureates. A reception and student poster display will precede the talk at 7 p.m. in the South Ballroom. Undergraduate and graduate students will present posters on their research on world food issues. The Norman Borlaug Lecture is part of ISU's World Affairs Series. It is free and open to the public.
More than boosting supply, focus is also on food with better nutrition
Three of the 2016 laureates — Maria Andrade, Robert Mwanga and Jan Low of the International Potato Center — were honored for their work developing the most successful example of biofortification: the orange–fleshed sweet potato (OFSP). It was developed to counter the devastating effects of vitamin A deficiency, which contribute to high rates of blindness, diarrhea, immune system disorders and premature death in children and pregnant women in Africa.
Andrade and Mwanga, plant scientists in Mozambique and Uganda, bred the vitamin A-enriched OFSP, while Low structured the nutrition studies and programs that convinced almost 2 million households in 10 African countries to plant, purchase and consume this nutritionally fortified food. Together, they linked agriculture to nutrition and health, changing the way the international development community works.
Linking agriculture to nutrition and health, changing how it works
Howarth Bouis — the fourth 2016 laureate — has worked for more than 25 years at the International Food Policy Research Institute. His early research showed that by increasing nutrients in staple crops accessible to low-income families, malnutrition and under-nutrition could be significantly reduced, greatly improving general health, productivity and livelihoods. Bouis became convinced that research on nutrition in developing countries should focus on dietary quality, not calories, and that conventional breeding would increase the micronutrient content foods accessible to the rural poor.
In 2003, Bouis created the organization HarvestPlus within the International Food Policy Research Institute to improve nutrition and public health through crop biofortification. Under his leadership, a large coalition of plant breeders, agronomists, nutritionists and economists worked to form one of the most successful initiatives to improve nutrition through changes in the food system.
Crops with improved nutrient content being developed and released
Countries where crops have been released include Bangladesh (zinc rice), the Democratic Republic of Congo (iron beans and vitamin A cassava), India (iron pearl millet, zinc rice and zinc wheat), Nigeria (vitamin A cassava and maize), Rwanda (iron beans), Uganda (vitamin A OFSP and iron beans), Mozambique (vitamin A OFSP), Zambia (vitamin A maize) and Pakistan (zinc wheat).
The Norman Borlaug annual lecture is named for the Cresco native and agronomist whose discoveries sparked the Green Revolution. Borlaug received the Nobel Peace Prize for his international work in wheat research and production, which has saved millions of lives. He is the founder of the World Food Prize, which annually recognizes the achievements of individuals who have advanced human development by improving the quality, quantity or availability of food in the world. This year marks the 30th anniversary of the World Food Prize.
ISU lecture is held in conjunction with annual WFP symposium
In conjunction with the annual World Food Prize celebration, this lecture is coordinated by Iowa State University's Nutritional Sciences Council and co-sponsored by the World Food Prize Foundation, Office of the President, Global Food Security Consortium, Center for Agricultural and Rural Development, World Affairs Series and the Committee on Lectures, which is funded by ISU student government. More information is available online at ISU Lectures Program, or by calling 515-294-9935.
Additional biographical information for Maria Andrade; Robert Mwanga; Jan Low; Howarth Bouis is at worldfoodprize.org . The 2016 World Food Prize celebration and Borlaug Dialogue International Symposium with the theme of "Let Food Be Thy Medicine" will take place October 12 to 14 at the Marriott Downtown Hotel in Des Moines.
Subscribe to receive top agriculture news
Be informed daily with these free e-newsletters
You May Also Like
---