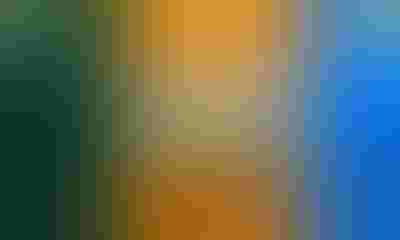 An analysis of a recent Iowa Department of Revenue report shows the average biodiesel blend purchased in Iowa reached 11.0% in 2015, an increase from the 9.4% average blend in 2014 and a new all-time record. 
While still a small percentage of overall fuel sales, Iowans also purchased a record amount of E85 and mid-level ethanol blends in 2015. Iowa motorists purchased a record 13.1 million gallons (mg) of E85 in 2015, an 8.3% increase over 2014, while also purchasing 8.7 mg of mid-level ethanol blends (ranging from E15 to E69), a 121.1% increase over 2014.
Growth shows importance of forward-thinking biofuel policies

HIGHER BLENDS: The average biodiesel blend purchased in Iowa has now reached 11% or B11. Also, more E85 and mid-level ethanol blends are used. "The growth in biodiesel use, E85 and mid-level ethanol blends is a win for consumers and the state of Iowa," says Monte Shaw.
"Despite the lack of Renewable Fuel Standard (RFS) targets and the federal biodiesel blenders' tax credit last year, biodiesel use took a step forward in 2015 increasing the average biodiesel blend purchased in the state to B11," says Monte Shaw, executive director of the Iowa Renewable Fuels Association (IRFA). "This shows the importance and effectiveness of forward-thinking state-level policies that encourage the use of locally-produced, cleaner-burning biodiesel."
While sales of E10, or fuel containing 10% ethanol, held steady, sales of ethanol blends above E10 continued to grow. "While still making up a small portion of overall gasoline sales, we saw aggressive growth in E15 and mid-level ethanol blend sales in 2015," Shaw notes. "And despite historically low gasoline prices for a portion of the year, Iowans purchased a record amount of E85. There's certainly more room to grow, but meaningful growth in higher ethanol blend sales is a win for the state's economy and environment, as well as Iowans' pocketbooks."
Iowans purchased a record amount of E85 ethanol in 2015
These new figures are based on the latest annual report from the Iowa Department of Revenue. On April 1 the department released its 2015 Retailers Fuel Gallons Annual Report. The Iowa Department of Revenue says it received filings representing 93.2% of fuel locations in Iowa. To view the full report click here.
Iowa is the nation's leader in renewable fuels production. Iowa has 43 ethanol refineries capable of producing 4 billion gallons annually, including nearly 55 million gallons of annual cellulosic ethanol production capacity. In addition, Iowa has 12 biodiesel facilities with capacity to produce nearly 315 million gallons annually. IRFA was formed in 2002 to represent Iowa's renewable fuels industry. The trade group fosters development and growth of the renewable fuels industry in Iowa through education, promotion, legislation and infrastructure development. For information visit IowaRFA.org.
Subscribe to receive top agriculture news
Be informed daily with these free e-newsletters
You May Also Like
---