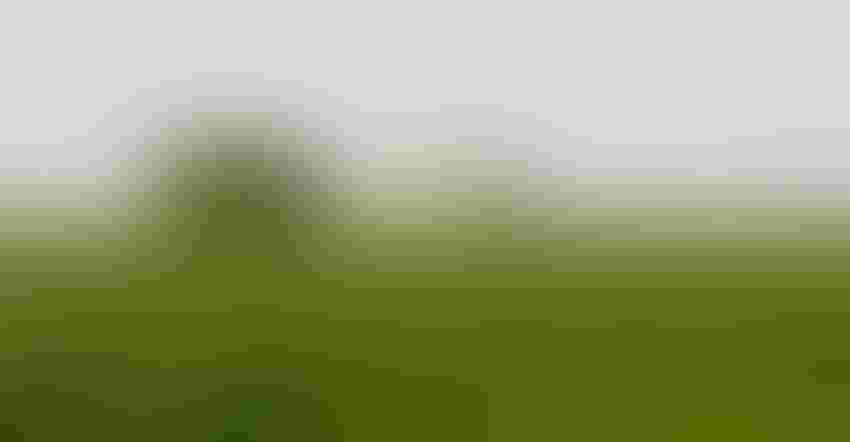 WAIT AND SEE: If the pandemic runs its course quickly, the growing season for grain farmers could actually bridge a recession.
EEI_Tony/Getty Images
What impact will the coronavirus pandemic have on farm lenders — and the farmers who borrow from them? In this Farm Progress interview, two bankers weigh in: Dave Coggins, executive vice president and chief banking officer at Investors Community Bank in Manitowoc, Wis., and Rod Hebrink, president and CEO of Compeer Financial, a Farm Credit bank with borrowers in Illinois, Wisconsin and Minnesota.
Economically, how do you think the coronavirus will impact farmers in the next few months?
Coggins: Since agriculture and food production are so important to the world, this industry will likely be impacted less than many. People have to eat, so production and processing of food products will need to continue. However, this pandemic is impacting the overall economy in many ways that are hard to fully evaluate at the front end of this crisis. And it will likely vary by commodity types.
Unfortunately for the ethanol industry, the pandemic came at the same time as we're having an oil skirmish between Saudi Arabia and Russia. So, world oil prices have cratered, and that is clearly impacting ethanol, which in turn will likely impact corn prices.
For dairy producers who make up over 80% of our ag portfolio, temporary processing interruptions and export disruptions are starting to have some impact, but how long will that last? So far, milk prices have softened a bit, but not materially.
Predictions on how long it will take to get this outbreak under control are wide ranging. That will make a big difference on how hard farmers will be impacted.
Hebrink: COVID-19 is having an immediate impact on the general economy, but we've learned over the years that the ag economy doesn't necessarily move in lockstep. The dynamics that drive the economy can be different. We know that people still need to eat, and food production remains an essential industry. To that extent, demand is still there.
The ability to supply agricultural goods will remain strong as long as we have the labor and logistics to provide it in the long term. In the short term, commodity prices can fluctuate like any financial asset. Farmers' reliance on short-term commodity moves will be dictated by their past risk management strategies.
If the pandemic runs its course quickly, the growing season for grain farmers could actually bridge recession. If it's more extended, we have to eye tangential factors like the demand for gasoline. Production slowdowns could weaken domestic demand for corn. Unless it's made up through increased exporting, it could really affect corn prices down the road.
What is your bank doing or recommending to borrowers to help them in the short term?
Coggins: Our bankers are staying in touch with their customers as regularly as possible since supply chain impacts are varied across our footprint of farms, which is primarily the state of Wisconsin. So far, we've seen limited disruptions, but like so many aspects of this outbreak, that can change daily. We're seeing a greater impact for our commercial clients so far, and we're working with them proactively to make sure we're doing all we can to help them through this. As conditions change, our actions will likely need to change.
Hebrink: Compeer Financial has always worked with our clients as they face challenges, and while this situation is unlike others we've been through with them, we're positioned to provide the support they need. Compeer team members are ready to assist clients with their operating, real estate and other financial needs, including reducing interest rates on conversions and adjusting repayment terms to balance cash flow needs. Our long-term fixed rates and other products can help clients mitigate risk and improve cash flow.
What are you doing or recommending to borrowers to help them in the long term?
Coggins: We continue to reinforce how important it is to continue to approach this industry as a business. I'm sure farmers will learn things through this crisis that will make them better managers. Can they prepare better for a future crisis? What weaknesses are there in their supply chain? Are they managing the controllable parts of their operation?
Hebrink: We encourage our clients to maintain best management practices and to think about their long-term plans. Management is what separates successful farmers from the pack. During times of unpredictability, it's best to focus on making wise marketing decisions and managing operating costs to ensure a strong position as we recover from this outbreak.  
We know that shocks to markets often lead to long-term changes. Supply lines may change, and everything won't automatically return to the way it was before. Farmers will need to assess the long-term changes to markets and adjust their operations accordingly.
What do you want farmers to know about this national and international crisis?
Coggins: Farmers have proven to be very resilient over the years. They have to be able to deal effectively with a commodity-based business subject to regular price fluctuations and weather issues. Combine that with the world's need for a reliable source of food and I'm sure we'll get through this together.
Hebrink: No doubt these are unprecedented times. Regardless of what else is happening in the world, agriculture is the most essential industry there is. Farmers have been through challenging times before and have proven their tenacity and resolve through it all. Compeer Financial and the Farm Credit system are here to support our farmers. We'll get through this together.
Subscribe to receive top agriculture news
Be informed daily with these free e-newsletters
You May Also Like
---