Hog subsidies and the TPP talks
Hog subsidies and the TPP talks
The U.S. hog production industry is particularly sensitive to any programs that would increase pork production now because of higher feed costs due to the drought and memories of the downsizing in recent years of the U.S. and Canadian swine breeding herds to reduce oversupply and stem heavy financial losses.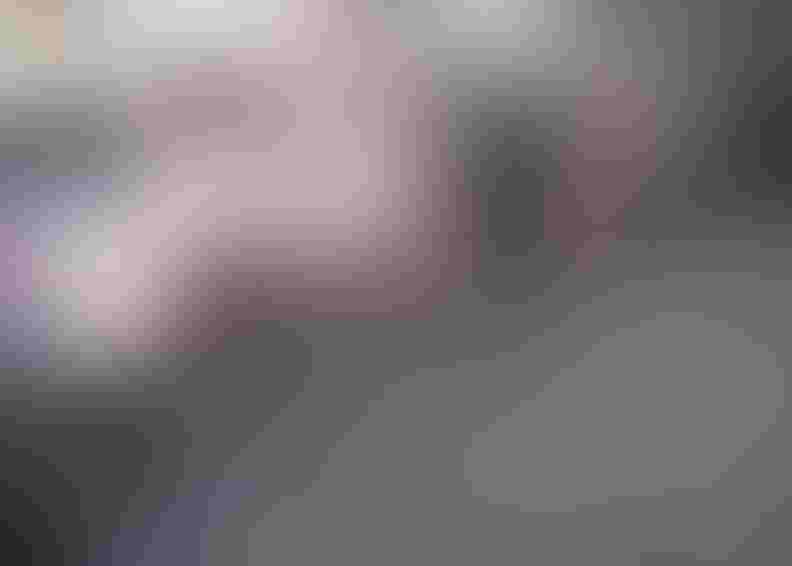 Agricultural production and trade between the U.S. and Canada are playing a much bigger role than expected in the Trans-Pacific Partnership (TPP) free trade agreement (FTA) talks.  U.S. hog producers have voiced concerns about subsidies to the Canadian industry.  Under NAFTA pork is freely traded between the two countries; any increase in production in Canada can put pressure on U.S. market prices.  Both countries compete in export markets and Canadian pork not used at home or sent to the U.S. provides competition in other markets.
The U.S. hog production industry is particularly sensitive to any programs that would increase pork production now because of higher feed costs due to the drought and memories of the downsizing in recent years of the U.S. and Canadian swine breeding herds to reduce oversupply and stem heavy financial losses.  According to data from the National Agricultural Statistical Service of USDA, the Canadian swine breeding herd increased from 1.35 million head in January 2000 to 1.63 million head by January 2005.  The U.S. swine breeding herd remained unchanged at 6.23 million head in 2000 and 2008, but increases in litter size continued to put downward pressure on market prices.  With the help of government incentives that removed 237,000 sows, the Canadian breeding herd shrunk by 19.7 percent by January 2011 to 1.31 million head.  The U.S. herd shrunk 7.3 percent from 2008 to 2011 to 5.79 million head, the smallest herd in recent years.
In a written statement provided on behalf of the National Pork Producers Council to the Office of U.S. Trade Representative (USTR) on January 13, 2012 in response to a Federal Register notice for comments on Canada's interest in joining the proposed TPP agreement, over a dozen federal or provincial subsidies that impact hog production were identified.  The program given the most attention was one introduced in 2011 in the province of Ontario for selected agricultural products, including hogs, to provide income stabilization insurance through a risk management program.  When market prices fall below a predefined support level, the program would pay 40 percent of the difference between the support price and the market price.  The program is a countervailable subsidy under U.S. law and WTO commitments.  The Canadian federal government refused to participate in the program because officials knew it would attract a countervailing duty case from the U.S.
The program as proposed had a producer premium of 30 percent of indemnities with the federal and provincial governments paying the balance.  With the withdrawal of the national government, the producer premium was waived for 2011.  Data submitted to USTR indicated that payments would likely have been large had the program been in place when the herd reduction was occurring.  That would have prevented the needed market adjustment from taking place.  If the program raises market prices by an average of 4.9 percent, production would increase by 3.2 percent.  Economics Professor Dermot Hayes of Iowa State University estimated production would increase by 600,000 hogs annually after five years and 1.3 million annually after ten years.
Quebec province has a Farm Income Stabilization Insurance Program that guarantees a positive net income when income drops below an established minimum.  The province was forced to mitigate the production incentives of the program by implementing production controls.  According to data provided by the province, the payments were equivalent to 13 percent of the market prices for hogs in Canada.  Removing the subsidy would reduce production by 3.0 million hogs annually within five years and 4.8 million head in ten years.
U.S. pork producers also consider federal risk management programs AgriStability, AgriInvest and AgriRecovery as subsidy programs that benefit hog producers.  The Canadian Agricultural Loan Act guarantees 95 percent of loans made by private lenders.  The government has committed to making a $1 billion of guarantees over the next five years.  Farm Credit Canada provides low cost, flexible financing to hog producers.  Canadian Agriculture Adaptation Program has $163 million to spend over five years to respond to new and emerging issues.  It does not provide assistance directly to hog producers, but does indirectly through industry organizations.  Various other provincial programs in Manitoba, Ontario, Quebec and Alberta provide financing, insurance, tax rebate and development programs.
Low-cost credit encourages the building of special use buildings, like hog barns, that have limited value for any use except hog production.  If the original owners cannot operate profitably, the value of the buildings will be written down to the point that new owners can be profitable.  Margin programs like those in Ontario and Quebec keep producers in business longer and prevent production adjustments that must be made at some point.  With a large integrated market like the U.S., Canada and Mexico that adjustment could be forced onto another country.  With Canada having just gone through a 20 percent herd reduction, including paying producers to sell sows for slaughter, hog producers and governments should recognize the outcome of government encouraged expansion.  Giving up livestock subsidies in developed countries has proven extremely hard to do.  U.S. hog producers are right to focus on major policies in Canada like subsidized credit and margin protection where substantial damage could occur to the U.S. industry.
Removing all traces of government support is not likely to happen.  Governments have two choices in dealing with more open trade.  One is to engage in negotiations to eliminate trade barriers and government subsidies like is being discussed in the TPP talks.  These can be tedious, but have proven to make progress over time as 65 years of trade policy negotiations have shown.  The other approach is to unilaterally remove tariffs and non-tariff barriers without worrying about how other countries respond.
The TPP free trade agreement has been promoted as a high standards agreement that will avoid many of the short-comings of previous FTAs.  Dealing with the Canadian credit and income guarantee programs should be one of those high standards.  That could create a negotiating atmosphere to take on subsidies in all industries, both agricultural and non-agricultural.
Ross Korves is an Economic Policy Analyst with Truth About Trade and Technology.
Subscribe to receive top agriculture news
Be informed daily with these free e-newsletters
You May Also Like
---