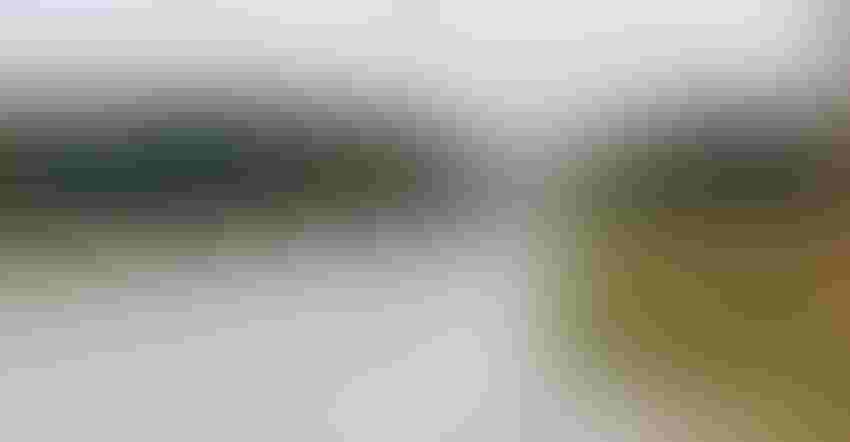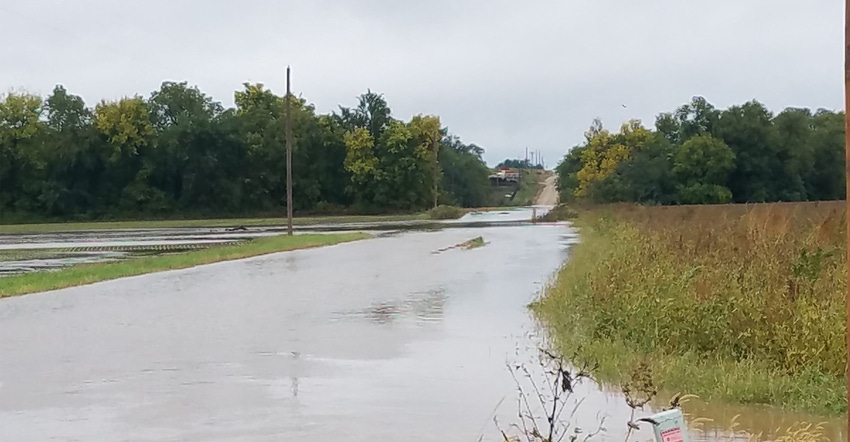 MEDIATION ASSISTANCE: There is help out there for farmers facing difficult decisions. Kansas Ag Mediation Services is just a phone call away: 800-321-3276.
As Kansas farmers assess the year that just ended and turn to planning for the coming growing season, many are facing difficult decisions and preparing for difficult conversations with their suppliers and lenders.
At Kansas Agricultural Mediation Services, staff attorney Forrest Buhler is planning for a busy year as farmers continue to see their profitability hammered by weather concerns, market disruptions and low commodity prices. In Fiscal Year 2019, Kansas tied with Nebraska and Georgia for the second-highest number of farm bankruptcy filings in the nation with 37 filings. Wisconsin was first with 48.
"We started this service after the 1980s farm crisis to help farm families facing financial issues get help working with lenders," Buhler says. "We've seen our workload increase steadily since the bottom dropped out of commodity prices in 2014. We expect next year to be very busy."
Buhler says that in the face of severe financial crisis, it is important for ag producers to know that there is help out there. Mediation services are provided at no cost to the producer and are funded through the farm bill.
Agricultural Mediation Services
The ag mediation program started in Midwest states, including Kansas, and expanded rapidly. Over the years it has expanded to 41 states, offering mediators to help farmers and lenders find their way through difficult circumstances.
"We also have services to help farmers who are facing unfavorable decisions by USDA, ag lease disputes, family farm transition issues, and needed credit counseling without mediation," he says. "But, primarily it is a way to help farmers come up with options and plans that they can present to creditors and to help them with mediation, farm financial counseling and legal advice as they face difficult financial situations."
'There's no more room'
Buhler says he expects the depth of the current crisis to become apparent as farmers take stock of last year's losses and begin the process of planning for the coming growing season and purchasing inputs.
"We're starting to see people who have restructured debt to get through the last two or three years," he says. "People have borrowed against most of their equity and they are running out of room. Many are starting to be in a situation where they are upside down on loans. Some even have debt that exceeds the value of assets. There's no more room."
Lenders are in a tough position, too.
"Bankers have laws and regulations that they have to follow," he says. "It is realistic to expect them to require that a potential borrower have a plan for their operation that shows they will be able to repay the loan. It is at that point that we can help."
HELP IS OUT THERE: Kansas Ag Mediation Service offers no-cost help for farmers facing difficult conversations with their lenders or who need help figuring out how to get their operation back to profitability. The website is ksre.k-state.edu/kams.
Buhler says the process starts with understanding their own operation and what is working and what isn't. It may be possible to change from tillage to no-till, do some irrigation from dryland or change from regular farming to some organic farming.
Be prepared for tough times
It is also important for farmers who are not in distress to get their numbers and have a plan for remaining profitable through hard times.
 "I remember hearing a presentation from an economist from Virginia Tech who said there are basically three ways to survive an ag downturn," Bugler says. "First is communicate: talk to your spouse, your lender and your partners. Second is know your numbers. Margins matter and cost of doing business matters. Educate yourself and surround yourself with good advisers. Finally, get professional help to understand what you are experiencing and look for solutions. I can't tell you how many times I've had a client say, 'Don't tell my wife,' or, 'Don't tell my husband.' That's a mistake. You've got to talk to everyone involved."
Buhler says there a tools available to farmers now, including ag mediation services, that come from the lessons learned in the crisis of the 1980s.
"We haven't seen the foreclosures and the plummeting land values that were part of that crisis," he says. "Hopefully, we won't."
For some farmers, liquidating some assets may well be the next step.
"If there are assets that can be liquidated — machinery or land that can be sold, for example — that may well be the best way to lower debt to a manageable level," he says. "In the worst case, a Chapter 12 bankruptcy or a full liquidation may be the only answer."
However, farmers considering that action should consult with a tax adviser because there can be sizeable tax consequences.
"If, for example, the land being sold was inherited or purchased years ago at a low price, your basis may be very low and the capital gains on that sale could be substantial — and capital gains are taxable income," Buhler says. "In another typical situation where machinery is sold, there can be an issue if that machinery has been fully depreciated. Even if you have a creditor who provides some forgiveness of debt, the amount forgiven can be considered income tax-wise.
"Those are key things you need to have a tax accountant look at. If you liquidate assets and pay debt, you could find yourself owing as much or more tax than you had debt to start with."
Subscribe to receive top agriculture news
Be informed daily with these free e-newsletters
You May Also Like
---