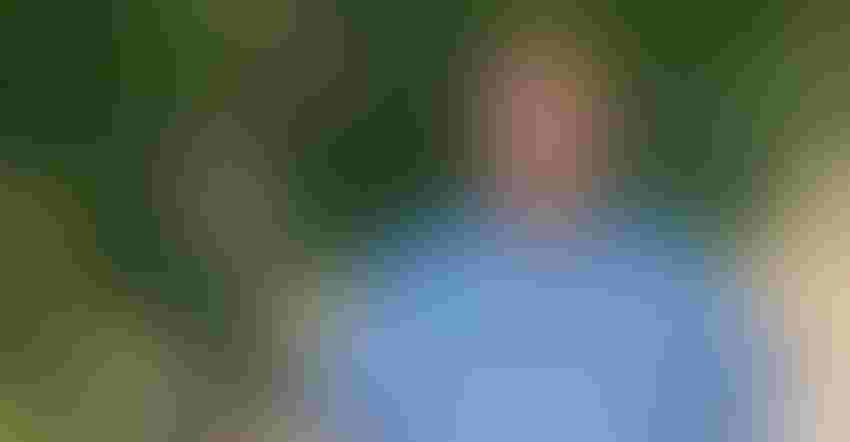 Neil Nagata farms cherimoyas, strawberries and vegetables in Oceanside, Calif. He was named San Diego County's farmer of the year by the local Farm Bureau.
Todd Fitchette
Neil Nagata is a third-generation Japanese-American farmer in northern San Diego County, Calif. whose claims to fame extends beyond climbing Mt. Kilimanjaro and running with the bulls in Spain.
Nagata was named Farmer of the Year in part for his efforts to raise scholarship funds for the children of farmworkers, advocate for local agriculture, and open export markets for California strawberries in China.
The Oceanside, Calif. farmer was chairman of the California Strawberry Commission in 2008 when it became clear that China wanted strawberries for their Olympic athletes during the summer games in Beijing. Though China produces strawberries for domestic consumption, their season would be over by the time the games took place, and a survey of Chinese athletes ahead of the games suggested they wanted them.
Rick Tomlinson, president of the California Strawberry Commission, was on staff with the commission at the time, though he was not the organizations' chief executive. As one of several presenters who lauded Nagata during the annual San Diego County Farm Bureau's Farmer of the Year Banquet, Tomlinson credited him with encouraging Chinese officials to import California strawberries.
China had never imported strawberries but needed them for the Olympics, and California had a year-round supply of them.
Tomlinson said Nagata represented the California industry and took on trade missions to China to assure officials there that the fruit coming from California would meet their requirements. That relationship continues today as California is the only U.S. state able to export strawberries to China under a special permit, according to Tomlinson.
Advocate for farmworkers
Nagata has also played a vital role in farmworker advocacy, according to San Diego County Farm Bureau Manager Taylor Reese. Also a past board chairman of the local Farm Bureau, Nagata is the founding president of the California Strawberry Growers Scholarship Fund, a non-profit organization that provides scholarships for children of California strawberry workers. Over the past 26 years the organization has raised more than $2 million in scholarships for the children of farm workers.
Ken Altman, the previous year's Farmer of the Year, lauded Nagata for his tradition of joining meetings early, then jumping into the middle of important projects to help farmers.
Of Nagata, Altman said in his introduction: "Neil, when asked who his greatest influence has been, quickly points to his father George, who showed through innovation, involvement with various groups and good farming tactics how to live a good life in farming and business.
"He got highly involved with Measure Y in Oceanside, which would have blocked the development of agricultural land and was successful in maintaining reasonable land development regulations. Neil has supported the breeding of strawberries at UC Davis and has worked to keep the breeding public for the greater good of farmers," Altman continued.
Nagata attended college at Cal Poly San Luis Obispo and UC Davis, where his studies centered on entomology.
Urban farming
Nagata farms strawberries, blueberries, fresh market tomatoes, blackberries, and cherimoyas on 160 acres of rolling hills in Oceanside, Calif. Cherimoyas are a tropical fruit marketed primarily to Asian and Mexican markets. While much of the state's cherimoya acreage is in the Santa Barbara area, he said his frost-free climate bodes well for their growth.
Nagata comes from a family of Japanese Americans who came to the United States in the early 20th Century. His grandfather immigrated to the U.S. in 1902 and by 1920 was farming strawberries and vegetables in southern California. Family members from his father's and mother's side have a long history of farming in southern California.
"Back in those days you'd have to move every three years because disease would get in the soil," Nagata said. "You didn't have fumigation or anything like that to control it."
Japanese immigrants to California struggled with the ability to own or rent land. State law passed in 1913 and tightened in 1920 banned Japanese immigrants from owning or renting land. Despite this, Nagata said organizations sympathetic to the immigrants allowed them to continue farming up until the U.S. entered World War II and President Roosevelt ordered Japanese Americans into internment camps.
The family lost its farm during World War II. After they were released from the internment camps, they returned to southern California and began farming once again. Nagata farms some of the same land that his parents worked to purchase after the war.
"If you go back in this history books, about 80% of the strawberries here were grown by Japanese or Japanese Americans," he said. "About 40% of the vegetables, which includes about 90% of tomatoes, celery and peppers, were also grown; so they were a pretty big influence in California before the war."
'We were fortunate'
He continued: "After the war, a lot of them had to do something else because they lost all their possessions. We were fortunate that my parents were able to come back here and reestablish themselves and start over from scratch."
Farming in a highly urbanized region is not without its challenges, he said. State regulations, which are tighter in California than anywhere else in the United States, coupled with the high cost of water to irrigate crops, make farming crops in southern California "tremendously difficult," according to Nagata.
San Diego County boasts over 3,500 small farms in a region amongst over 3.2 million people. Even with that large of a population, finding the hand labor he needs to manage and harvest his crops is difficult.
The cherimoya fruit is particularly challenging as those trees must be pollinated by hand.
"They don't give fruit every year," he said.
"The flower is female receptive in the morning, and male-giving in the evening," he continued. "We must collect the pollen in the evening."
Pollen collected in the evening is hand-applied in the mornings to ensure a crop later in the season.
Nagata also works with the largest green waste and compost company in the state to produce green waste for landscape companies from agricultural materials collected on his farm and elsewhere.
About the Author(s)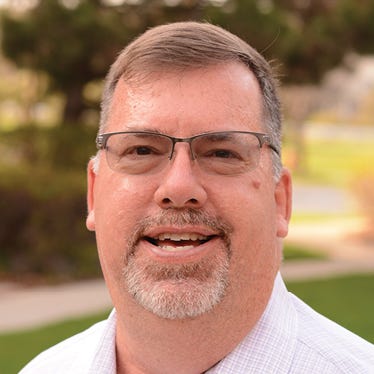 Associate Editor, Western Farm Press
Todd Fitchette, associate editor with Western Farm Press, spent much of his journalism career covering agriculture in California and the western United States. Aside from reporting about issues related to farm production, environmental regulations and legislative matters, he has extensive experience covering the dairy industry, western water issues and politics. His journalistic experience includes local daily and weekly newspapers, where he was recognized early in his career as an award-winning news photographer.
Fitchette is US Army veteran and a graduate of California State University, Chico. 
Subscribe to receive top agriculture news
Be informed daily with these free e-newsletters
You May Also Like
---