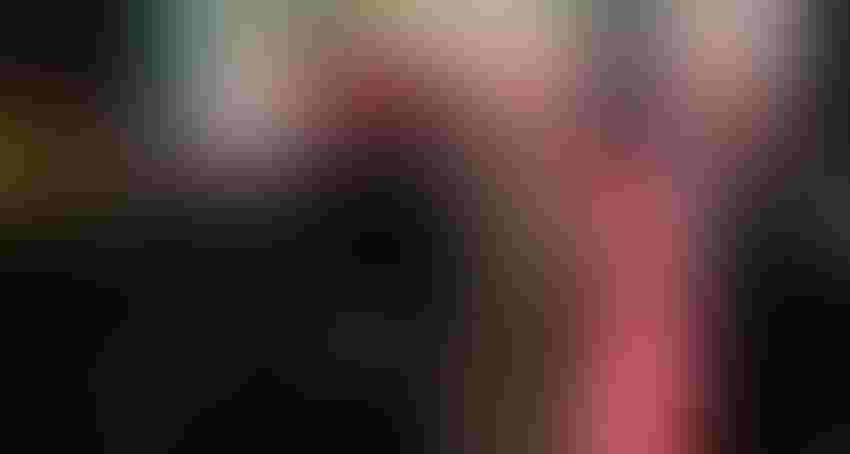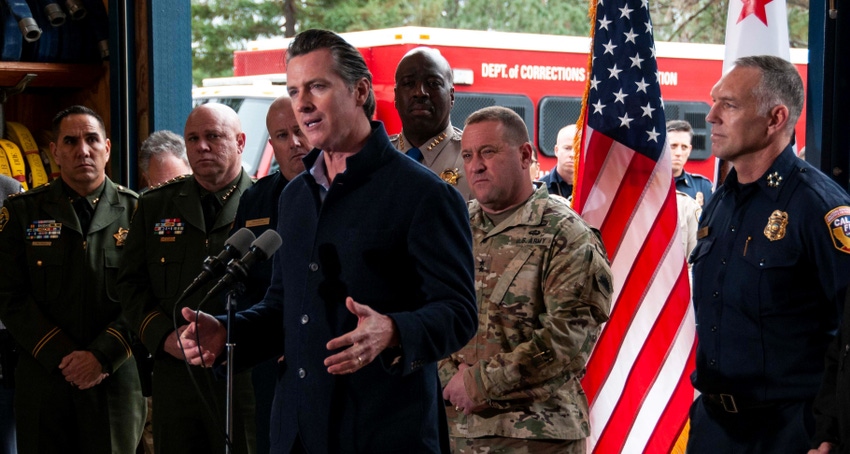 Calif. Office of Emergency Services
Farm groups are cheering California Gov. Gavin Newsom's veto of a United Farm Workers-backed bill that would have allowed farmworkers to vote by mail or drop box in union elections.
Western Growers and other groups argued that Assembly Bill 616 by Assemblyman Mark Stone, D-Monterey Bay, would have undermined the secret ballot election process that lies at the heart of the Agricultural Labor Relations Act.
"We commend Governor Newsom for rejecting the most recent UFW-backed attempt to dismantle the secret ballot election for farmworkers," said Dave Puglia, Western Growers' president and CEO, "In vetoing AB 616, Governor Newsom has preserved the integrity of the Agricultural Labor Relations Act and protected the rights of farmworkers in choosing whether to form or join a union. Governor Newson has sent to Sacramento lawmakers the clear message that card check has no place in California. 
"We stand ready to engage with the Labor and Workforce Development Agency, the Agricultural Labor Relations Board and other stakeholders in the collaborative process outlined by the Governor in his veto message."
The UFW responded to Newsom's veto by vowing to march to Napa's French Laundry, where Newsom was photographed dining with lobbyists in violation of his own COVID-19 restrictions last winter.
"AB 616 would have allowed farm workers to form a union by casting a secret ballot in many of the same ways California voters did in the Recall Election," the union's Jocelyn Sherman wrote in a release. "Farm workers will try again to meet with the governor to explain why the bill is as important to them as the Voting Choice Act was to the governor."
Proposed procedure change
The 1975 Agricultural Labor Relations Act allows farm workers to vote only at traditional physical polling places, nearly always on growers' property.
Assembly Bill 616 would have allowed agricultural workers to select their collective bargaining representative through a ballot card election by voting at a physical location or mail or dropping off a ballot to the Agricultural Labor Relations Board office, the Sacramento Bee explains.
Farm groups asserted workers would essentially be stripped of their right to express their choice for union representation or not by a secret ballot election supervised by the ALRB, and that they would face undue influence from union organizers in casting their ballots.
"The fact is that there will be farm employees who show up to work one day, only to find that they are part of a union, without ever having an opportunity to voice their own desire," California Farm Bureau president Jamie Johansson said during a recent rally st the state Capitol.
In a veto message, Newsom said the bill contained "various inconsistencies and procedural issues related to the collection and review of ballot cards," the Bee reported.
About the Author(s)
Subscribe to receive top agriculture news
Be informed daily with these free e-newsletters
You May Also Like
---