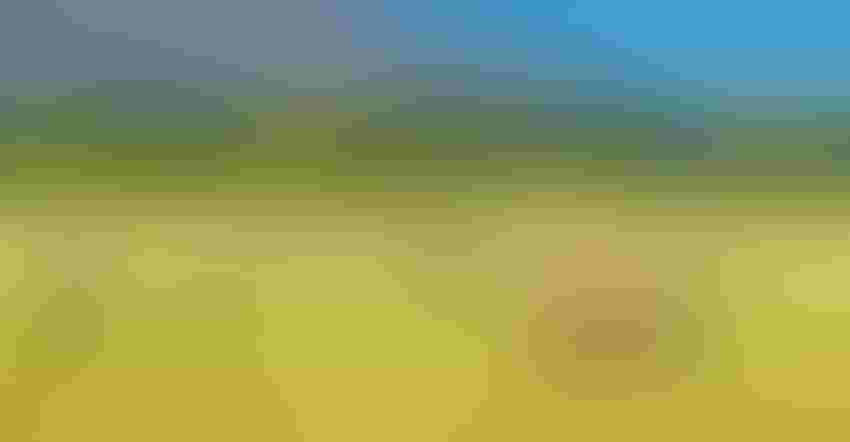 RULE ROLLBACK: The National Association of Conservation Districts got good news from Congress recently when the BLM Planning 2.0 rule got a new review by the U.S. House of Representatives. The rule could be rolled back if the Senate acts in kind.
muha04/iStock/Thinkstock
Late in 2016 Western Farmer-Stockman reported that the National Association of Conservation Districts was worried over the new "Planning 2.0" rule to be implemented by the Bureau of Land Management. The group was concerned that the level of advanced planning was too much for practical implementation in the future. That concern has been communicated to Congress, and the U.S. House has passed a joint resolution of disapproval under the Congressional Review Act to roll back the BLM proposal.
According to NACD, the resolution — H.J. Res 44 — passed by an overwhelming margin, and is the first step toward revoking former President Barack Obama's administration regulation that went into effect last month.
In a statement, Brent Van Dyke, NACD president, commented: "NACD has followed the development of Planning 2.0 since its inception, participating in town hall sessions, providing detailed public comments and submitting letters to both BLM and lawmakers. We are pleased the House has taken notice of our concerns and voted to send BLM back to the drawing board."
NACD contends that while BLM claims the Planning 2.0 process is a tool to increase local government input in land management planning, the rule instead added "undue administrative burden on these crucial stakeholders."
If passed by the Senate, which may bring a complementary resolution to a vote soon, the joint resolution would go to President Donald Trump, who is expected to give his approval. Once a joint resolution is approved, the BLM process would revert back to the pre-rule procedure, giving BLM a second chance to formalize a planning rule update.
NACD represents 3,000 conservation districts across the country; and Jeremy Peters, association CEO, noted that BLM's mandate is to ensure the multiple use of public lands, adding, "We couldn't stand by and watch the BLM erode the important step of local government involvement."
You can learn more about the Congressional Review Act, which allows Congress to revoke specific executive actions finalized in the previous 60 legislative workdays, at NACD's blog. 
Source: National Association of Conservation Districts
Subscribe to receive top agriculture news
Be informed daily with these free e-newsletters
You May Also Like
---