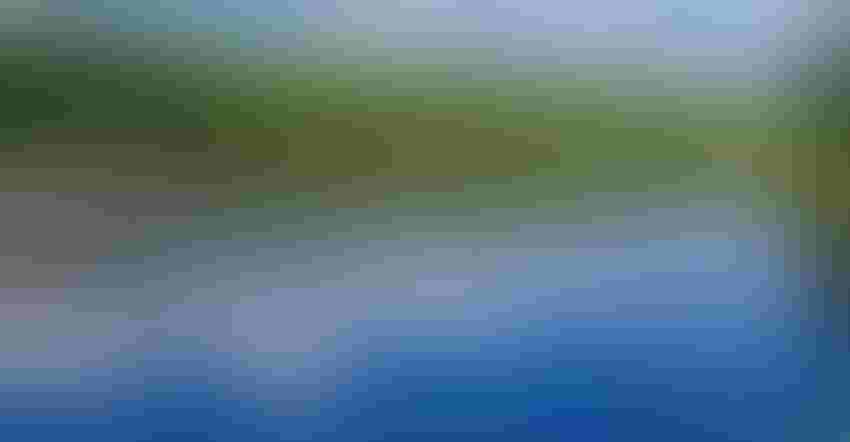 CLEAN WATER GATHERINGS: All citizen input given at each Governor's Water Quality Summit is being compiled and will be issued as a report later this fall.
StevenGaertner/iStock/Thinkstock
Everyone has a water story.
Maybe it's family canoe trips or visits to lakes up north. Maybe it's the constant struggle with Mother Nature to have just the right amount of water to grow bumper crops. Maybe it's thankfulness that whenever you turn on the tap, clean water flows forth.
Whatever your water story, Minnesota Gov. Mark Dayton is asking state residents to come together during a series of water conversations. The conversations began July 31 in Rochester, Minn., and continue through Oct. 5 in Stillwater, Minn., with stops across the state. The meetings are a result of Dayton's "25 by '25" Water Quality Goal to spur discussion, ideas and strategies to improve Minnesota's overall water quality 25% by 2025.

ALL TOGETHER: Gov. Mark Dayton addressed the water quality meeting held in Mankato, Minn., Aug. 16, saying that all Minnesotans must take responsible actions toward improving and maintaining water quality. (Janet Kubat Willette)
On Aug. 16, Dayton came to Mankato, Minn., seeking input. About 200 people gathered at Mankato State University's Centennial Student Union to answer three questions:
• What goals could be established to improve water quality by 25% in south-central Minnesota?
• What actions are needed to get to these goals for south-central Minnesota?
• What specific steps are needed to move the actions forward now?
"Clean water is a God-given gift, but we must take responsible measures — all of us together — to merge all different economic interests," Dayton said. He called for an atmosphere of understanding before the conversations began, saying, "We're all in this together."
The conversations, held at about 50 tables each filled with four or more people, were respectful, with a buzz of conversation and the head-nodding of understanding filling the ballroom.
'Huge water challenges' in south-central Minnesota
Kim Musser, acting director of the Water Resource Center at MSU-Mankato, said there are huge water challenges in the south-central part of the state. The area's lakes and rivers are changing and the water pouring over the cliff at Minneopa Falls in Minnesota turned bright green in 2013.
South-central Minnesota is in a hot spot of water quality challenges, Musser said, with nitrogen, phosphorus and suspended solids polluting the rivers and lakes in the region. There are huge changes in flow conditions, which leads to unstable river conditions and erosion of riverbanks. Changes in river channels are impacting neighbors and infrastructure, she said.
People who live near water or recreate in water can see changes. Water is green, and there is gully erosion in fields. People feel challenged to do anything that will make a difference, yet Musser said people are getting involved. In the LeSueur and Watonwan River Watersheds, neighbors are working together with an emphasis on making an impact on water quality.
Mike Roll, who created the Crystal Waters Project in 2012, said people have come together and made a difference for water quality in Blue Earth County, Minn. They've adopted storm drains and restored shoreline.
"We all need to put the gloves down and come together now," he said.
Steve Trio, a farmer from Mapleton, Minn., echoed this sentiment. "We've all got to dig into this thing."
He said agriculture is moving in the right direction for water quality, with young people returning to the farm with new ideas.
"This is going to take time ... We are on the right track," he added.
The input collected at each meeting will be compiled and a report issued this fall.
South-central Minnesota water
Here are some facts about water in south-central Minnesota.
• In south-central Minnesota, 14 public water supply wells — 2.4% — have nitrate levels above 3 milligrams per liter. When wells have nitrate levels above 3 mg/L, preventive measures are encouraged. The federal Safe Water Act standard is 10 mg/L.
• In this region, 25% of residents obtain their water from a private well.
• The Clean Water Project priority list for wastewater infrastructure projects in south-central Minnesota includes 22 projects totaling $75.4 million. Of the $75.4 million, 90% is for repairing and replacing aging sewer lines and treatment plants.
• The Drinking Water Project Priority List has 60 projects to repair and replace aging drinking water treatment plants, water mains and sewer lines, totaling $73.9 million.
• As of June 1, 27 producers in south-central Minnesota have been certified through the Minnesota Agriculture Water Quality Certification Program, representing 12,272 acres.
Kubat Willette is digital content creator for Farm Progress Co. The state of Minnesota contributed to this story.
Subscribe to receive top agriculture news
Be informed daily with these free e-newsletters
You May Also Like
---