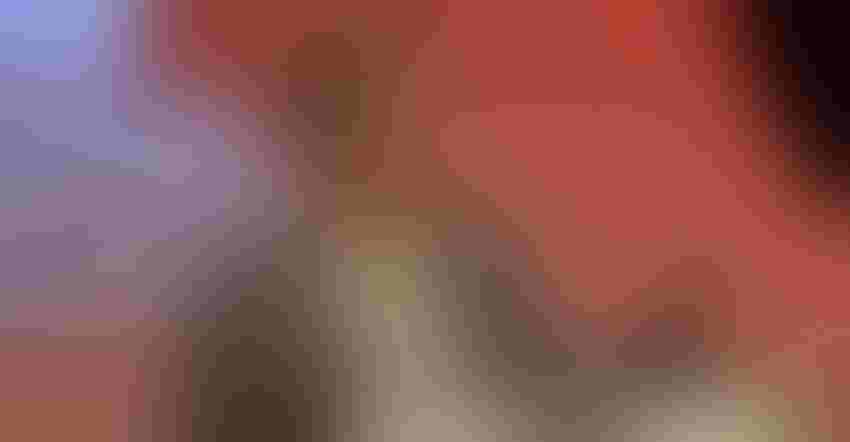 ALL FOR KIDS: Gov.-elect Jim Pillen talks about property taxes, school aid, water policy and education at the Nebraska Farm Bureau convention.
Curt Arens
When the Nebraska Farm Bureau met for the 105th time in Kearney, there was a unique occasion that took place Dec. 6 during the annual banquet. Two Nebraska governors — Gov.-elect Jim Pillen and current Gov. Pete Ricketts — were both in attendance and spoke at the banquet.
During his talk, Pillen shed light on his priorities for ag policy and other state issues as he prepares to take office Jan. 7.
Pillen, who grew up in Platte County raising pigs with his father, Dale — and founded Pillen Family Farms in 1993 — is the first Nebraska governor in decades to come from the ranks of production agriculture. He is also a doctor of veterinary medicine and has served on the University of Nebraska Board of Regents.
Passing the torch
Nebraska Farm Bureau president Mark McHargue pointed out the importance of Pillen's ag credentials, specifically, in leading the state.
"A governor makes so much different when it comes to leading our state," McHargue said. "During the campaign, I've been so impressed with Jim Pillen's pure desire to make Nebraska better for his children and grandchildren. That passion, you hear it almost every time he talks."
When Pillen addressed the Farm Bureau group, kids, children and grandchildren came up time and again. "I am humbled and overwhelmed," Pillen said. "This is just unbelievable."
Pillen said that most Nebraskans can agree that state government and policies are about kids, because "kids are our future." Along those lines, Pillen noted what he sees as inequities in how public school education is funded in the state.
"We are going to work hard with the Unicameral, work together," he said, "because I totally believe that it's time to have transformative school funding reform."
The old school aid formula, as Pillen noted, was developed in 1990 to decrease property taxes and provide equitable aid to every student in public education.
"We can't check either one of those boxes," he said. "It's hard to believe, but 157 out of our 244 school districts in the state don't get a penny of equalization aid that we have."
Pillen said the state education funding should follow the student, adding that the old formula needs to be replaced. "I 100% believe that we can get that done, and the time is now," he added.
He also encouraged those in agriculture to engage with local school boards and administrators to come up with reasonable solutions in not only maintaining quality education, but also keeping expenses under control.
He thanked Ricketts and the Legislature for water legislation in the last Unicameral session that dealt with development of the Perkins County canal.
"Water has transformed this state, and thanks to the Ogallala Aquifer, there will be endless opportunities for generations to come," Pillen said. "But we have to fight for every drop of water that is ours."
He said that the state also needs to continue to build the livestock industry in every species.
Young Farmers and Ranchers award
Adam and Kaylyn Venteicher of Pierce were the recipients of the Young Farmers and Ranchers Achievement in Agriculture award, announced at the "We Love our Members" luncheon during the state convention.
As Pierce County Farm Bureau members, the Venteichers were selected based on performance in farm management, setting and achieving goals, overcoming obstacles, and service to the community and Farm Bureau.
The Venteichers have three children — Adley, Kip and Anna — and operate a diversified operation that includes corn, soybeans, rye and alfalfa, along with a cow-calf herd of more than 200 pairs and heifers. They also have shared ownership in Venteicher Farms LLC, and they manage farmland in Georgia, where Kaylyn is from.
The Venteichers will head to San Juan, Puerto Rico, for the 2023 American Farm Bureau Convention in January to compete with other state winners at the national level.
Learn more about the Nebraska Farm Bureau Convention at nefb.org.
About the Author(s)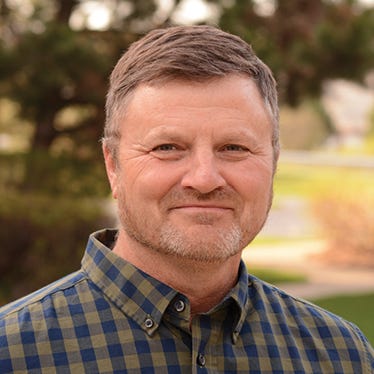 Curt Arens began writing about Nebraska's farm families when he was in high school. Before joining Farm Progress as a field editor in April 2010, he had worked as a freelance farm writer for 27 years, first for newspapers and then for farm magazines, including Nebraska Farmer.
His real full-time career, however, during that same period was farming his family's fourth generation land in northeast Nebraska. He also operated his Christmas tree farm and grew black oil sunflowers for wild birdseed. Curt continues to raise corn, soybeans and alfalfa and runs a cow-calf herd.
Curt and his wife Donna have four children, Lauren, Taylor, Zachary and Benjamin. They are active in their church and St. Rose School in Crofton, where Donna teaches and their children attend classes.
Previously, the 1986 University of Nebraska animal science graduate wrote a weekly rural life column, developed a farm radio program and wrote books about farm direct marketing and farmers markets. He received media honors from the Nebraska Forest Service, Center for Rural Affairs and Northeast Nebraska Experimental Farm Association.
He wrote about the spiritual side of farming in his 2008 book, "Down to Earth: Celebrating a Blessed Life on the Land," garnering a Catholic Press Association award.
Subscribe to receive top agriculture news
Be informed daily with these free e-newsletters
You May Also Like
---