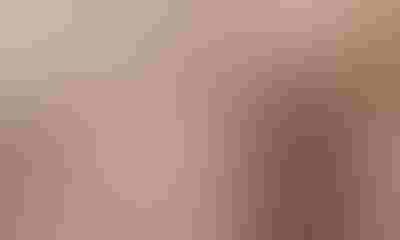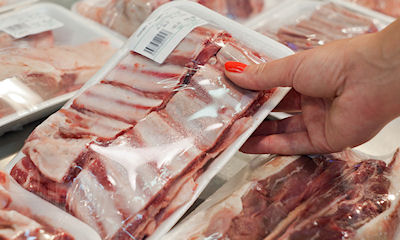 Three individuals with outstanding lifetime contributions to the meat business are set to be inducted into the Wisconsin Meat Industry Hall of Fame at a May 5 recognition ceremony. The individuals are: John Alferi, an innovative businessman who grew his family's food service equipment and supplies company; John Cerveny, a microbiologist whose work helped improve the safety of processed meats; and Andrew Milkowski, a foremost expert on meat processing, including formulation optimization and food safety.

John Alferi, John Cerveny and Andrew Milkowski will be inducted into the Wisconsin Meat Hall of Fame on May 5 in Madison.
John Alferi dedicated his career to insuring the success of Wisconsin's meat processors.  Heading the business founded by his grandfather, he expanded Alferi Laboratories into a leading provider of seasonings, food service equipment and information, and food label software, printing and transfer technology. Alferi's innovations include unit packaging of seasonings for specific-sized meat batches, custom blending of seasonings, Blend Master software to track all phases of processing, and Label Tailor software to format, store and print labels. After Alferi Laboratories was purchased by Kerry Ingredients, Alferi formed a consulting business in order to meet the demand for his assistance and expertise from former customers.
John Cerveny's research led to important food safety improvements for processed meats. He received a bachelor's degree in bacteriology from the University of Wisconsin-Madison in 1958 and joined Oscar Mayer as a microbiologist that same year, where he worked until his retirement in 1996. Cerveny led the successful effort to isolate Oscar Mayer's proprietary fermented sausage starter culture - before commercial starter cultures were available. With UW scientists, he proved that sodium nitrite prevents growth and toxin production by Clostridium botulinum in processed meats. He discovered the previously unknown presence of Listeria monocytogenes in raw, fermented and dried sausages, and developed means to thermally inactivate the pathogen in these products. Cerveny also served on key industry committees that developed validation protocols for the inactivation of a dangerous strain of E. coli in fermented sausage.
Andrew Milkowski is one of the foremost experts on the food safety of processed meats. He received a Ph.D. degree in biochemistry from the University of Wisconsin-Madison, and then joined Oscar Mayer, where he rose through the ranks to become a Kraft Foods Fellow. Milkowski led the research effort that established the use of lactate, diacetate and other antimicrobial compounds to prevent growth of Listeria monocytogenes in processed meats. These compounds are now used throughout the industry to protect consumers. When the safety of sodium nitrite was questioned, Milkowski led the effort to educate scientists and regulatory agencies of its safety, convincing regulators that not only is the compound safe, but it is an important tool to help protect public health. Milkowski is an internationally respected expert in meat processing and formulation optimization, with 10 patents and many original publications to his name. After retiring from Kraft Foods in 2006, he joined the UW-Madison Department of Animal Sciences as an adjunct professor, where he continues to educate students and future meat processors.
The Wisconsin Meat Industry Hall of Fame induction ceremony will take place during the annual meeting of the Wisconsin Livestock and Meat Council on May 5. The induction luncheon will begin at noon at the Sheraton Madison Hotel, 706 John Nolen Drive, Madison.
To register for the luncheon and/or the annual meeting, download the registration form at:  http://go.wisc.edu/mihof_form. As instructed on the form, please return your completed registration materials to Jeff Swenson, Wisconsin DATCP, Division of Agricultural Development, 2811 Agriculture Drive, P.O. Box 8911, Madison, WI 53708-8911. For questions about registration, contact Swenson at [email protected] or (608) 224-5082.
Source: UW-Madison CALS
Subscribe to receive top agriculture news
Be informed daily with these free e-newsletters
You May Also Like
---