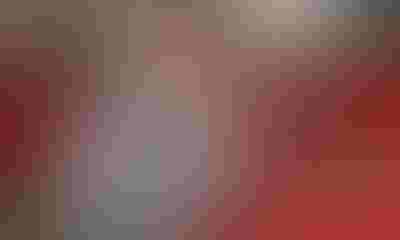 Michael Horsch, founder of Horsch Maschinen GmbH, visited Altorfer Ag Products' dealership at West Branch, Iowa, recently to speak with customers about trends the company has been noticing as a global manufacturer of agricultural equipment. Horsch Maschinen is the Germany-based parent company of Horsch, LLC, the North American entity located in Mapleton, N. D.

BIG DATA: "The data farmers gather from their fields and farming operations can play a very helpful role in supplying information to consumers who want to know where their food comes from and how it is produced," says Michael Horsch, founder of the German ag equipment company that bears his name.
One of the primary discussion topics with farmers attending the recent eastern Iowa event was GMOs: genetically modified crops. According to Horsch, the largest supermarket chain in western Europe has recently undertaken an initiative to remove all GMO food products from its shelves by 2020. He warned of the effects that this and similar developments could have on North American farmers, who rely heavily on the export market to sell their grain.
What anti-GMO movement in Europe means for American farmers
"Farmers here in the U.S. have to learn what is going on in the rest of the world, and understand it, so they can stay in business," said Horsch. "I'm not telling people they have to change. I'm just raising the issues and saying we need to understand what is happening."
He also spoke about the need for traceability. As more consumers around the world demand to know where their food comes from, Horsch emphasizes that farmers and suppliers must adapt and develop new technologies to track everything that goes into growing a crop, as well as effectively manage that data.
Innovative new products and technology are coming which can help
"It's not a small movement," said Horsch, in reference to consumer interest in wanting to know more about their food, it's origin and how it is produced. "It's a big movement." American farmers can supply information to gain the confidence and assurance of end users of U.S.-produced grain and livestock products, he said.
Horsch also explained some of the research he is doing on his own farms in regard to achieving full traceability, as well as other equipment innovations on the horizon that are being developed. "Our motto is faster, simpler and safer," he said. "We're continuing to experiment with new ways to make farming better and more efficient."
For more information, visit horsch.com or altorfer.com.
Subscribe to receive top agriculture news
Be informed daily with these free e-newsletters
You May Also Like
---