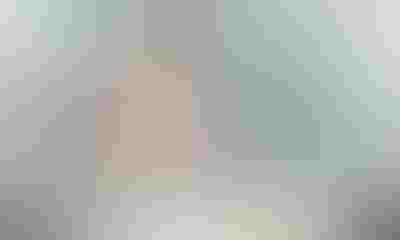 Over the past seven years, USDA's Food Safety and Inspection Service (FSIS) has instituted some of the most significant updates to the country's food safety system since the 1950s, leading to a 12% drop in foodborne illness associated with meat, poultry and processed egg products from 2009 to 2015.
Throughout July, at the height of summer grilling season, USDA will be highlighting these changes, introducing Americans to the men and women who are enacting them, and demonstrating the positive impacts for public health.

Over the past seven years, USDA's Food Safety and Inspection Service has instituted some of the most significant updates to the country's food safety system since the 1950s. (Photo: picsfive/Thinkstock)
"The United States has the strongest food safety system in the world, and over the past seven years it has grown even stronger. We're better now at keeping unsafe food out of commerce, whether it's made unsafe because of dangerous bacteria, or because of an allergen, like peanuts or wheat," said Agriculture Secretary Tom Vilsack. "Over the course of this administration, we have tightened our regulatory requirements for the meat and poultry industry, enhanced consumer engagement around safe food handling practices, and made smart changes to our own operations, ultimately moving the needle on the number of foodborne illness cases attributed to products that we regulate."
USDA has a role to play in ensuring the safety of virtually all foods produced and eaten in America, but its most direct responsibility is through FSIS, the public health agency charged with ensuring America's supply of meat, poultry and processed egg products is safe, wholesome, and correctly labeled and packaged. Through its Agricultural Marketing Service and research agencies, however, USDA is also working to help America's fruit, vegetable and grain producers comply with the landmark Food Safety Modernization Act (FSMA), and is making groundbreaking discoveries that can lead to safer food production methods.
USDA's modernization efforts are bringing down the number of foodborne illnesses in USDA-regulated products. Advanced testing methods, greater focus on mislabeling, and more rigorous scientific processes are building a stronger overall safety net to detect pathogens and mislabeled product before they reach consumers.
Here are five of the top food safety changes FSIS has made since 2009:
1. Prohibiting STECs: In the 1990's, USDA took historic action by declaring that beef contaminated with shiga-toxin producing E. coli O157:H7 was adulterated and therefore illegal to be sold in America. In 2011, armed with new information about the prevalence of other STECs from our partners at the Centers for Disease Control and Prevention, USDA established a zero tolerance policy for raw beef products that contain E. coli O26, O103, O45, O111, O121 and O145, collectively known as the "Big Six" strains of STEC.
2. Labeling Mechanically Tenderized Meat: Beginning this summer, USDA is requiring meat companies to disclose on packages of beef steak and other whole cuts if a product has been "mechanically tenderized," meaning the meat was pierced with needles or small blades to break up tissue and make it tenderer. The blades or needles can introduce pathogens from the surface of the beef to the interior, making proper cooking very important. However, mechanically tenderized products look no different than meat that has not been treated this way, so without disclosure on the label, consumers may not know about this higher food safety risk. Home cooks, restaurants and other food service facilities now have more information about the products they are buying, as well as useful cooking instructions so they know how to safely prepare them.
3. Targeting Commonly Purchased Items: In February 2016, FSIS finalized the first-ever pathogen reduction standards for poultry parts, like breasts and wings. FSIS implemented performance standards for whole chickens in 1996 but has since learned that Salmonella levels increase as chicken is further processed into parts. By creating a standard for chicken parts, and by performing regulatory testing at a point closer to the final product, FSIS can greatly reduce consumer exposure to Salmonella and Campylobacter. These new standards are expected to prevent 50,000 cases of foodborne illness annually.
4. Modernizing Poultry Food Safety Inspections: In August 2014, USDA finalized the most significant update to poultry food safety inspections since 1957, requiring for the first time ever that that all poultry facilities create a plan to prevent contamination with Salmonella and Campylobacter. Under this update, poultry companies now have to collect samples at two points on their production line and have them tested to show control of enteric pathogens, which is done in addition to USDA's own improved testing strategy in poultry plants. This same update introduced the New Poultry Inspection System, a science-based inspection system that, while optional for poultry companies, positions food safety inspectors in a smarter way so that they can have maximum food safety oversight.
5. Testing and Holding Policy: In 2012, USDA began requiring meat and poultry companies to hold all product that is undergoing laboratory analysis until the agency's microbial and chemical tests for harmful hazards are fully complete. This "test and hold" policy will significantly reduce consumer exposure to unsafe meat products, and it could have prevented 44 recalls of unsafe foods between 2007 and 2009 if it had been in place at the time.
Source: USDA
Subscribe to receive top agriculture news
Be informed daily with these free e-newsletters
You May Also Like
---