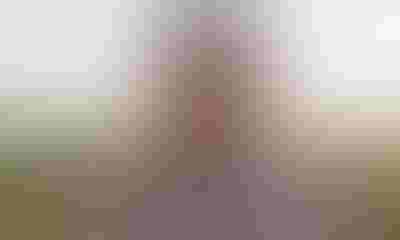 Soybean prices are part of a volatile market, and with cash rents to manage, you know your livelihood depends on efficiency.
A few years ago when commodity prices were high, farmers didn't have the same financial pressure to be precise and focused on cost control as they do now. You may have had the opportunity to take some risks without fear that a misstep would cost you a crop.
Now, as ag economist Michael Boehlje says, "you wake up in the morning and your number one job is to lower your costs today."

Indiana Farmer Kevin Wilson grows high oleic to increase profits
You're already looking at this year's input costs for somewhere to cut back. You know you can make do with minor equipment upgrades for one more season. But is there anything else you can do to widen razor-thin margins?
Indiana soybean farmer Kevin Wilson and Boehlje, an agricultural economics professor at Purdue University, have four tips for squeezing the most out of your acres.
1. Rotate in something new. A trend in lower commodity prices keeps the opportunity cost of trying a new crop low. 
"These markets are very volatile, and farmers are understandably concerned about the financial challenges that creates for them," Boehlje says. "At the same time, there may be some opportunity to produce crops with attributes that are increasingly valued by customers."
Wilson tried out high oleic soybeans a few years ago and keeps coming back.
"These soybeans are a great opportunity for farmers," says Wilson, a soy checkoff farmer-leader. "There are big potential markets in the food and industrial sectors, and the beans come with a premium."
Ask about premium crops like high oleic soybeans, which come in the same maturity groups and with the same defense packages as the top performers from Monsanto and Pioneer in the areas where they're grown.
2.Find new buyers. Take a look around – who uses the crops you grow? When traditional methods aren't as profitable, you have the opportunity to be creative. You could sell corn as silage to a nearby dairy or allow grazing on your harvested fields.
Even better, you can take advantage of the soy checkoff's investment in developing markets for high oleic soybeans.
"With high oleic, there's big potential to gain back some ground we've lost to other food oils over the years," Wilson says. The varieties were bred to meet specific demand from food companies for a high-quality, stable vegetable oil.
3. Boost your profit potential. Give your budget some wiggle room by growing a crop that comes with a premium. Participating processors offer a premium between 40 and 60 cents per bushel for high oleic soybeans.
"When commodity prices were high, a modest premium was less attractive," Boehlje says. "Now, as a percentage of your total revenue, there's potential that the boost from a differentiated product has more impact on your bottom line in this market than it might otherwise."
4. Grow on your terms. If you have on-farm storage, you can use that advantage to get a better commodity price. Or perhaps you want the flexibility of harvest delivery options available from some elevators and processors. Many high oleic processors offer both harvest and buyer's call delivery to contracted farmers.
"We store a lot of our beans," Wilson says. "Not all farmers have that option, but it works well for us to sell when our processor is ready to crush high oleic beans."
You can learn more about high oleic soybeans at soyinnovation.com.
Subscribe to receive top agriculture news
Be informed daily with these free e-newsletters
You May Also Like
---