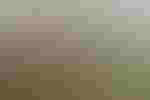 If you're following my blog on the Website, you'll know I run across plenty of farmers who do an excellent job, each one with a story to tell. Many of the people I've met this year would make excellent candidates for the Indiana Prairie Farmer/ Purdue University College of Agriculture Master Farmer award. There's just one problem- I can't nominate them. Only you can do that. Nominations must come from readers or other farmers, not from magazine staff members.
The new class of Master Farmers are officially recognized in ceremonies in late July. For the past two years that's taken place at the Beck Ag Center at the Purdue Agronomy Research Center outside West Lafayette, Ind. And while November is a long ways from July, it's not too early to think about nominating someone. Nominations are due postmarked by April 15, 2010.
The process is easy. Request a nomination form by calling 317-738-0565 or emailing [email protected]. It's just a one-page sheet, although the best entries attach additional information. You can either work with the candidate directly, or if you want to keep his nomination a surprise, work with family members to find the information you need. The award is based upon farming ability, devotion to agriculture and family and leadership both on and off the farm.
Who makes a good Master Farmer? Someone who has made the most of their opportunity, doing the best job they can with their resources, is a candidate. Many are so passionate about agriculture that they have become involved in local, state and even national organizations to try to improve the lot of farmers everywhere. However, state and national affiliations are not a requirement.
Many also have displayed good stewardship of the land. For about 20 years, Indiana Prairie Farmer was also the key sponsor for another award, the Master Farm Conservationist. While the title confused some, it was presented to outstanding conservation-minded farmers who had devoted a lifetime to soil conservation, on their farm and often elsewhere. Many were and still are leaders in soil conservation –related organizations. The Indiana Association of Soil and Water Conservation Districts facilitated selecting and presenting those awards. Nearly 100 Hoosiers, many of whom would have otherwise not been recognized for their efforts that lasted a lifetime, were recognized through this program.
Due to changes in how IASWCD wants to present awards in the future, this program has been discontinued. Indiana Prairie Farmer will now be a co-sponsor, along with Indiana Farm Bureau, of the Conservation Farmer of the Year contest. Many of these people have also practiced conservation techniques for a lifetime, but some are relative newcomers to conservation farming. You'll find information about them in the January issue of Indiana Prairie Farmer, and also here on the Website at a later date. They will be recognized at the IASWCD annual conference in Indianapolis in mid-January.
The upshot of this is now there should be no confusion between the two prestigious awards. If you thought someone would make a good Master Farm Conservationist, they likely will also be an excellent candidate fro the Master Farmer award. Consider nominating them for this honor instead.
It takes a little help from your friends and the candidate's friends to develop a successful nomination. You may submit a maximum of six supporting letters from others who have worked with your nominee. Most successful nominations contain six letters of support. Since it can take time to coordinate having others write letters and assembling the information, get a head start, and do it now when time permits.
Those who successfully nominate candidates are invited to participate in the Master Farmer awards say each summer. Here's hoping we'll see you, either as a new Master Farmer yourself, or as someone who took time to nominate someone you look up to, at the Beck Ag center next July.
Subscribe to receive top agriculture news
Be informed daily with these free e-newsletters
You May Also Like
---