A slowdown in the number of new cases of avian influenza in Iowa in the past week is giving Iowa Secretary of Agriculture Bill Northey and other officials hope that the deadly poultry disease is ending. The bird flu has killed millions of chickens and turkeys in the state since April. But Iowa reported no new cases at the end of last week. At the beginning of this week, on June 8, the state had only one new case to report, a farm flock of 3,800 birds in Sioux County.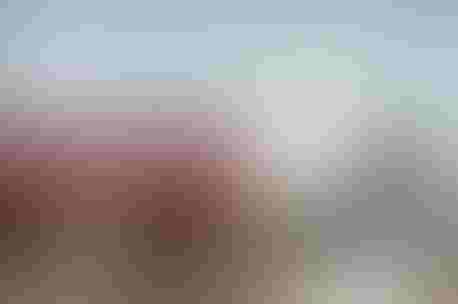 BIOSECURITY: All containers and trucks are cleaned and disinfected before leaving an infected poultry farm. After depositing dead birds at an incinerator or landfill, trucks and containers are cleaned and disinfected again.
Warmer temperatures will likely kill the virus, as we are moving into summer, says Northey. Veterinary experts say the H5N2 virus prefers cooler, wetter weather such as fall, winter and early spring for survival. Meanwhile, disposal of dead birds continues. Some egg and turkey producers are using composting; others are using on-site burial, or incineration or placement in landfills. USDA and state health officials are working with producers to decide which method is best for each infected poultry farm and location.
It will take months to clean up and repopulate
Even if Iowa is fortunate enough to have no new cases, it will take several weeks to fully dispose of all 29 million chickens and turkeys killed by the H5N2 virus or destroyed by euthanizing birds to contain it. Then it will take more time, probably months, to clean, decontaminate and repopulate egg production and turkey farms that have been hit by the virus.
Northey says Iowa poultry producers must continue to use biosecurity practices and be diligent in taking protective and precautionary measures, especially with another round of bird flu outbreaks possible this fall. Migratory waterfowl are believed to spread the disease in their droppings. When wild geese and ducks return to the Midwest and other flyways this fall, they may bring the virus back for another round of infection.
How beef and pork producers could be affected
The possibility of reinfection this fall has poultry producers in other areas of the U.S. worried, too, notes Northey, such as on the East Coast and in southern states where the disease hasn't struck yet. Those states are home to millions of turkeys and chickens. An outbreak in large poultry producing states like North Carolina, Georgia and Alabama would prevent exports of healthy chickens and turkeys to overseas markets. That would flood U.S. grocery stores with lower-priced poultry, and reduce prices for all U.S. meat products.
This possible scenario is worrying U.S. beef and pork producers. Steve Meyer, an Iowa-based private economist who spoke at last week's World Pork Expo in Des Moines, says this is indeed a possibility. "It's scary. I don't want to think about it. It wouldn't be pretty," he says.
~~~PAGE_BREAK_HERE~~~
Repopulation of facilities is raising concerns
Fear that migrating wild waterfowl may bring bird flu back when cooler weather returns this fall has some Iowa poultry producers thinking about not putting chickens or turkeys back into their poultry barns until after the migration has ended.
"Egg producers and turkey growers are nervous about this fall, and uncertain how to plan for repopulating," says Northey. "Even if USDA allowed us to go ahead and fill those facilities, do the producers want to do that right ahead of fall? Some will say yes, they want to get back into business right away, while others will say they can't take the risk of going through another round of bird flu and having to depopulate again."
Randy Olson, executive director of the Iowa Egg Council and the Iowa Poultry Association, says some producers are thinking about bringing "sentinel flocks" into their facilities to make sure they're safe, before repopulating. Sentinel flocks would be egg-laying hens or turkeys that are at the end of their production cycle. Repopulation, when and how to do it is one of the issues industry and government officials will have to work through in coming weeks.
Vaccine not effective enough to fight bird flu
Other avian influenza issues discussed this past week include an update on the testing of a vaccine to possibly help combat the bird flu virus. The vaccine will not be approved because it is not effective enough, USDA announced. USDA's Animal and Plant Health Inspection Service said on June 3 the vaccine is not "well-matched" against the virus and does not provide enough protection to keep birds from getting the virus.
Commercial poultry producers had been asking for USDA to release the vaccine so it could be used to prevent infections from the current H5N2 strain. USDA says it will support efforts to develop a more effective vaccine. Harrisvaccines of Ames is one of the companies working on developing a vaccine.
"Currently, there is a lack of a well-matched, effective vaccine (for the current bird flu strain) from the public and private sectors," USDA/APHIS said in a statement. "The vaccine currently available offers just 60% effectiveness on chickens, leaving four in 10 birds unprotected."
Nearly 47 million birds dead, 35 million are laying hens
U.S. Sens. Chuck Grassley and Joni Ernst have asked for a federal hearing on USDA's response to avian influenza. They say they've heard from poultry producers who are concerned about producer payments to cover losses, and about bird disposal and other issues. USDA has said its response to the outbreak has been robust and helpful. The federal agency has had around 1,700 employees and contract workers in Iowa to battle the virus. And the near-completion of the depopulation of infected facilities is a major milestone.
The H5N2 virus has spread widely through Midwest farms since early spring, particularly in Iowa, the nation's largest egg producer. The result has been nearly 47 million birds dead nationwide either killed directly by the virus or euthanized to try to keep the virus from spreading. About 35 million of those were egg-laying hens, says USDA. In Iowa since April, 73 commercial and backyard flocks have been infected. Nationwide, about 216 poultry operations have been hit in 15 states.
Updated information on the bird flu situation is posted to the Iowa Department of Agriculture website iowagriculture.gov/avianinfluenza.asp.
Subscribe to receive top agriculture news
Be informed daily with these free e-newsletters
You May Also Like
---