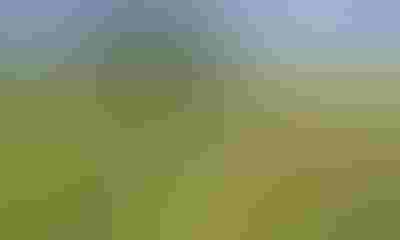 Producers could be losing as much as $200 per head each grazing season they do not deworm cattle.
"As beef producers head into fall, it's important to remember that with parasites, the same effects you see in feedlot cattle also occur in the cow herd," said Gary Sides, PhD, managing nutritionist, Beef Strategic Technical Services at Zoetis.. "Producers can see reduced feed intake and less energy utilization. Heading into winter, cows trying to grow a fetus with a parasite load can bring down the body condition of those animals. It may even affect the subsequent reproduction of the cow."
To control parasites, producers should look for broad-spectrum dewormers. (Photo: rasica/Thinkstock)
What's more, many producers think that cold winter weather will help kill parasites, like Ostertagia ostertagi, overwintering on pastures; however, this often is not the case. It has been shown that infective larvae were able to survive on Minnesota pastures during winter months.
"There is no reason to feed the cow, calf and the parasites," Sides said. "If you deworm in the fall, you're making sure you're feeding only your cattle and not parasites."
To control parasites Sides recommends producers look for broad-spectrum dewormers like Dectomax (doramectin) products. Dectomax Pour-On or Injectable treats and controls Ostertagia ostertagi, also known as the brown stomach worm, for up to 21 days and is safe for pregnant cows, newborn calves and bulls.
Dectomax Injectable has a 35-day pre-slaughter withdrawal period. Dectomax Pour-On has a 45-day pre-slaughter withdrawal period. Do not use in female dairy cattle 20 months of age or older. Do not use in calves to be processed for veal. Dectomax has been developed specifically for cattle and swine. Use in dogs may result in fatalities.
Source: Zoetis
Subscribe to receive top agriculture news
Be informed daily with these free e-newsletters
You May Also Like
---