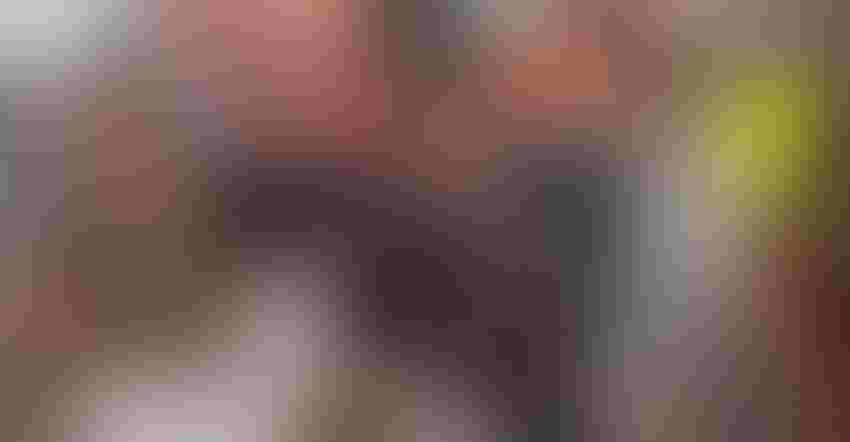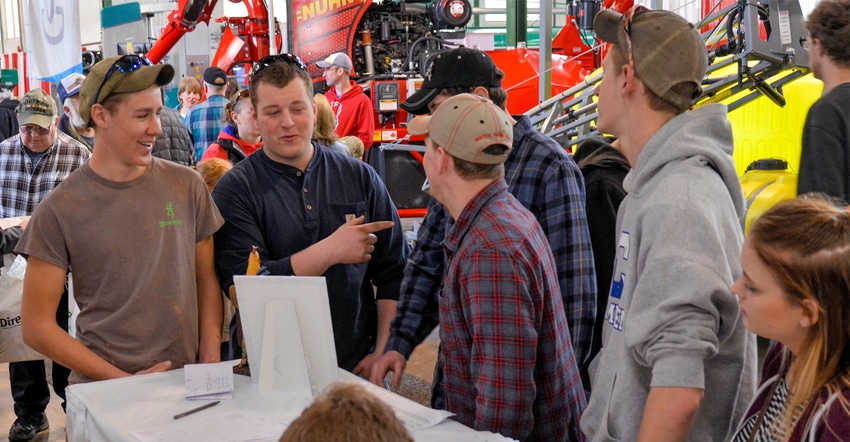 HOT AND NOT: Climate change was a welcomed non-issue amid shirt-sleeve winter weather during this poll.
Penton Agriculture polled 219 Northeast farmers on a number of issues at the recent New York Farm Show. Surprisingly, what were expected to be "hot" issues weren't.
The lead-in question was: Rank what you think the most important 2017 issues should be for the Trump administration. The choices included climate change, the federal deficit, health care, immigration, tax reform, the economy and terrorism. When the dust settled and all votes were counted, they stacked up like this:
No. 1: The federal deficit – 32%
No. 2: The economy – 28%
No. 3: Health care – 19%
No. 4: Immigration – 14%
Concern over terrorism was far down the list — just above bottom-ranked climate change. Yet, those responding in the poll expressed surprisingly strong sentiments regarding undocumented workers, immigration and climate change.
All included in this poll indicated they were farmers. While the largest share were from New York state, a significant number came from Connecticut, Maryland, Massachusetts, New Jersey, Pennsylvania and Vermont.
Undocumented workers a necessity?
For decades, U.S. and state farm organizations have urged federal immigration reform to make it easier for foreign workers to legally work in the states. But the poll question asked: Are undocumented farmworkers a necessity for U.S. farms?
Some 57% of those polled said no, undocumented workers weren't necessary; 28% argued yes, they were; 15% were undecided.
This question drew many comments, most stressing the urgency of immigration reform to make it easier for foreign workers to get necessary paperwork to be legal. A few argued that undocumented workers were necessary, at least until H2A regulations are reformed. Several suggested that with the system as it is now, many don't have the ability to get proper documentation.
This issue also is complicated by more visceral remarks about lazy Americans who won't take hard-labor farm jobs or work the sometimes long hours — even at competitive wages.
Can U.S. ag impact climate change?
Climate change wasn't a controversial issue at this show. "Not when," as one farmer put it, "we can have record-setting 72-degree weather in mid-February in Syracuse, N.Y."
The poll question was: Do you believe U.S. agriculture can play an important role in addressing climate change? Some 55% weighed in with "yes," but raised plenty of caveats. One noted: "Even our best efforts will have only a small effect." Another added: "Global agriculture, not just us."
Many believe less tillage, more cover crops, more carbon sequestration, more trees, cleaner fuels and higher production efficiencies could help. But while 25% of those polled were undecided, 20% didn't believe U.S. agriculture could play an important climate change role.
About the Author(s) Editor, American Agriculturist
For more than 38 years, John Vogel has been a Farm Progress editor writing for farmers from the Dakota prairies to the Eastern shores. Since 1985, he's been the editor of American Agriculturist – successor of three other Northeast magazines.
Raised on a grain and beef farm, he double-majored in Animal Science and Ag Journalism at Iowa State. His passion for helping farmers and farm management skills led to his family farm's first 209-bushel corn yield average in 1989.
John's personal and professional missions are an integral part of American Agriculturist's mission: To anticipate and explore tomorrow's farming needs and encourage positive change to keep family, profit and pride in farming.
John co-founded Pennsylvania Farm Link, a non-profit dedicated to helping young farmers start farming. It was responsible for creating three innovative state-supported low-interest loan programs and two "Farms for the Future" conferences.
His publications have received countless awards, including the 2000 Folio "Gold Award" for editorial excellence, the 2001 and 2008 National Association of Ag Journalists' Mackiewicz Award, several American Agricultural Editors' "Oscars" plus many ag media awards from the New York State Agricultural Society.
Vogel is a three-time winner of the Northeast Farm Communicators' Farm Communicator of the Year award. He's a National 4-H Foundation Distinguished Alumni and an honorary member of Alpha Zeta, and board member of Christian Farmers Outreach.
Subscribe to receive top agriculture news
Be informed daily with these free e-newsletters
You May Also Like
---