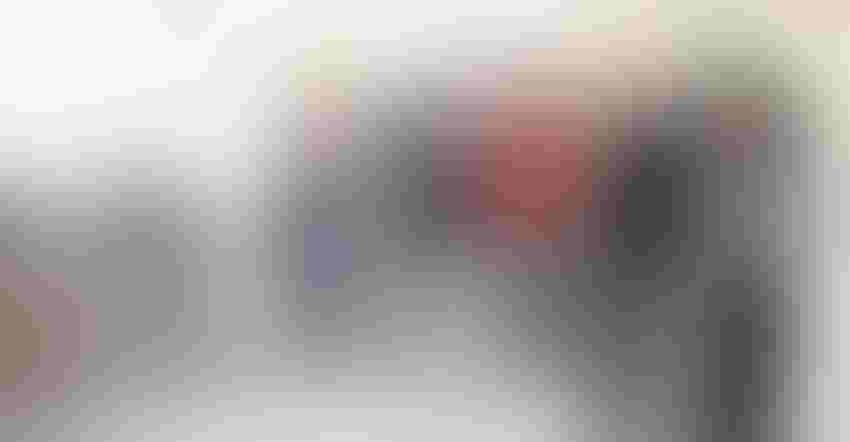 FEDERAL VISIT: Hernan Etcheto, President of Crystal Freeze Dry Dba: Nutriom listens as CEO Leonardo Etcheto explains the freeze-dry process of eggs at their Panora, Iowa facility to U.S. Rep. Cindy Axne (D-IA) and U.S. Secretary of Agriculture Tom Vilsack during a recent visit to the operation. Celina Etcheto, Nutriom quality assurance and research and development manager listens.
Jennifer Carrico
More than $11 million in funds from the United States Department of Agriculture's Food Supply Chain Guaranteed Loan Program will help a rural Iowa freeze-dried egg manufacturer expand capacity and create jobs.
U.S. Secretary of Agriculture Tom Vilsack visited Crystal Freeze Dry LLC to announce the department's first investment through this program, with $11.1 million going to the family-owned manufacturer located in Panora, Iowa. The funding is part of the Administration's commitment to strengthening critical food supply chain infrastructure and creating job opportunities.
Iowa is the No. 1 state in egg production, being home to more than 58,000 hens, producing 16 billion eggs. Crystal Freeze Dry LLC, dba Nutriom does not own any farms, but sources all raw liquid eggs from local producers. The federal funds will be used to expand the business to create jobs in Guthrie County and also to purchase equipment, refinance debt and support working capital.
"The Biden-Harris Administration is investing in ways to create more, new and better market opportunities for farmers and increase access to healthy food options for people across the nation," Vilsack said. "Through the Food Supply Chain Guaranteed Loan Program, USDA has become a stronger partner to small and midsize farmers everywhere by backing private investments to expand processing capacity that will strengthen the food supply chain for the American people. This investment is the first of many that will help to eliminate supply chain bottlenecks and create more resilient, diverse and secure food supply infrastructure right here at home."
These funds became available through the American Rescue Plan Act. In December 2021, USDA announced that it deployed $100 million through the Food Supply Chain Guaranteed Loan Program to make available nearly $1 billion in loan guarantees. The loan guarantees will back private investment in processing and food supply infrastructure that will strengthen the food supply chain for the American people.
The Nutriom loan guarantee is the first to be announced by the USDA under the new program. Vilsack said 14 loans have been approved and another 31 are pending, for a total of about $724 million. The other projects are expected to be announced soon.
About the Author(s)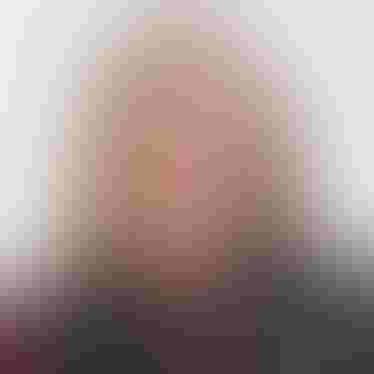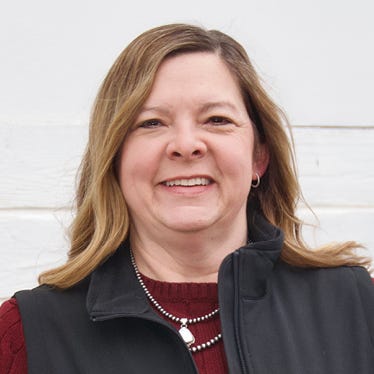 Jennifer lives on a farm near Redfield, Iowa, where she runs a small cow-calf operation with her family. A 20-plus year ag journalism veteran, Jennifer has covered a wide range of agriculture issues. A graduate of Iowa State University, she has worked for local daily papers and other agriculture publishers. She came to Wallaces Farmer from the Iowa Cattlemen's Association. She enjoys writing, managing cattle, and hearing and telling farmer stories.
Jennifer has two children. Kassidy, 21, attends Black Hawk East College, but will transfer in the fall to Oklahoma State University. Son, Klayton, attends Panorama High School where he excels in academics, sports, FFA and 4-H.
"My favorite part of being an ag journalist is to tell the story of the farmer and rancher," she says. "The farmer and rancher do the work to make the food, fiber and fuel for everyone. I want to use our online presence to broaden that message to those off the farm."
Subscribe to receive top agriculture news
Be informed daily with these free e-newsletters
You May Also Like
---