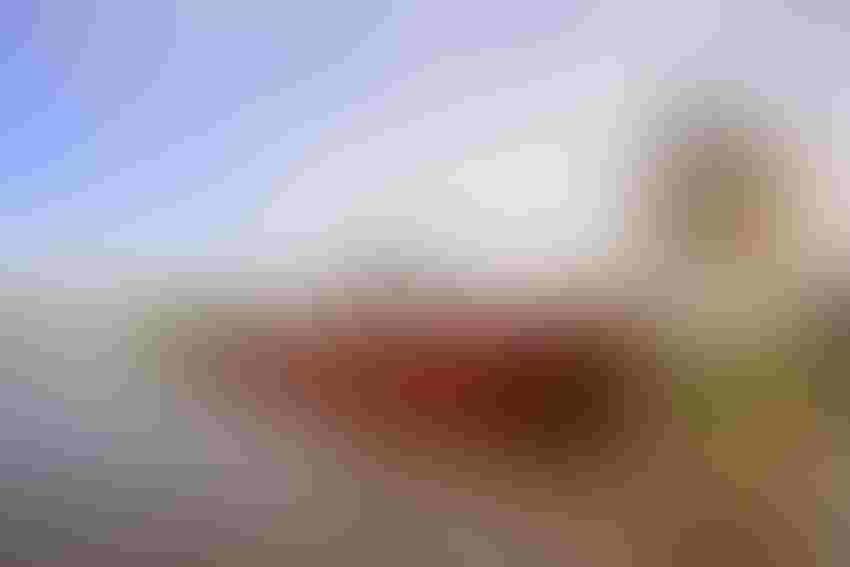 This barge on the Mississippi River in eastern Iowa is taking on a load of grain, either corn or soybeans, from area farms.
DarcyMaulsby /iStock/Thinkstock.
The U.S. Census Bureau, in collaboration with USDA's Foreign Ag Service (FAS), released updated data for October 2022 export volumes yesterday morning. Even with lackluster volumes reported by ag exporters this past fall, high prices helped soybean export revenues to notch a new record high during October 2022.
First – why is this important to farmers? The Census Bureau figures, though well over a month past the time of which they may have been more relevant, are widely regarded by USDA's World Ag Outlook Board (WAOB), the organization which publishes the all-important World Ag Supply and Demand Estimates report, as the most accurate metric of U.S. ag exports.
That ultimately means that some of yesterday's findings could be reflected in potential revisions to Friday's WASDE report, which could generate some additional market movement.
The big picture of yesterday's report is that higher commodity prices are keeping U.S. ag exports generating record sales. U.S. ag exporters shipped $17.5 billion worth of goods to international customers in October 2022. That figure was a 1% decrease in nominal terms from year ago revenues (not counting for inflation) – representing some of the supply chain issues faced at the U.S. Gulf this past fall.
But overall, ag exporters are still in good shape. Calendar year to date ag shipments reached $161.5 billion in October 2022, up nearly 14% (again, not counting for inflation) from the same time a year ago. With a $424 million trade surplus for the month, ag exports continue to be a valuable part of our country's economy.
Related:Input costs, rising interest rates: Both at the top of farmer's minds
China remains the top destination for U.S. ag commodities, with over $28 billion worth of U.S. ag products shipped to China in the first 10 months of 2022 – up 17% from the same time a year ago. Canada ($23.8B) and Mexico ($23.7B) round out the remaining top three foreign destinations for U.S. ag products so far this year. These three countries account for 47% of the U.S.'s ag exports so far this year, with Chinese purchases alone commanding 17% of the year-to-date total.
Year-to-date through October 2022, $40.5 billion worth of grains and feeds have left U.S. ports. Oilseeds and related products followed closely behind at $34.7 billion. On an induvial commodity basis, soybean shipments overshadow all other sources of export revenues, generating over $23.8 billion so far this year.
Soybeans steal the show
Yesterday's export data released from October 2022 saw soybean export revenues for the month soar to the largest volume on record – a feat that reflected the power of high prices in current market conditions despite lackluster shipment volumes for the month.
Related:Prime farmland loss to large-scale solar: A Maryland case study
 For the month of October 2022, U.S. soybean export revenues soared 4% above the previous record high of $5.5 billion recorded in November 2021 to $5.7 billion. October and November are typically the highest dollar months for U.S. soybeans, so November's soybean export haul could be even more lucrative than in October.
Nerd warning – inflation plays an important role here. These figures are all in nominal terms (the value of the monthly exports at the month of shipment). But if inflation is factored in (and it really should be based on how quickly prices have risen over the past two years), the value of November 2021 shipments ($5.9 billion) actually exceeds the October 2022 volume, so the new record does not stand.
And digging deeper into the volumes takes even more air out of soybean's sails. October 2022 soybean shipping volumes came in at 359 million bushels – the 10th largest monthly volume on record. But low water levels on the Mississippi River that slowed barge shipments to the U.S. Gulf meant shipping volumes fell below 8% lower than October 2021.
High prices are the only thing keeping lucrative cash sale options available for U.S. soybean growers this fall. Marketing year-to-date soybean export revenues are 6% higher than a year ago (in nominal terms) even as volumes trail year-ago shipping paces by an equal 6%.
Corn data reflects seasonal slump
Corn exports for the month of October 2022 dipped nearly 22 million bushels lower than the previous month to 81.8 million bushels. The fall season is not typically a major exporting month for corn – those volumes are typically reserved for the spring – but October 2022 corn export volumes were the smallest since the same time in 2012 due in large part to shipping issues on the Mississippi River.
Even with higher prices, the lower volumes meant that U.S. corn exporters generated 20% less cash in October 2022 compared to the prior month. Nearly $670.6 million of corn export revenues were recorded in October.
To recap, the shipping issues on the Mississippi River were a key driver of dramatically lower corn export volumes in October 2022. The volumes were so weak that revenues from higher corn prices could not be realized by shippers and farmers alike.
Fall is not the primary season for corn exports, though. U.S. corn exporters will want to ensure that water volumes in shipping lanes on the Mississippi River have returned to passable levels by early springtime to ensure corn volumes can pass freely – and farmers can earn more lucrative profits via cash markets this spring.
Peak wheat export season comes to a grinding halt
September is typically the last month of peak U.S. wheat export season, so it came as no surprise yesterday when the Census Bureau's export data showed lackluster findings for wheat.
At 50.8 million bushels of wheat shipped in October 2022, export volumes dipped to a six-month low though still outpaced October 2021's 52-year low of 44.7 million bushels. High prices helped - $558.5 million was earned in export revenues from wheat shipments, down significantly from September 2022's marketing year high of nearly $1.2 billion but still notching the highest October wheat export revenue in the past nine years.
U.S. export volumes historically start to inch back up after the new year before taking off in the late spring and early summer months. Currently, U.S. wheat continues to struggle to uphold competitive pricing status against cheaper European Union and Russian supplies which will likely keep wheat export volumes depressed until the next U.S. crop is harvested next summer.
About the Author(s)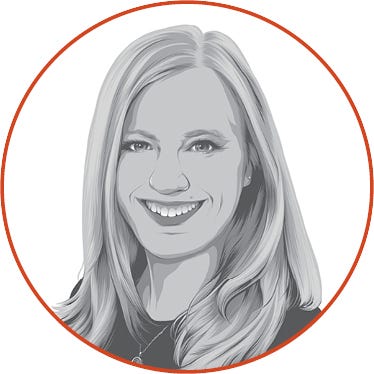 Grain market analyst, Farm Futures
Holland grew up on a dairy farm in northern Illinois. She obtained a B.S. in Finance and Agribusiness from Illinois State University where she was the president of the ISU chapter of the National Agri-Marketing Association. Holland earned an M.S. in Agricultural Economics from Purdue University where her research focused on large farm decision-making and precision crop technology. Before joining Farm Progress, Holland worked in the food manufacturing industry as a financial and operational analyst at Pilgrim's and Leprino Foods. She brings strong knowledge of large agribusiness management to weekly, monthly and daily market reports. In her free time, Holland enjoys competing in triathlons as well as hiking and cooking with her husband, Chris. She resides in the Fort Collins, CO area.
Subscribe to receive top agriculture news
Be informed daily with these free e-newsletters
You May Also Like
---