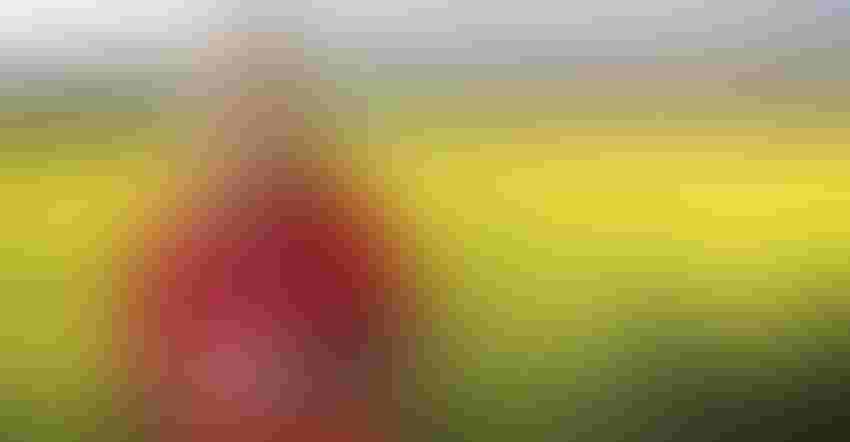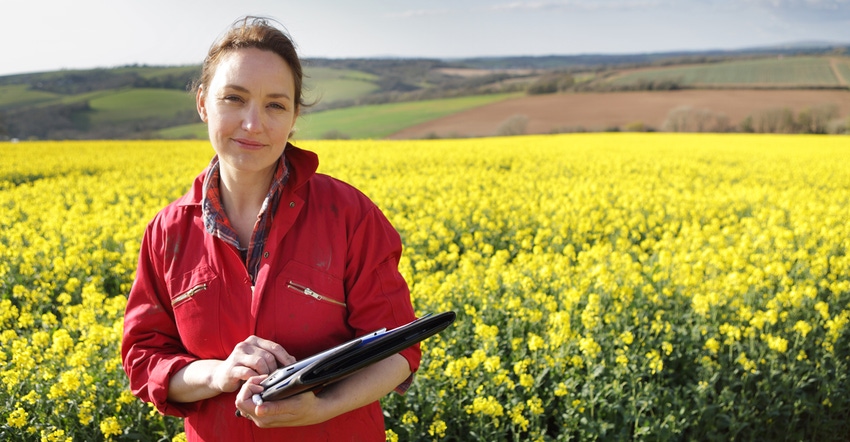 WOMAN-LED GROWTH: The first StrongHer Together conference in November focused on recognition and connection for women in agriculture.
Peter Cade/Getty Images
From the combine to the boardroom, women in agriculture are helping to pave the way for a better future. Columbia Grain is committed to ensuring women are encouraged and empowered to succeed in their agricultural careers. It does this through sponsoring conferences such as StrongHer Together.
In November, the first StrongHer Together Conference was held at the Montana Agricultural Center in Fort Benton, offering sessions on mental health in agriculture, ag accounting, social media marketing and work-life balance.
"The idea for this conference began with two rural women seeing a need for a women in agriculture conference in central Montana," said Stacey Bronec, event founder. "Agriculture is the biggest industry in this area. … We wanted to create an event for women to network."
Shandel Fouts, an accounting clerk and grain buyer at the Harlem, Mont., facility of Columbia Grain International, helped coordinate CGI's participation in the event. She said she was honored to be a part of a conference where women in ag can meet to learn, connect and celebrate each other.
Growing up on her family farm, Fouts began as a part-time employee with CGI in 2011, buying, probing and dumping trucks, and loading trains.
In 2021, she began working at CGI full time as an accounting clerk and grain buyer. "Working at Columbia Grain has helped me gain an understanding for the whole process. Before coming to work here, I could help seed and harvest the crop, but I didn't understand the marketing end of things or much about the quality and grading aspect," she said.
Local impact
Abbey Quandt, elevator manager at CGI's Oakes, N.D., facility, echoed Fouts' sentiment and appreciates the leadership training she's received at CGI. Quandt manages a shuttle loading facility, which handles corn, soybeans and occasional spring wheat. She manages buying, accounting, sampling and grading, and loading the shuttles.
"Columbia Grain has helped further my agriculture career by investing in me," Quandt said. "I've had the opportunity to take part in their Vistage program, a CEO coaching and peer advisory organization for small and midsize business leaders."
Amanda Beale, a grain buyer at CGI's Clarkston, Wash., facility, said she enjoys working with growers to cultivate strong relationships.
"I strive to help the grower achieve their best margins possible on the farm while mitigating their risk. My main goal is creating a profitable crop year for both the grower and CGI," Beale said. "CGI has helped me further develop my career in the grain industry by providing me with learning opportunities and experience each day."
Beale added that with a constantly changing economy and market, "my job at CGI is never boring. The excitement and risk behind grain marketing keep me on my toes, but I wouldn't have it any other way."
"Columbia Grain is dedicated to advancing the efforts of women in agriculture and closing the gender gap," said President and CEO Jeff Van Pevenage. "Women are a driving force in agriculture, and we are committed to cultivating their career growth."
Source: Columbia Grain International
Subscribe to receive top agriculture news
Be informed daily with these free e-newsletters
You May Also Like
---