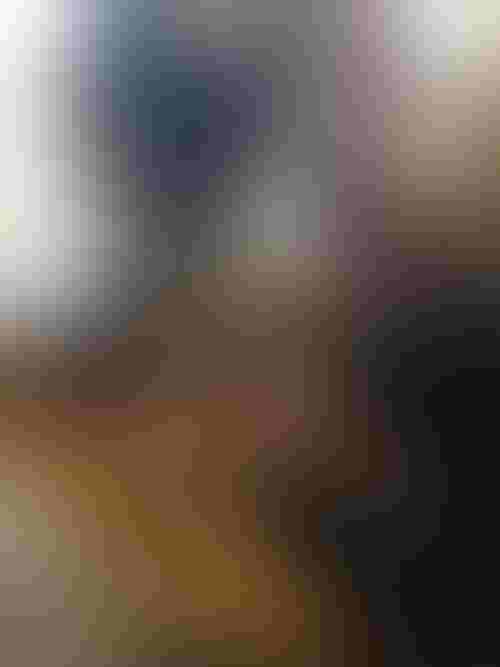 Getting stuck in a bin of flowing grain is usually a death sentence, and fall harvest is a time when farmers and their helpers are getting in and out of bins as they work to get the crop dried and stored. Be careful. Local fire departments and first responder units are called to farms and grain elevators to rescue people who are entrapped. But the rescuers need to have the necessary equipment to get the person that's trapped in the grain out safe and sound.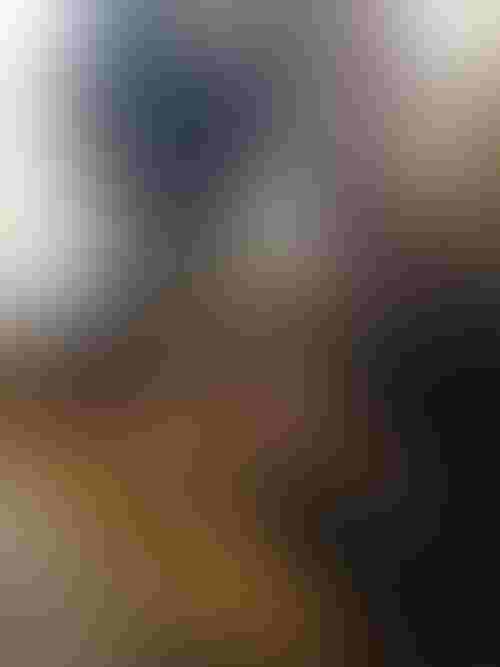 TRAINING SESSION: The man in this picture is Chris Fredrickson, a Polk County Farm Bureau member. This isn't a real rescue, just a demonstration of how a grain entrapment should be handled. Local firefighters who've had the training and know the proper procedure showed others how to use the grain tube rescue equipment.
Several rural fire departments in Iowa have held fundraisers this year to buy a grain rescue tube, and the grain rescue auger and cordless drill that goes with it. These fundraisers are organized and supported with the help of local organizations such as the county Farm Bureau and local ag businesses that donate money. And individual farmers and other members of the community who donate.
In central Iowa the Polk County Farm Bureau hosted a "grain bin rescue" training session with six local fire departments participating on a Saturday in early September. A morning classroom session was held. In the afternoon the group went to the Brad Moeckly farm at nearby Elkhart for a hands-on demonstration on how to use a special piece of equipment, a grain rescue tube, in the event of a real accident.
Training session showed dangers involved in grain handling
This project started last spring when the county Farm Bureau board decided to raise money to buy grain bin rescue tubes and donate them to local fire departments. The devices are used to save someone from drowning in grain. The board raised close to $32,000 and donated six tubes and related equipment, one device to each of six fire departments in Polk County.
~~~PAGE_BREAK_HERE~~~
At the September training session instruction was provided by a professional who knows how the rescue tube equipment is used. About 30 members of fire departments in Polk County attended. The farmers on the board that raised the money had an idea for the training session. They wanted to partially submerge someone (very safely) in grain, to show firsthand the dangers involved in grain handling and working in bins, and how difficult it is to pull a person out of the grain in an accident situation.
RESCUE TUBE: The firefighters deployed a device called a Res-Q-Tube. It's a 5 foot tall aluminum tube that comes in four curved pieces. They place each section of the tube around the victim, then latch the tube together around him.
To simulate a grain bin rescue, the demonstration used a trailer of grain and entrapped a firefighter, with grain up to his chest. A rescue tube was used to extract the person. "It was beneficial to simulate a real situation so you could see and understand how dangerous grain can be," says Moeckly. "Once you're in it up to your waist or chest it's virtually impossible to get out without assistance."
Beware of flowing grain, the danger is immediate and fast
A 6-foot person can sink waist-deep in bridged grain or flowing grain in five seconds and be buried in 11. The pressure against the body prevents the chest from expanding, preventing breathing. The pressure can be deadly even if the person isn't completely covered. Tightly packed grain can induce hypothermia, where the body suffers heat exhaustion from being unable to cool itself properly in the crush of grain.
Last year there were several close calls with grain bin accidents in central Iowa. There was one death. Seeing the need for fire departments to be properly equipped and trained, "our board decided to raise the money," says Moeckly. "We raised over $30,000 in Polk County, a generous gift from the community for this safety program. This was a neat project to be involved with, as our Polk County fire departments are appreciative and they work together in our community."
~~~PAGE_BREAK_HERE~~~
Elkhart Fire Department received a rescue tube. Chip Mathis, a farmer and fire chief at Elkhart for many years, is familiar with how the devices work and the need for them. There was a grain bin accident at a nearby elevator last year. Thank goodness no one was hurt. But they had to use plywood to build a makeshift device and insert it into the grain around the person, to keep grain from flowing in. They dug the grain out and rescued the man—but the makeshift approach took precious time.
Having special tube device lets rescue team respond quickly
Having a special rescue tube for a fire department to use makes handling an emergency situation simpler and faster. "With this equipment and people trained to use it, if an event happens in a grain bin, a rescue team can respond quickly," notes Mathis. Departments receiving a tube, auger and drill were Altoona, Mitchellville, Northern Warren, Des Moines Haz-Mat, West Des Moines and Elkhart. All fire departments in Polk County have a mutual aid agreement, enabling all to use the tubes if needed.
Each rescue tube requires a small auger and cordless drill. The drill runs the auger because you don't have electricity in bins and time is of the essence, so they use cordless drills. There are several types of tubes on the market, manufactured with various materials such as highly durable plastic or metal. The Res-Q Tube, received by the six Polk County fire departments, is made by GSI Group of Assumption, Ill. The company manufactures grain bins and equipment and began making and selling the tubes about eight years ago.
SAVING A LIFE: The tube device is pushed down into the grain and prevents more grain from pushing up against the person who is entrapped in the grain. Then firefighters begin scooping out the grain in the tube, giving the man more room for breathing.
~~~PAGE_BREAK_HERE~~~
More such efforts are needed to buy grain rescue equipment
The Res-Q tube is a 5-foot tall aluminum tube that comes in four curved pieces. Firefighters place each piece of the tube carefully around the victim and then latch the tube together around that person. The device prevents more grain from pushing up against the person. Firefighters begin scooping out the grain in the tube, giving the person more room for breathing and eventually extract the person.
"Of course, if you're going to be working inside a grain bin, first and foremost you want to avoid getting entrapped in flowing grain or bridged grain," says Mathis. "You should be wearing a harness and not working alone. But when an entrapment happens we want to have the right equipment to rescue the person."
DANGER IS REAL: The rescuers demonstrated how to use a rescue auger powered by a cordless drill to remove grain from around the person in the tube. They then pulled the person out. The danger of getting caught in flowing grain is immediate and fast. A 6 foot person can sink waist deep in five seconds and be buried in 11 seconds. If you enter a bin of grain, always use a tether as a lifeline and don't work alone.
Several county Farm Bureaus, FFA chapters and other groups in Iowa have held fundraisers to buy rescue equipment for local fire departments. More departments need to be better equipped and trained to handle grain bin rescues. "Our original goal was to raise $15,000 and we ended up with close to $32,000," says Moeckly. "We as farmers along with the fire departments are pleased and thankful for the generosity of donors. This helps draw a community together. Grain bin safety equipment and training are needed by fire departments across Iowa. We encourage other communities to do this."
Subscribe to receive top agriculture news
Be informed daily with these free e-newsletters
You May Also Like
---