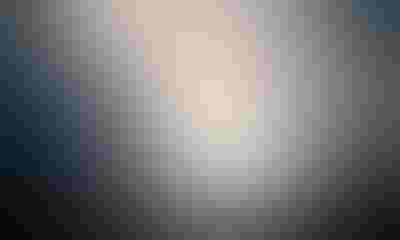 Last December was certainly one for the record books in Minnesota.
On a statewide basis, the average temperature for the month was over 10 degrees F above normal, making it the warmest December in state history back to 1895. This follows a trend towards warmer-than-normal Decembers, as six of the 10 warmest in state history have occurred since 1997.
Among the climate stations in the Minnesota observational networks, 34 new daily high temperature records were set or tied during the month, including afternoon readings over 50 degrees F on Dec. 9 and Dec. 10.

RECORD-SETTING MONTH: December 2015 set or tied 34 weather records. Thirty-four new daily high temperature records were set or tied during the month. (Photo: trendobjects/iStock/Thinkstock)
In addition, numerous nights brought record-setting warm minimum temperatures as well, with 198 daily record warm low temperature records set or tied within the state's observation network. On many nights, the temperature never fell below the freezing mark.
On December 14 at Caledonia in Houston County, the temperature never dropped lower than 44 degrees F, a value that is 32 degrees F above normal and the warmest minimum temperature ever recorded in the state on that date! Many southern Minnesota observers did not report a single temperature below 0 degrees F for the month, unusual in their historical records.
Mostly cloudy
The warmth of December 2015 was unprecedented and provoked by an abundance of clouds, no snow cover and frequent winds from the south. For most of the state, 75% to 85% of the days were either foggy or mostly cloudy. Only two days brought perfectly clear skies. Half of the days in the month also saw south winds prevail, bringing in warmer air. This, too, was unusual, as prevailing winds usually shift and come mostly from the northwest during the month.
With the abundant cloudiness, December 2015 turned out to be a wetter-than-normal month as well. On a statewide basis, it was the second-wettest December in state history back to 1895, with an average monthly total of nearly 2 inches among hundreds of climate stations. Four of the 10 wettest months of December in state history have occurred since 2008, marking a wetter-than-normal trend that has prevailed across the state.
Many communities reported their all-time wettest December, including Caledonia with 4.91 inches, Preston with 4.65 inches and La Crescent with 5.38 inches. Much of the precipitation came as rain rather than snowfall. In southern Minnesota counties, half of the daily precipitation measurements during the month were rainfall rather than snowfall, and some were record-setting daily amounts.
Among the climate observers in the state, 133 new daily precipitation records were tied or set during the month, mostly over Dec. 11-14. Much of this came as rainfall, and some in the form of thunderstorms, rare for the month of December. Some of these storms delivered over 1.50 inches of rainfall to southeastern Minnesota.
Seeley is an Extension climatologist at the University of Minnesota.
Subscribe to receive top agriculture news
Be informed daily with these free e-newsletters
You May Also Like
---