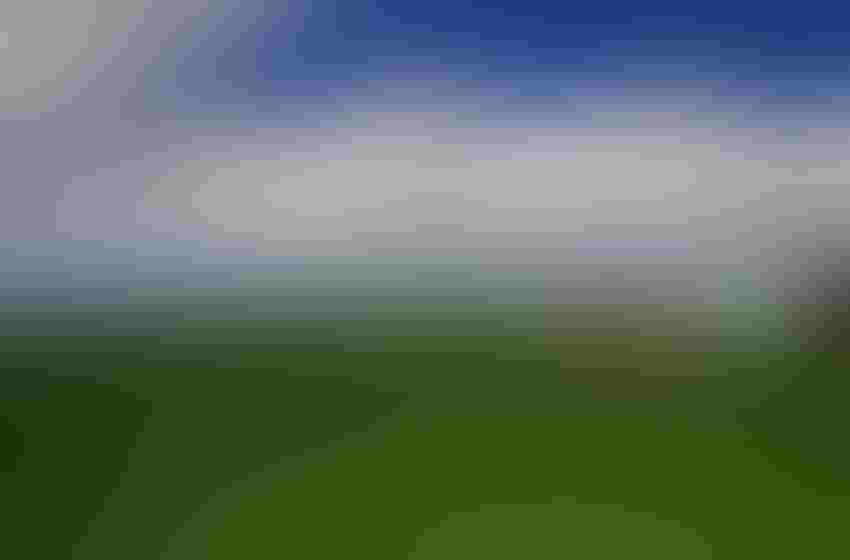 Mitch Diamond/Getty Images Plus
In two previous columns, I attempted to answer some of the more prominent questions concerning the untimely arrival of the black swan known as COVID-19. Let's continue our discussion by looking at the pandemic's impact on oil prices and farm real estate values.
Oil prices
There is an old saying that oil prices that are too high or too low are bad news for the
economy. Since 1969, oil prices that were either too high or too low were a leading indicator of every recession except for one. In the past, high oil prices were often the result of supply shortages creating inflation, which negatively impacts the economy.
In our current situation, extremely low oil prices can be linked to demand destruction. Phlash Phelps, an XM radio commentator who used to commute two hours a day one way to his broadcasting booth, joked that he was getting three weeks per gallon as a result of broadcasting from home. Recently, oil prices were negative, which has never been seen before! In the near term, expect oil prices to be between $15 and $25 per barrel. What we have to be concerned about is how long oil prices stay low and the impact on the ethanol and fracking industries.
To compound the demand destruction, Russia and Saudi Arabia are utilizing strategies to create lower oil prices to compete against the fracking and ethanol industries. The United States strategically diversified energy sources, which resulted in the U.S. being a world leader for energy production. If this standing were compromised, the U.S. would be vulnerable in an area that provides stability to our economy and the agriculture industry. Maintaining U.S.-based energy production needs to be a prime strategy for agricultural leaders and our state and national leadership.
Farm real estate values
Farm real estate values should remain stable in most regions; however, they are very dependent on several variables.
The appetite of baby boomers to invest in farmland as a diversified investment in their retirement portfolios.

A flight to cash could result in land values declining.

Lenders and regulators not using knee-jerk reactions and shutting down refinances, principal and interest deferment, and loan structure changes. A knee-jerk reaction could create another 1980s farm crisis.

Next, interest rates need to remain low and stable. We will have to closely watch the fiscal stimulus and its impact on future increases in inflation, interest rates and taxes, including federal, state and local taxes.

There are concerns about urban commercial real estate devaluation. How will less demand for office space and the possibility of de-urbanization influence farm real estate values surrounding urban areas?
In the short run, demand shifts along with weather and the value of the dollar will have an influence on commodity prices, which could impact both oil prices and land values. In the long run, de-globalization and the breakup of concentrated industries could be major game changers for the aforementioned variables.
About the Author(s)
Subscribe to receive top agriculture news
Be informed daily with these free e-newsletters
You May Also Like
---