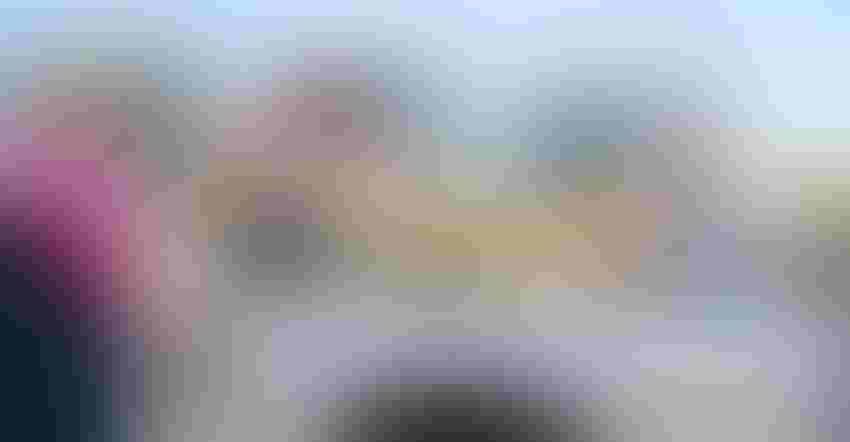 READY TO ROLL: Farmers may be visiting their local seed dealer or traveling to farm fields during the coronavirus outbreak.
Mindy Ward
Stay-at-home orders are expanding from cities to counties in Missouri as the state's number of people testing positive for COVID-19 rises. Some jurisdictions such as those in Randolph County are placing a hefty fine or the possibility of jail time on people found out and about who are not considered essential workers.
However, Missouri Department of Agriculture Director Chris Chinn says that the agriculture industry — including ag businesses, farmers and their employees — are part of the critical infrastructure for the country and are deemed "essential workers" during COVID-19.
"The designation comes from the U.S. Department of Homeland Security and our state government," she says, noting the Missouri Gov. Mike Parson went one step further.
Parson approved a request from the Missouri Departments of Health and Senior Services and Agriculture, making the food supply chain an "essential business" across all local governments. This order removes the local public health authority from restricting workers and businesses within the food supply chain. "We are protecting the food system from farm to fork," Chinn says.
Still, Chinn advises people working in areas where stay-at-home orders are in place to carry a certain amount of documentation in case they are stopped by local authorities.
Below are three items to print and keep in farm vehicles and provide to farm workers. Farmers or employees can show this to anyone questioning their movement in areas with travel restrictions.
Department of Homeland Security guidance. This document states, "If you work in a critical infrastructure industry, as defined by the Department of Homeland Security, such as health care services and pharmaceutical and food supply, you have a special responsibility to maintain your normal work schedule."

Missouri Department of Health and Senior Services guidance. The paper explains how a local health authority cannot close or restrict operations that are "part of the food supply, whether that be agricultural production, manufacturing, distribution or sale of food."

A letter from the farm or business. Farmers and ag businesses need to provide workers with a letter stating they are a "critical infrastructure worker." It must have both the employee and employer names. Chinn made a template available for farmers to fill in and print through the link above or on the state ag department's online COVID-19 Resources page.
While law enforcement officers from across the state understand the rules both from a national and state perspective, there are many Missourians who own trucks and not all of them are farmers. This can make enforcement of local shelter-in-place orders difficult. If farmers or their workers are stopped by any law enforcement, Chinn says there is one thing to do — remain calm.
"This is not only a trying time for farmers and ranchers, but also for our law enforcement," she says. "Be patient with them. They are on the front lines of this fight just like agriculture. Be kind."
About the Author(s) Editor, Missouri Ruralist
Mindy resides on a small farm just outside of Holstein, Mo, about 80 miles southwest of St. Louis.
After graduating from the University of Missouri-Columbia with a bachelor's degree in agricultural journalism, she worked briefly at a public relations firm in Kansas City. Her husband's career led the couple north to Minnesota.
There, she reported on large-scale production of corn, soybeans, sugar beets, and dairy, as well as, biofuels for The Land. After 10 years, the couple returned to Missouri and she began covering agriculture in the Show-Me State.
"In all my 15 years of writing about agriculture, I have found some of the most progressive thinkers are farmers," she says. "They are constantly searching for ways to do more with less, improve their land and leave their legacy to the next generation."
Mindy and her husband, Stacy, together with their daughters, Elisa and Cassidy, operate Showtime Farms in southern Warren County. The family spends a great deal of time caring for and showing Dorset, Oxford and crossbred sheep.
Subscribe to receive top agriculture news
Be informed daily with these free e-newsletters
You May Also Like
---